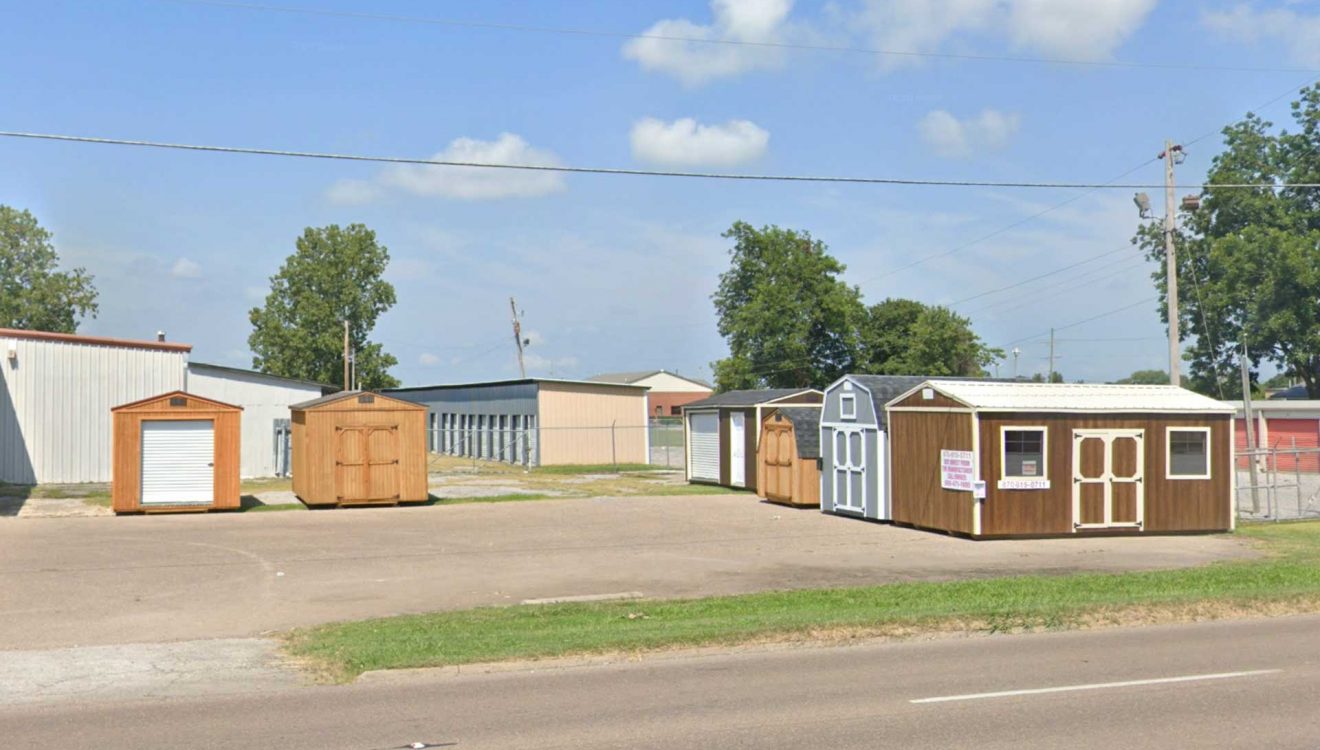 SHEDS IN BLYTHEVILLE, AR
Come see our prebuilt garages, cabins, and sheds in Blytheville, AR to really appreciate the workmanship that goes into each of our buildings. All of our prebuilt garages, cabins, and small sheds are built at our facility and then delivered finished. The Blytheville's lot is southeast of Gosnell and west of Armorel.
We have lots in northeast Arkansas and all over the southeast of Missouri where you can find quality-built cabins, garages, and sheds. We are also a dealer for Eagle Carport, so we offer a wide selection of metal carports, metal garages, and metal barns too. Click here to see all of our locations, or you can visit our Inventory page to see what we currently have in stock.
The Backyard & Beyond Delivery
We build wood/metal cabins, garages, and sheds at our facility in Elsinore, MO. Everything we build is FREE delivery up to 50 miles. We also work with Eagle Carport as a dealer. They do quality work, have excellent customer service, and quick turn-around time. Because Eagle Carport is a national company, they offer free delivery (Some limitations may apply).