Metal Garages
Metal garages are low maintenance, durable, and affordability! Metal garages are constructed faster than onsite wooden structures. Metal structures offer many benefits to our customers, this is why we choose to offer them.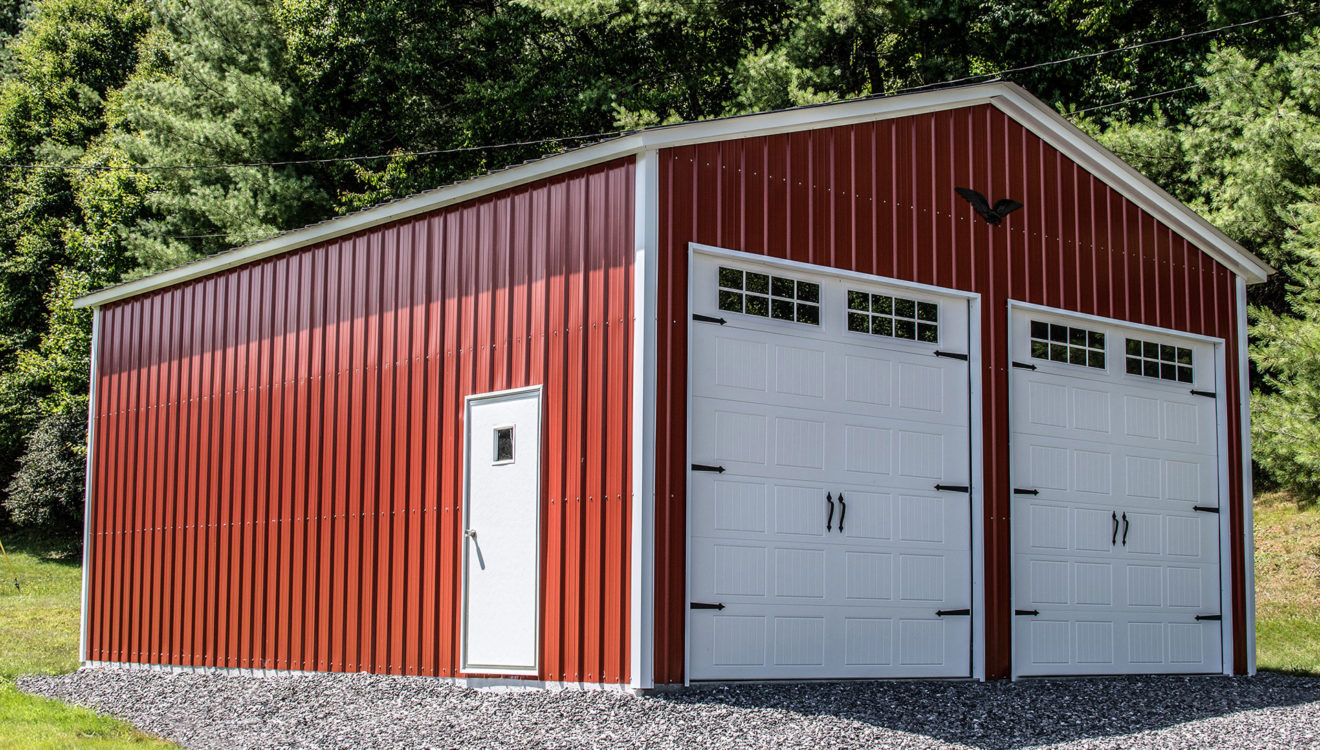 You are considering metal garages, and it needs to be affordable and quality built. This is why we work with Eagle Carport. We want our customers to be happy with their new metal garage. Eagle Carport is professional from the fabrication to the onsite construction. They are competitively priced too.
When you meet with one of our team at Backyard and Beyond, we will discuss the design you have in mind. We will create some designs. Once you are happy with the design, then we send them to Eagle Carport. They will start fabricating the beams, and panels to specification. This then will be quickly constructed onsite.
How will you use your Metal Garages?
Store your car
Store your boat
Store your ATV
Store lawn equipment
Workshop
Mechanic work
Three Styles of Metal Garages
We offer three styles of metal garages with the primary difference in the style of roofs. Below explains what those differences are.
Regular Style Metal Garages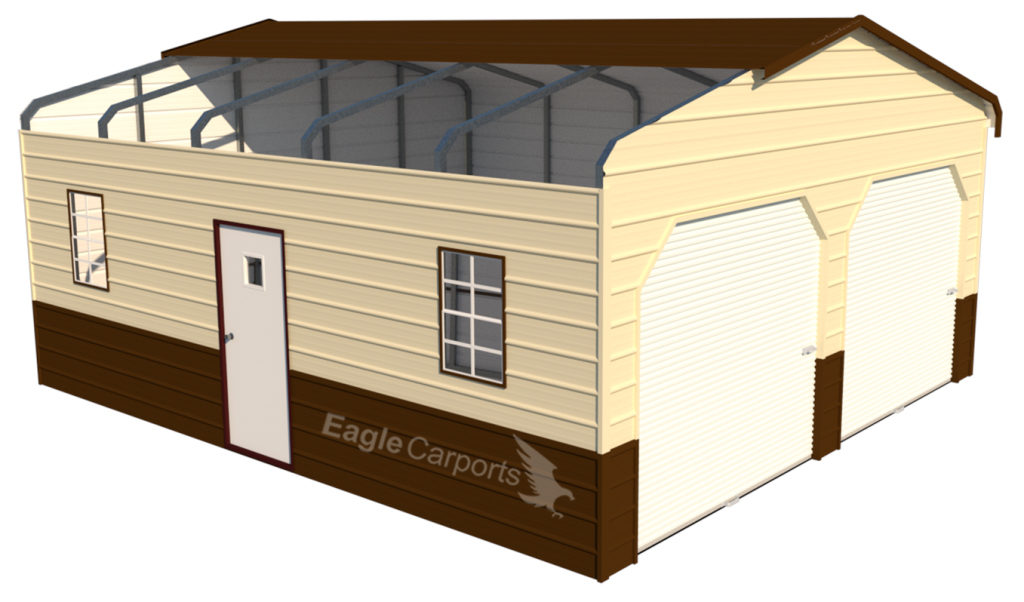 The regular metal garage is the original roof design. The panels are laid along the length of the garage, or parallel to the ridge cap. The roof wrap around the side eaves. This garage's length is available to 31'. We don't recommend longer than 31' with this roof style.
Boxed Eave Style Metal Garages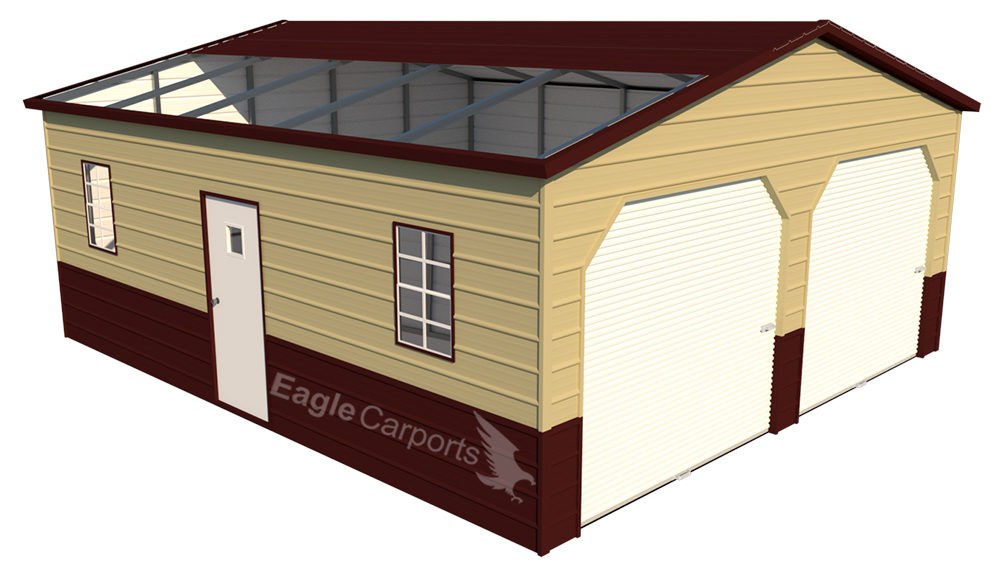 The boxed eave is similar to the regular style in that the panel runs the length of the garage. The boxed style has eaves on the sides of the building. It is available up to 31' in length.
Vertical Roof Style Metal Garages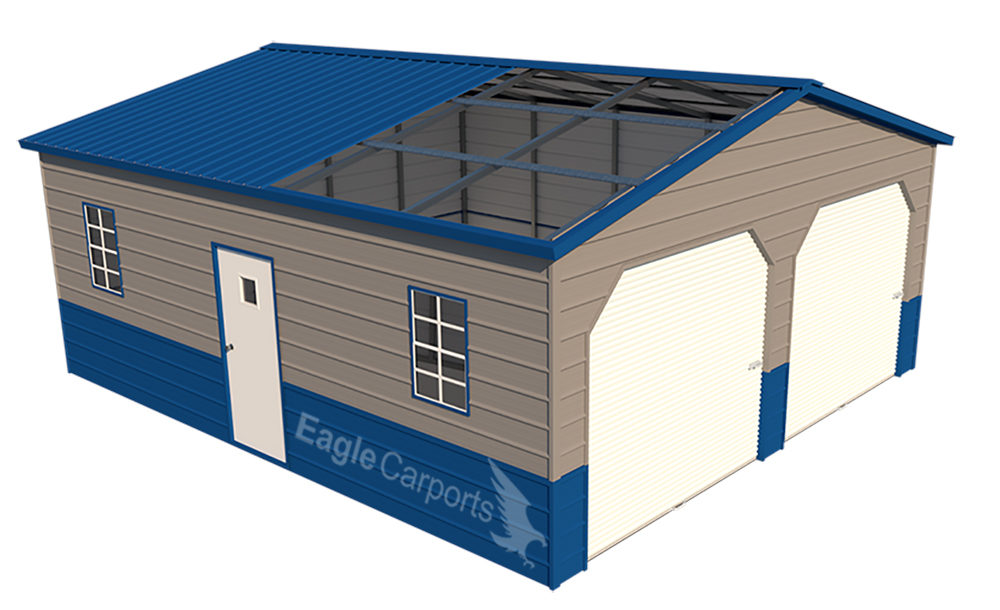 The vertical roof garage is our strongest style. The panels are laid from pitch to eaves, which give a stronger design. It also includes cross rails called hat channels adding to the overall strength of the design.
This roof design allows rain and snow to slide off the sides. Because of the way the panels are laid, it can be built longer than the other two styles without concern of leaks.
Why Do Folks Buy Metal Garages?

Folks are looking for a quality solution that won't break the bank. They are looking for a spacious garage to store vehicles and other belongings. Metal barns are more affordable to buy and maintain.

Metal garages are durable, and will withstand harsh weather because of their superior structure. Metal is engineered at a level of consistency and predictability that you can't get with wood.
Metal Garage's Features & Options
We provide you 14 different colors to choose from for your roof, exterior walls, and trim. That is over 2,700 possible combinations! That a lot of options.
There are 3 roof styles: regular, boxed eave, and vertical roof. Panels are made from durable 29-gauge galvanized steel. Garages lengths range from 21' – 36' long. We can do custom length too!
The vertical roof style is built with hat channels made from galvanized steel. This ridged metal garage is our strongest garage.
Braces are on our garage to give it even more stability. The garages are complete with base rails.
All metal garages include a 90-day workmanship warranty and Becker's 20-year limited warranty on roofing materials.
Delivery
Eagle Carport will then fabricate all the components of your metal garage. Then time will be scheduled for a crew to come out and construct the metal garage onsite. From start to finish the whole process is designed to be easy and an enjoyable process. Eagle Carport is a national company and delivers anywhere there is a dealer. They have a reputation for quick delivery and great customer service.

FINANCING OPTIONS
Everyone should be able to afford quality; this is why we offer the Rent-to-Own option on our cabins, garages, and sheds.