Delivery
Missouri's Pre Built Sheds Delivered the First 50 Miles Free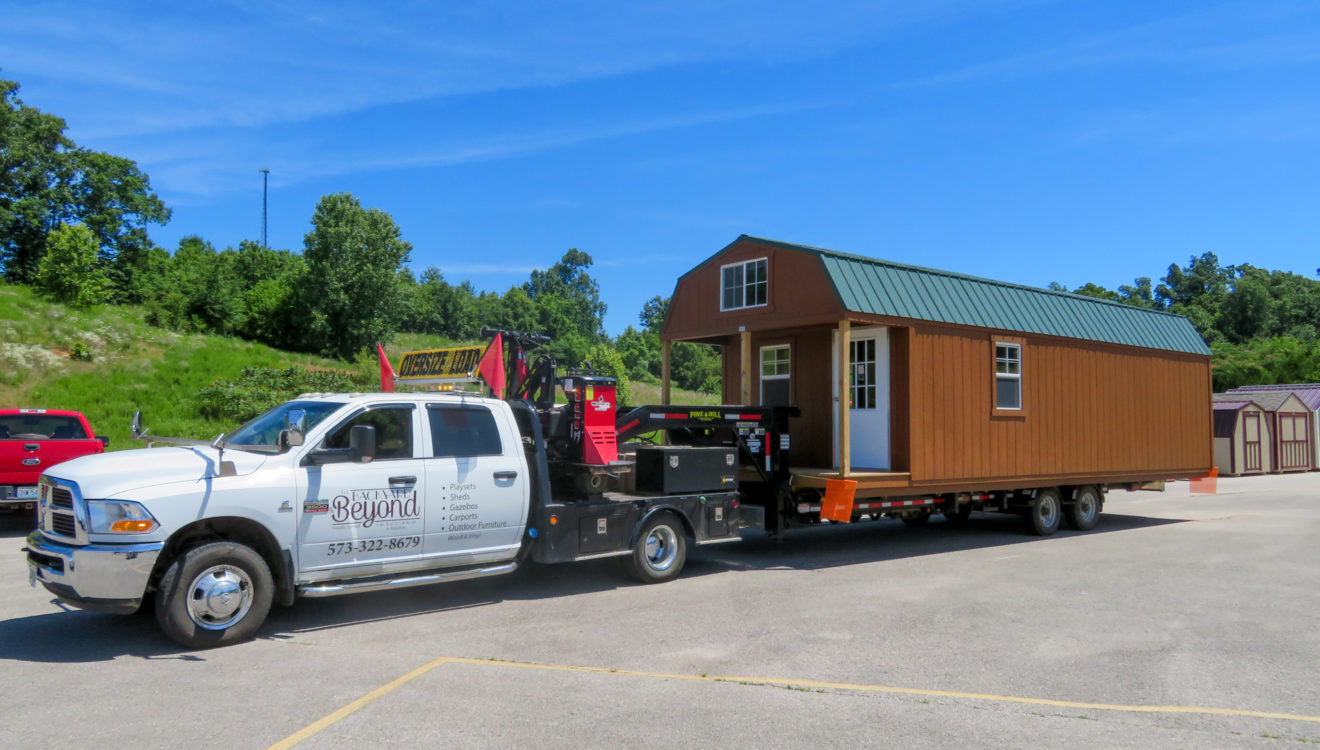 Professional Building Delivery from The Backyard & Beyond
The key to keeping portable buildings cost-effective is getting them delivered in a timely and safe manner. Being able to manufacture our buildings in a controlled environment allows us to keep quality up and cost down. Delivery and setup are the rest of the story.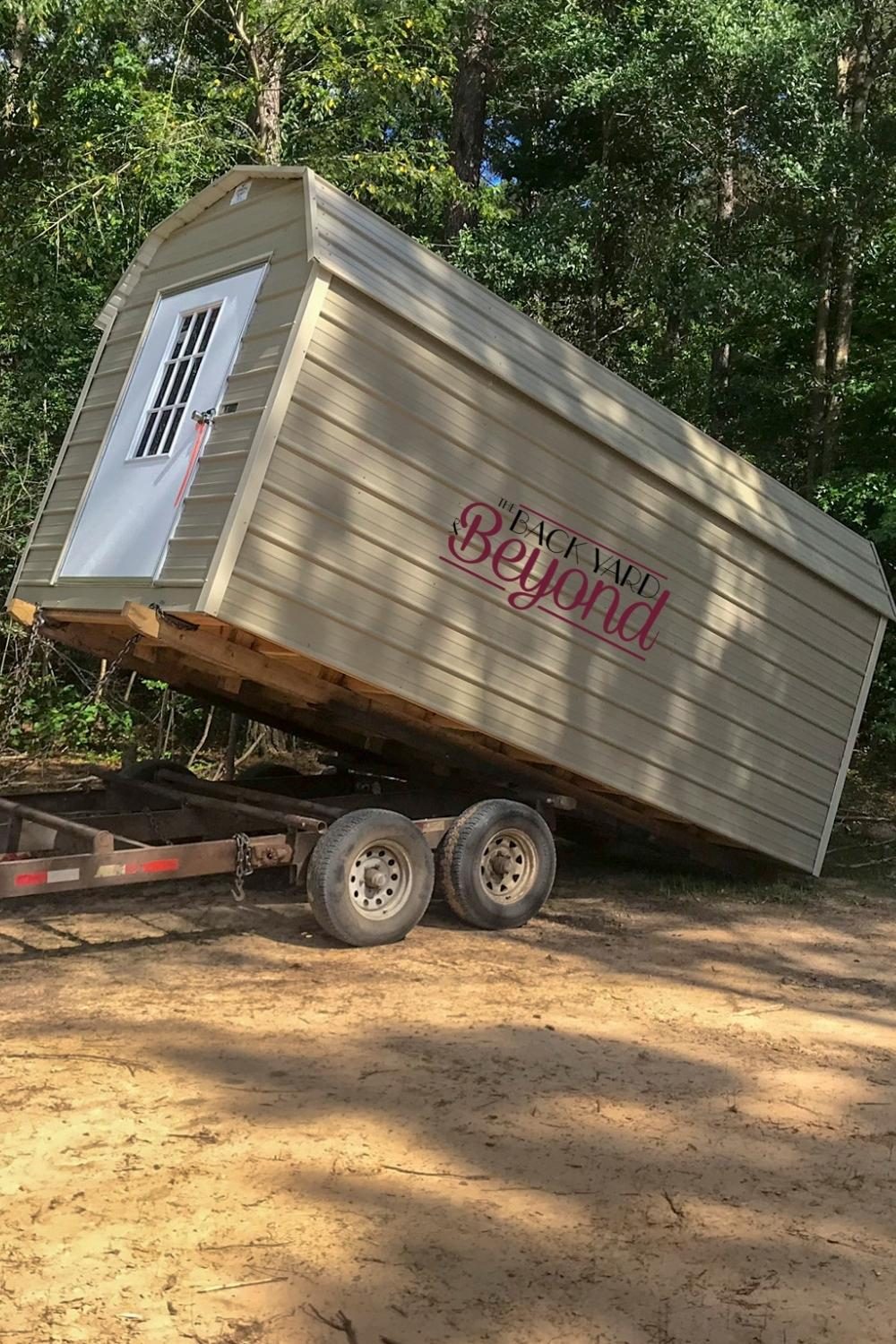 FREE Delivery 50 Miles From Our Dealers
We even offer FREE delivery up to 50 miles from any of our dealers. We will even deliver to neighboring states, but we charge extra delivery based on the size of the building. Please call or email for estimated delivery to your place.
Quality Delivery with Experience
Methods for delivering portable buildings have improved dramatically over the years. Many of the current delivery methods we use in the Midwest were developed in the Northeastern United States, where population density required efficient and safe methods. The development and manufacturing of specialized trailers and other equipment have made our job easier, allowing us to get your building to you safely and to place it where you want it.
We have an experienced delivery crew that is both professional and courteous. They will do everything within their power to prevent damage to your building before it arrives or while getting it into place. They have experience working with other customers, which helps to create a satisfying experience for you. They have a deep well of experience from which to draw ideas for overcoming numerous challenging situations, and they can also advise you both in practical matters of location and in appearances. If a problem does come up, they can usually deal with it right then.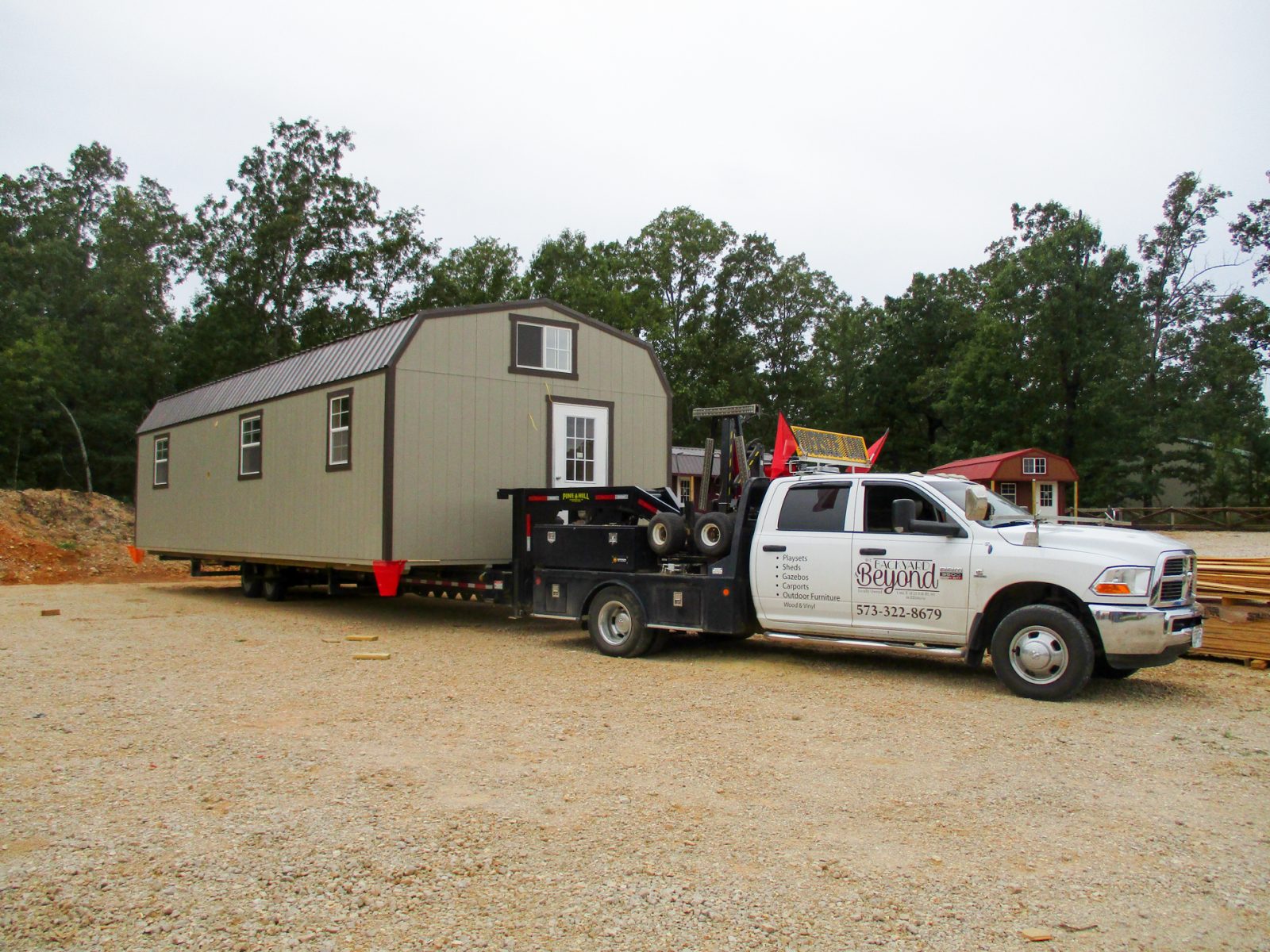 Preparation for Your Prefab Building
Meanwhile, as your portable building's exterior details come together, let's bring your portable building home! Below are the preparation steps.
Choose your Prebuilt building's location and mark it.
Prepare the site by removing any debris, brush, or trees blocking the way of the delivery truck.
Prepare a foundation, such as concrete foundation blocks. * If you prefer, these concrete foundation blocks will be available for direct purchase and installation on the day of delivery.
Sit back and watch your prefab building strategically and professionally placed in its designated location.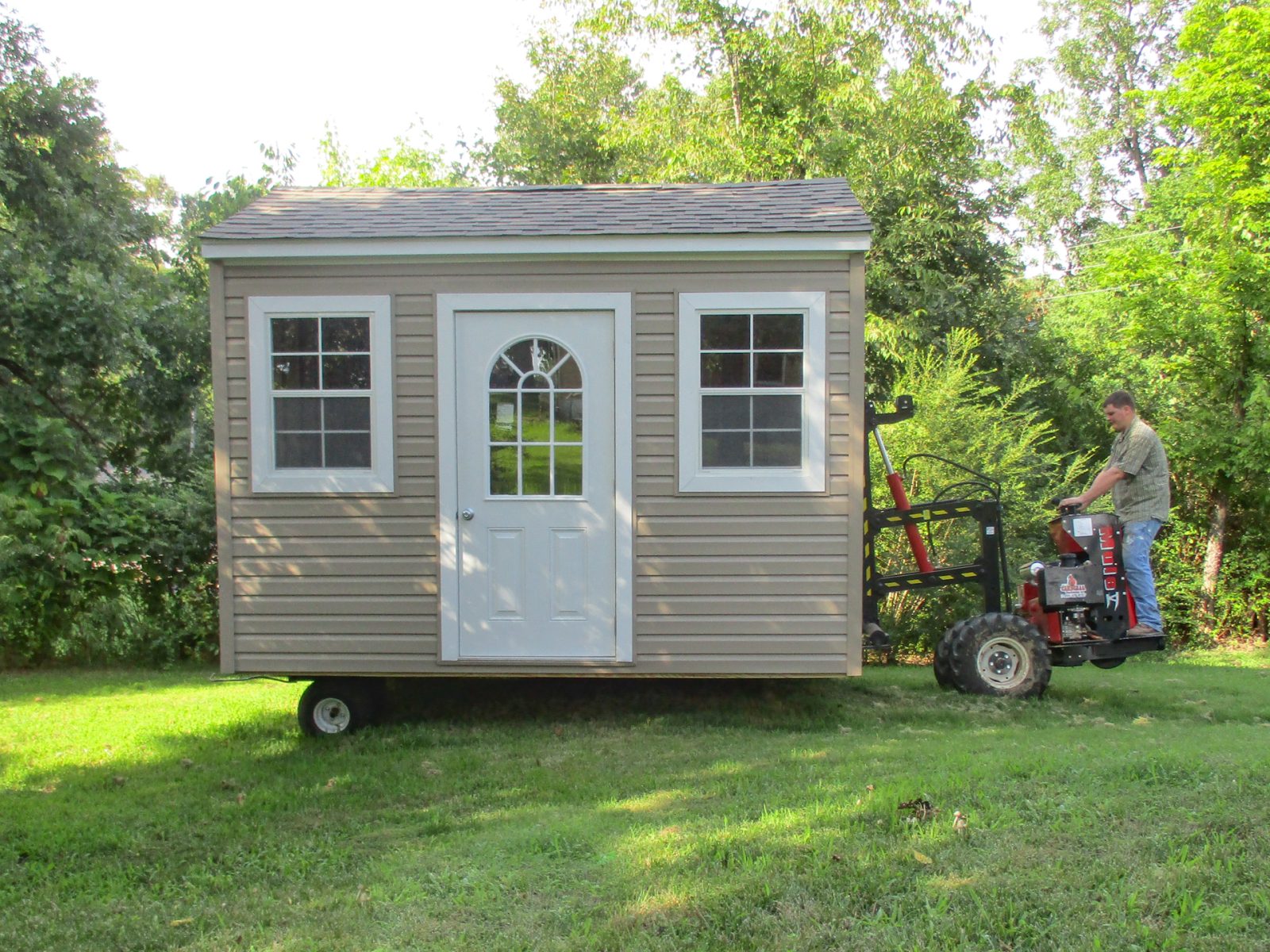 The Mule
When delivery is impossible with our pickup, we use our Mule. If the ground is too soft or the site is too tight, we have gotten out of many pinches using this handy delivery tool. It greatly reduces yard damage and helps us be more efficient. We place the Mule at one end of the building, and we put flotation tires under the other end. We can then drive the Mule around your yard and into your site, and we never have to get the truck and trailer in your yard.
Delivery Guidelines
First, consider if there is enough room for The Backyard & Beyond to maneuver around and put the structure in your desired location. Our delivery trucks are 18' long, and the special trailers are either 26' or 40' in length.  We need approximately 36' to 50' in length, depending on what trailer is used. The path to get to your location should be free from trees, shrubs, power lines, and septic tanks. The overall width should be at least 2' wider than your building and at least 16' in height clearance.
The trailer has wheels that recess down from the middle so that the trailer can move side to side without the truck moving. This allows the truck and trailer to "jackknife" itself to place the structure in the most difficult of places. The trucks are a Dodge 3500 single cab and a Peterbuilt Semi Tractor.
When you're called for a delivery appointment, be sure to let the delivery manager know how it should be loaded on the trailer to make the delivery process speedy.
If the truck and trailer are not suitable for the delivery area, we will use the mule for an added fee of $100.
* The Backyard & Beyond is not responsible for any damage that might occur to your property during delivery.
The Backyard & Beyond Delivery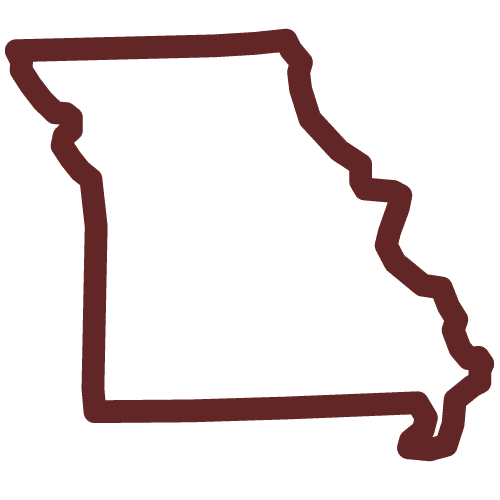 Our cabins, sheds, and garages are built and sold locally in the southeast region of Missouri. We offer free delivery up to 50 miles from our dealers in Missouri and Arkansas.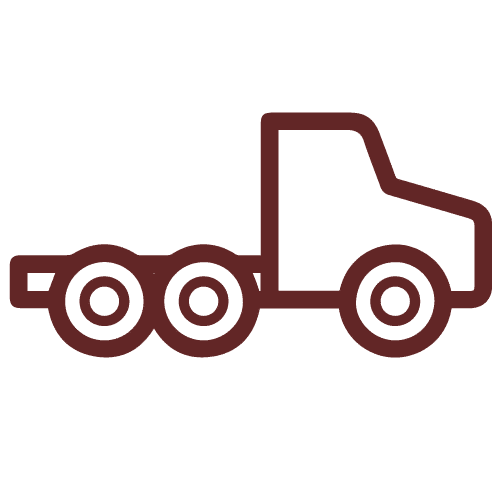 All deliveries are made by Backyard and Beyond drivers because we want to ensure that the quality is consistent from the start to finish. This way you are 100% satisfied with the entire process.