Standard Garages
Missouri's Prebuilt Garages
Your prebuilt garage should be built with quality materials and excellent workmanship. Here at Backyard and Beyond we are part of the local community; and therefore, have an invested interest in the local people. This is why we build garages with integrity and delivered everything as promised.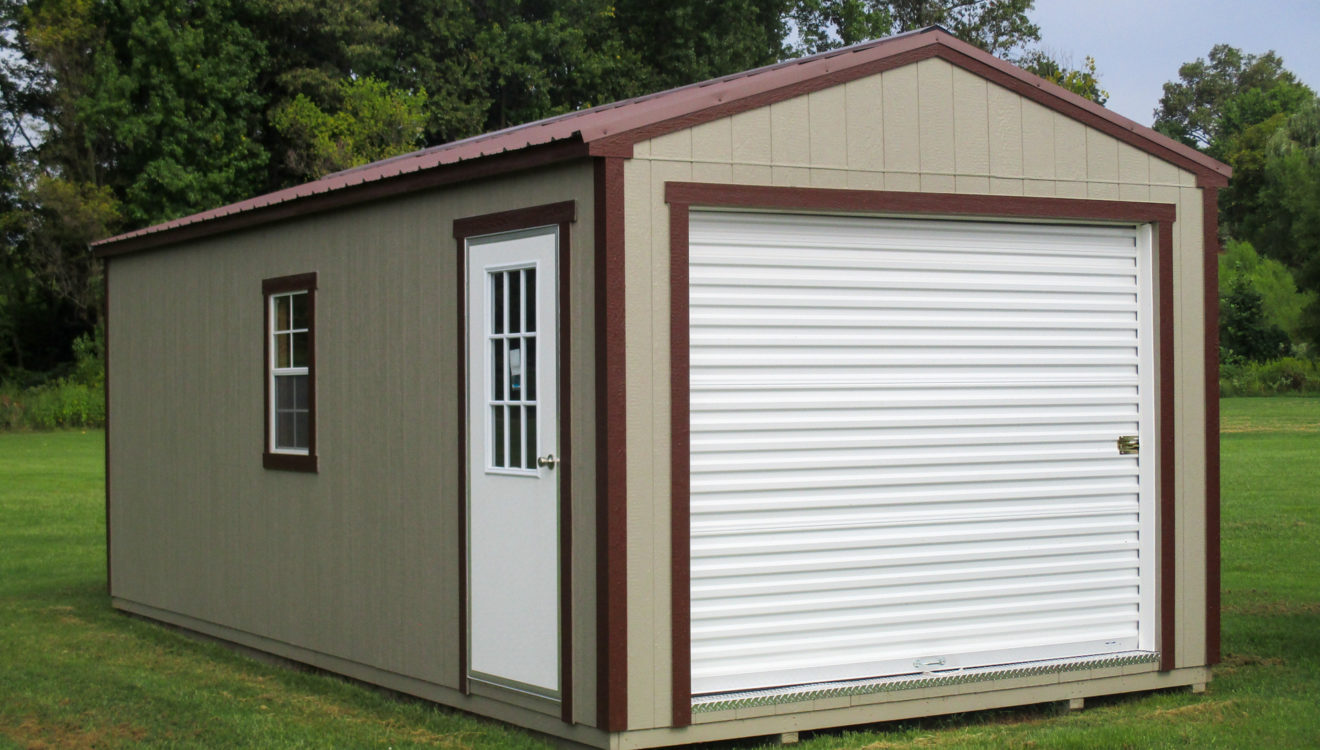 Why Do Folks Buy Prebuilt Garages?
The Standard Garage is a prebuilt garage that we build and then deliver to your property.

Prebuilt garages are built prior to delivery in a manufactory facility. This controlled environment helps facilitate work efficiency. This translates into fewer wasted hours resulting in a more affordable garage.

A prebuilt garage means you won't have a construction crew on your property for weeks building your on-site garage. Prebuilt garages are completed before delivery so when it arrives it will be ready use.
Garage Features & Options

Garage's Description
The Standard Garage has a gable roof and a rollup door. One feature worth highlighting is the flooring. The joists are 12" on center. This creates a very solid floor.
This Garage Includes:
A 9' x 7' Roll-Up Garage Door
2 – Windows
1 – 36" Wide Door
92" Sidewalls
Joists are 12" On Center

Prebuilt Garage Options
The Standard Garages come with a metal roof. You have the option to upgrade to shingles, both options come in several colors. Consider where you want your walk-in door and windows.
You can choose two colors for the prebuilt garage: one for the walls and a second for the trim. We have various color options in both paints and stains.

Delivered
Our prebuilt garages are built locally in Ellsinore, MO, and delivered by our own drivers. Our primary form of advertisement is through our customers' recommendations. We give each individual personal attention to ensure they are completely happy with the prebuilt garage and we deliver everything we promised. We deliver up to 50 miles from any of our dealers.

FINANCING OPTIONS
Everyone should be able to afford quality; this is why we offer the Rent-to-Own option on our cabins, garages, and sheds.