Choosing A 12×20 Portable Garages in Missouri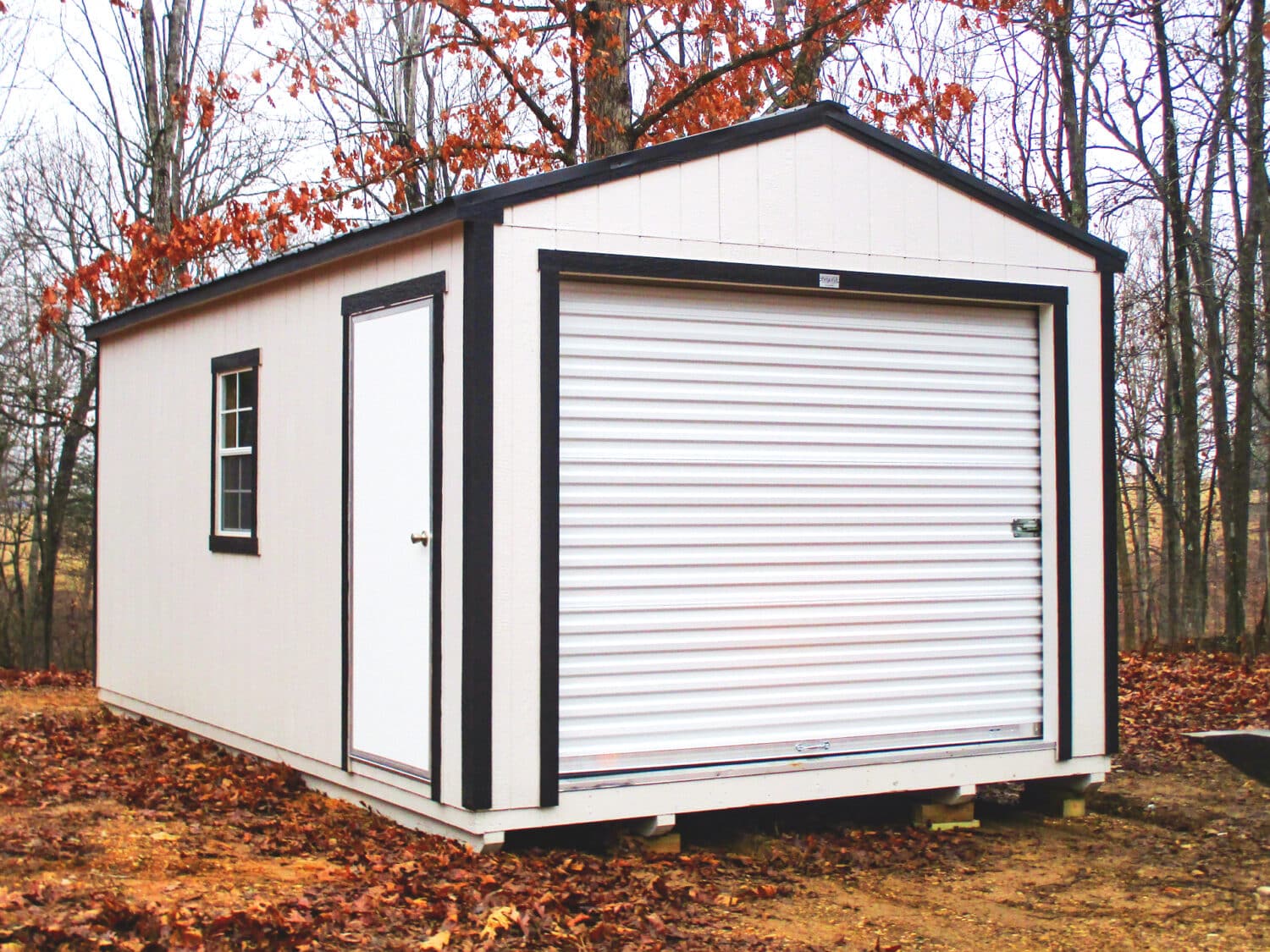 Are you in need of a space that will protect your vehicle and also keep your valuables safe such as tools, lawn equipment, supplies, etc.? If so, then you may want to check out the Backyard & Beyond 12×20 portable garages in Missouri.
When choosing a portable garage, size is probably one of the most important aspects. With a 12×20 portable garage, you will have 12 feet in width and 20 feet in length. That's 240 square feet of the ground. The average vehicle size is somewhere between 90-133 square feet. That means 100 sq. feet of extra ground space. But what if you are one of those families that are often relocating from one place to another?
There are 12×20 portable garages available online and locally. Just tell the builder about the material that you will prefer for the shed, and he will build it right away for you.
There are a lot of factors to determine which kind of portable garage and material you will be using for your 12×20 garage. If you are relocating often, it is best to choose a portable garage. It's a one-time investment that will save you a lot of hassle.
IS A 12×20 PORTABLE GARAGE RIGHT FOR YOU?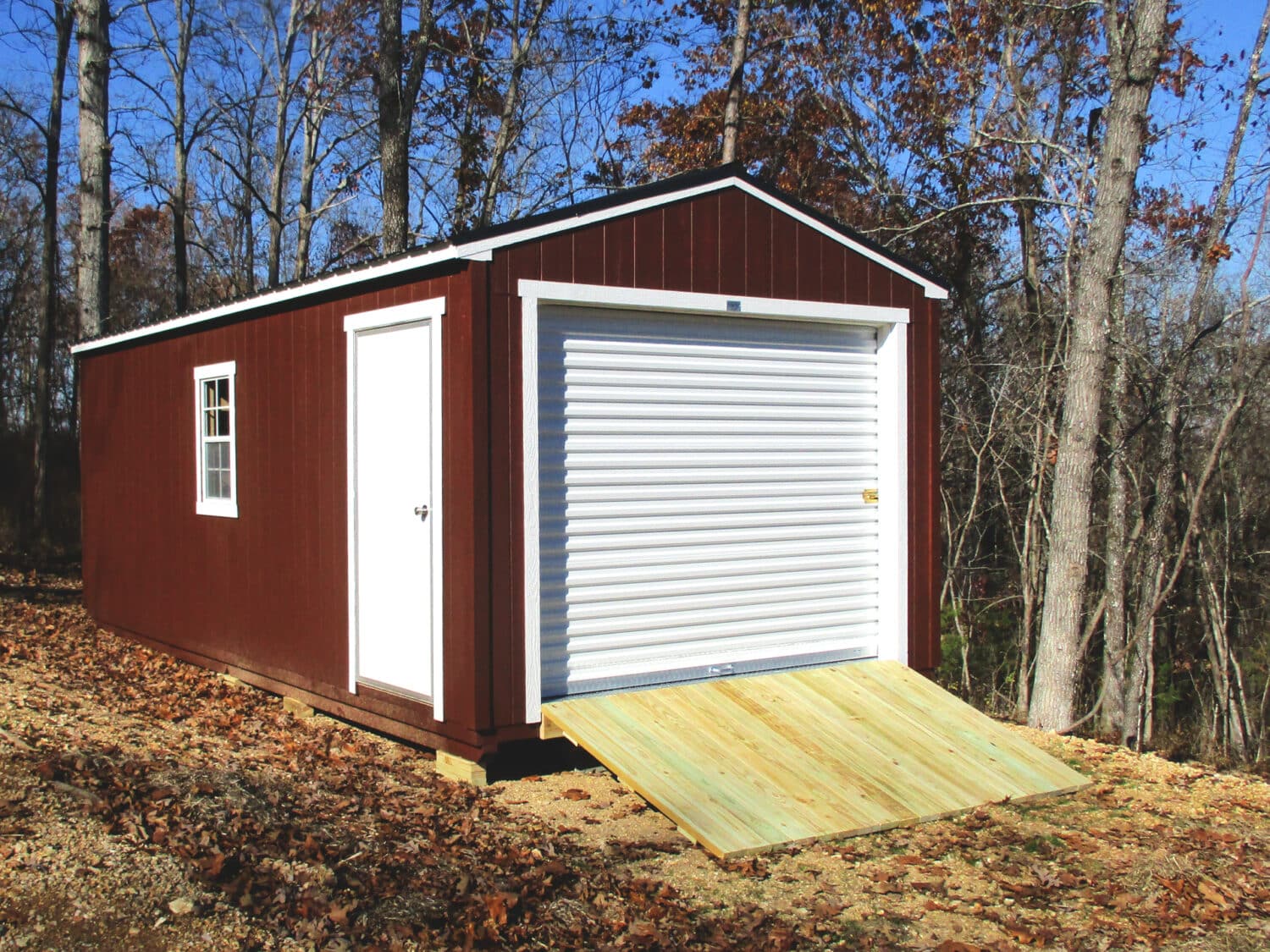 If you don't want a vague answer, a 12×20 portable garage is best for a 14' car (average car size) with ample space for storage. It's approximately 240 square feet which is enough for parking a car, a bicycle, and even have a place for storing your car tools.
Not to mention, you will also be able to rebuild something out of it once you upgrade your vehicle from a car to a truck. You can turn it into a kid's play area or use it up as a store to safely secure stuff. In, short, it is a lot of space for someone who is eager to unwind their car, has active kids who bicycle all the time, and looking to upgrade their house.
GET LEGAL
You need to have approved legal permission from the authorities before setting up a 12×20 portable garage. After getting them signed, you need to prep the area. This can be done by someone who knows and understands the brick and mortar of the portable garages. There are a variety of garage materials you can choose from, but it all depends on where you are living.
BEST 12×20 PORTABLE GARAGE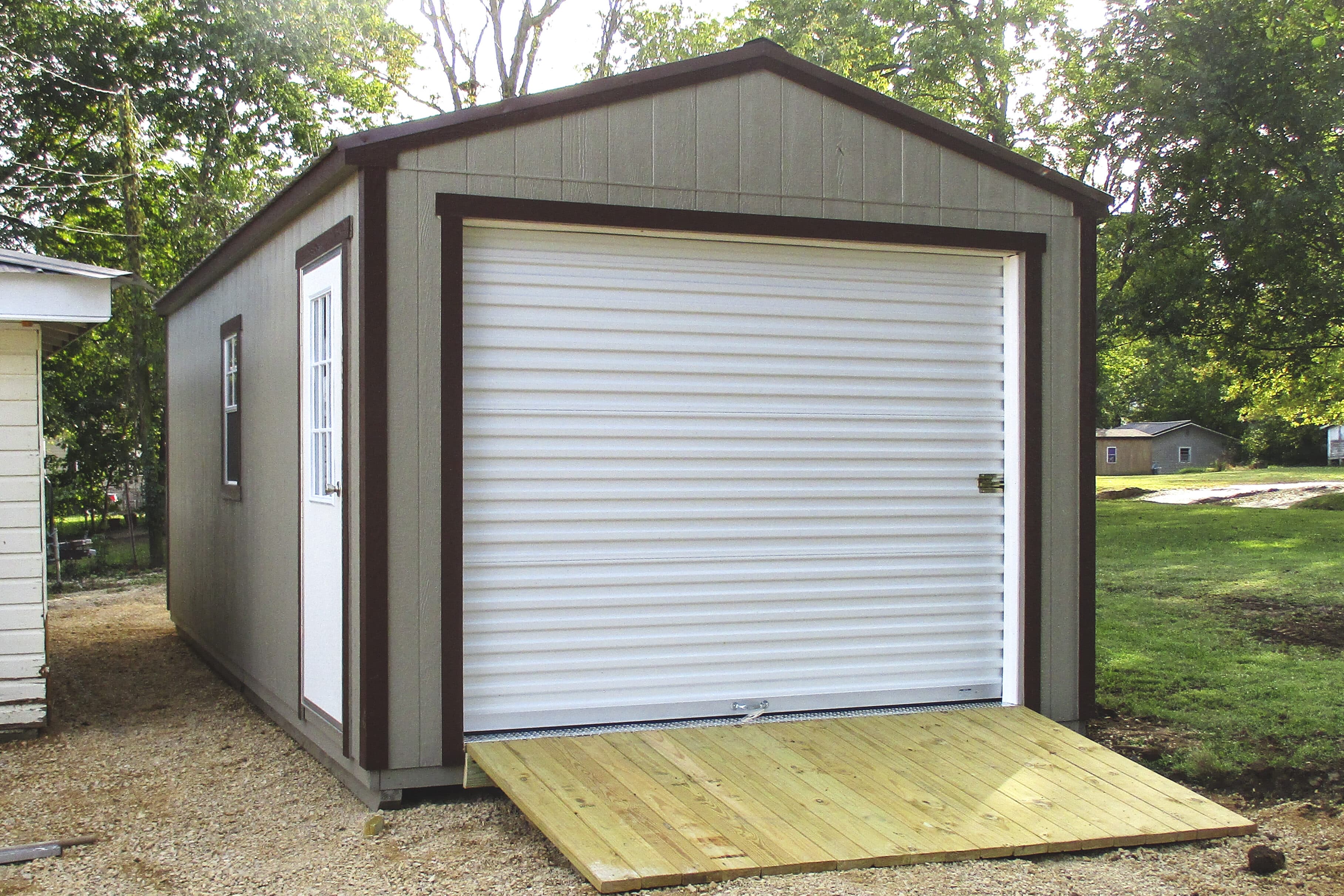 For your portable garage style, there are 2 different types of styles to choose from. It can be a standard garage and a lofted garage to keep your things safe.
The Standard Garage is a great way to keep your valuables out of the elements. This garage is a quality-built prefab garage with a gable roof. It is suited for parking anything from ATV to cars. There are options for windows, doors, shelves, etc. These 12×20 portable garages are also great for a workshop or personal gym.
The Lofted Garages are used for the same purposes, but they come with a great amount of overhead storage space by adding a lofted shelf, and most importantly it will keep your things safe and dry inside them. If you are considering a portable prefab garage with extra storage space, then the Lofted Garage is what you need. It is built with a lofted roof, which opens up overhead space for a spacious loft. It looks like a barn garage because of the lofted roof design.
Factors to Consider While Buying a 12×20 Portable Garage
Still, there are a lot of factors to consider while buying your 12×20 portable garage. The garage can have some customization if your car isn't huge, but 14' standard car size. With a standard garage, you can add style to your garage. These are just a few considerations that you can look into. Here are more.
A 12×20 portable garage has ample space, enough for you to store tools, park cars, and bicycles even. There will be no cramping, the windows will make it easy to breathe, and the timeless features will take it along the years. Get you now!
HOW YOU'LL USE THE PORTABLE GARAGE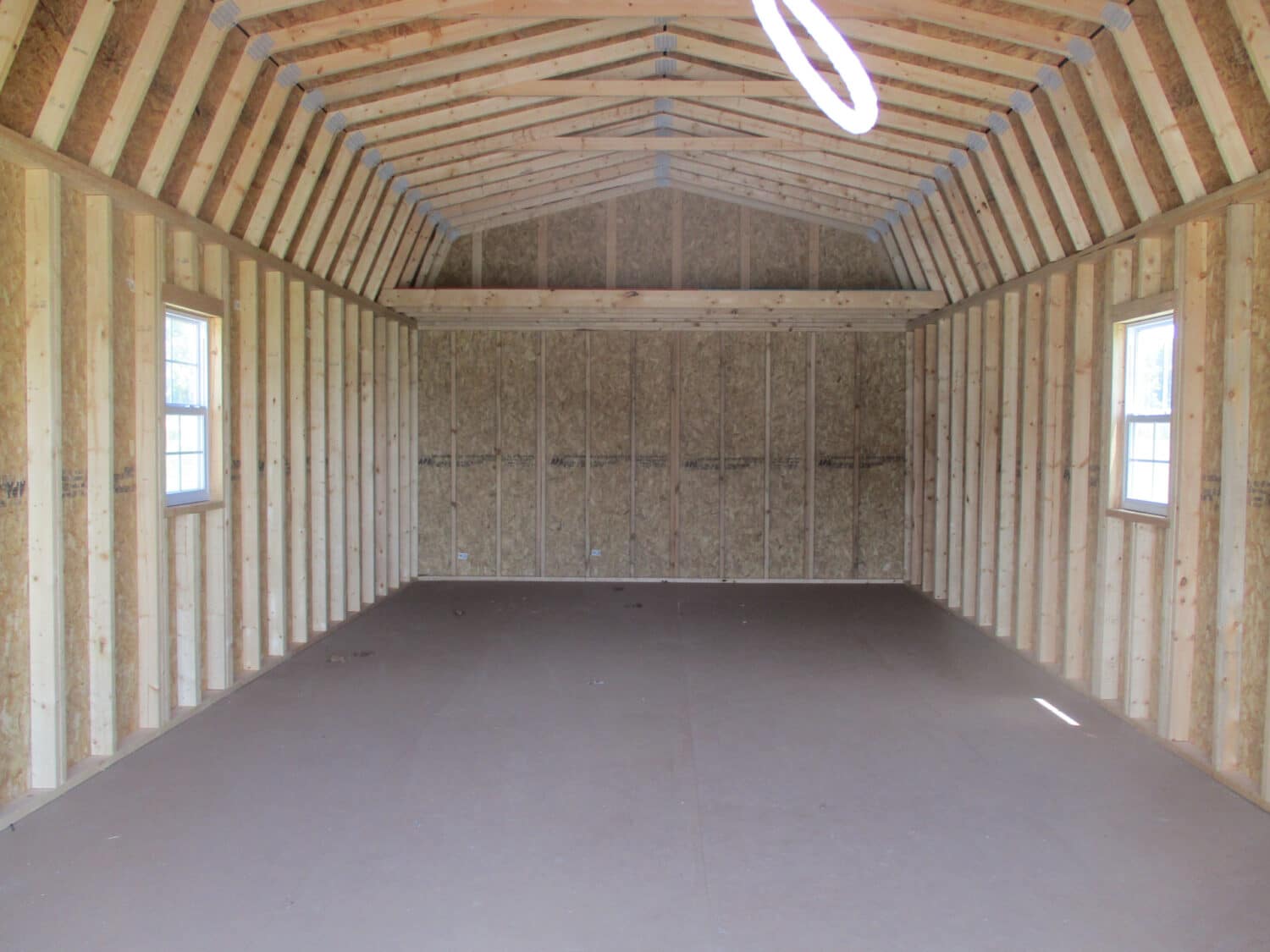 In a 12 feet wide and 20 feet long garage, you will have the flexibility to use the space. If you want a workshop, you will need shelves and plugs. These are preliminary, and installing them after the garage is completely finished might become unaffordable.
WHAT THE PORTABLE GARAGE WILL HOLD
Will you be parking your car? Will the garage hold a bunch of bicycles or jet skis? The garage must be able to become the homeowner's store as well. Always know that 240 square feet are enough to get your car parked as well as store a lot of stuff. But it can also become a store where you can secure your old furniture and appliances. But make sure you don't feel cramped in the middle of the 12×20 portable garage. There needs to be ample space for you to open the drawers without hitting something.
ROOM FOR GROWTH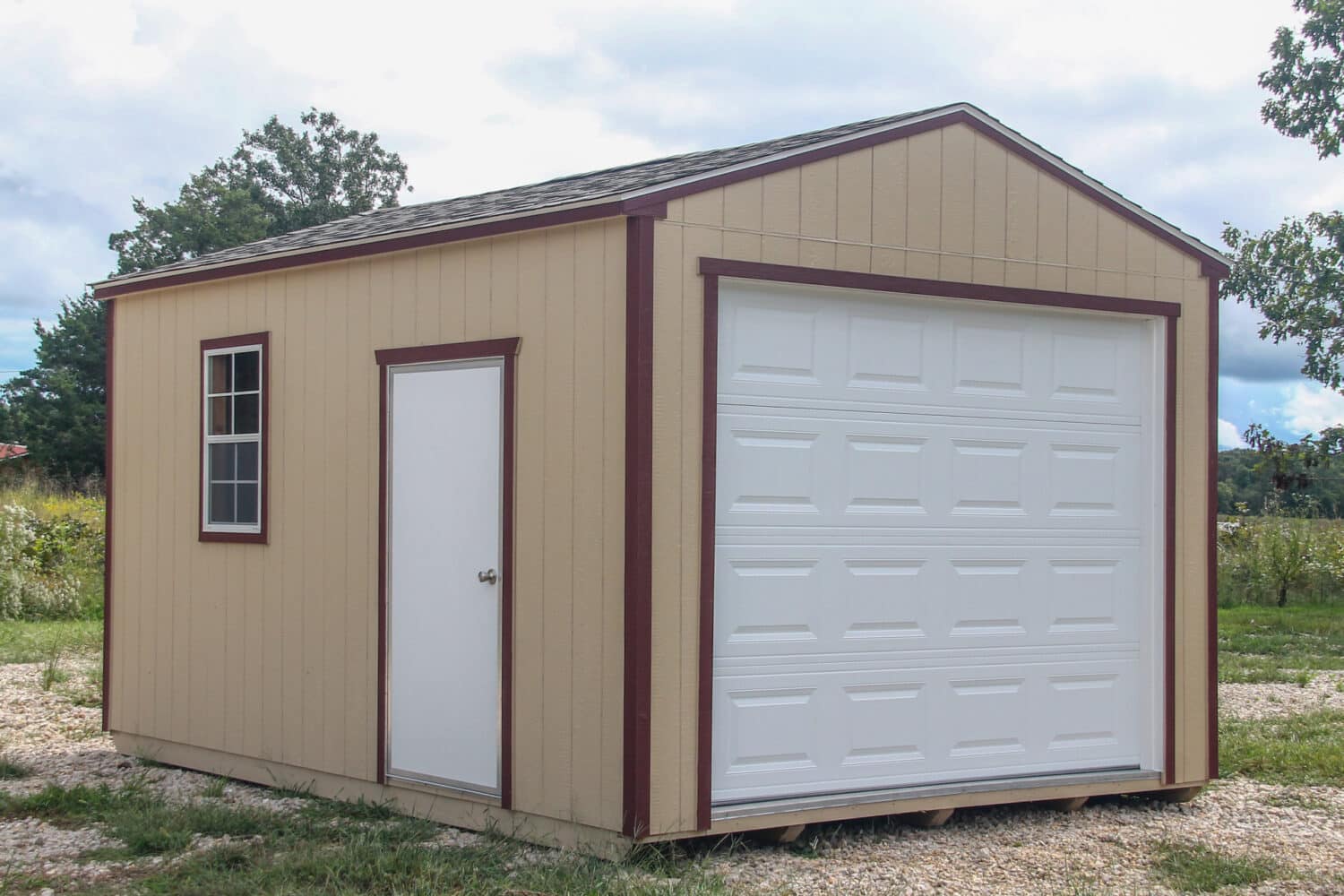 Maybe you own a bicycle right now. What about in the years to come? You will own an SUV, so make sure your 12×20 portable garage has room for growth. You might make a decision of changing the garage, turning it into storage area for your vehicles and storing tools too. There should be room for growth, in case you change your mind in the future and turn this into a storage building area. A 12×20 portable garage can become your go-to place for almost everything. It isn't the standard size, but has a lot of room in case you want to store more stuff in the future.
THE SIZE OF YOUR YARD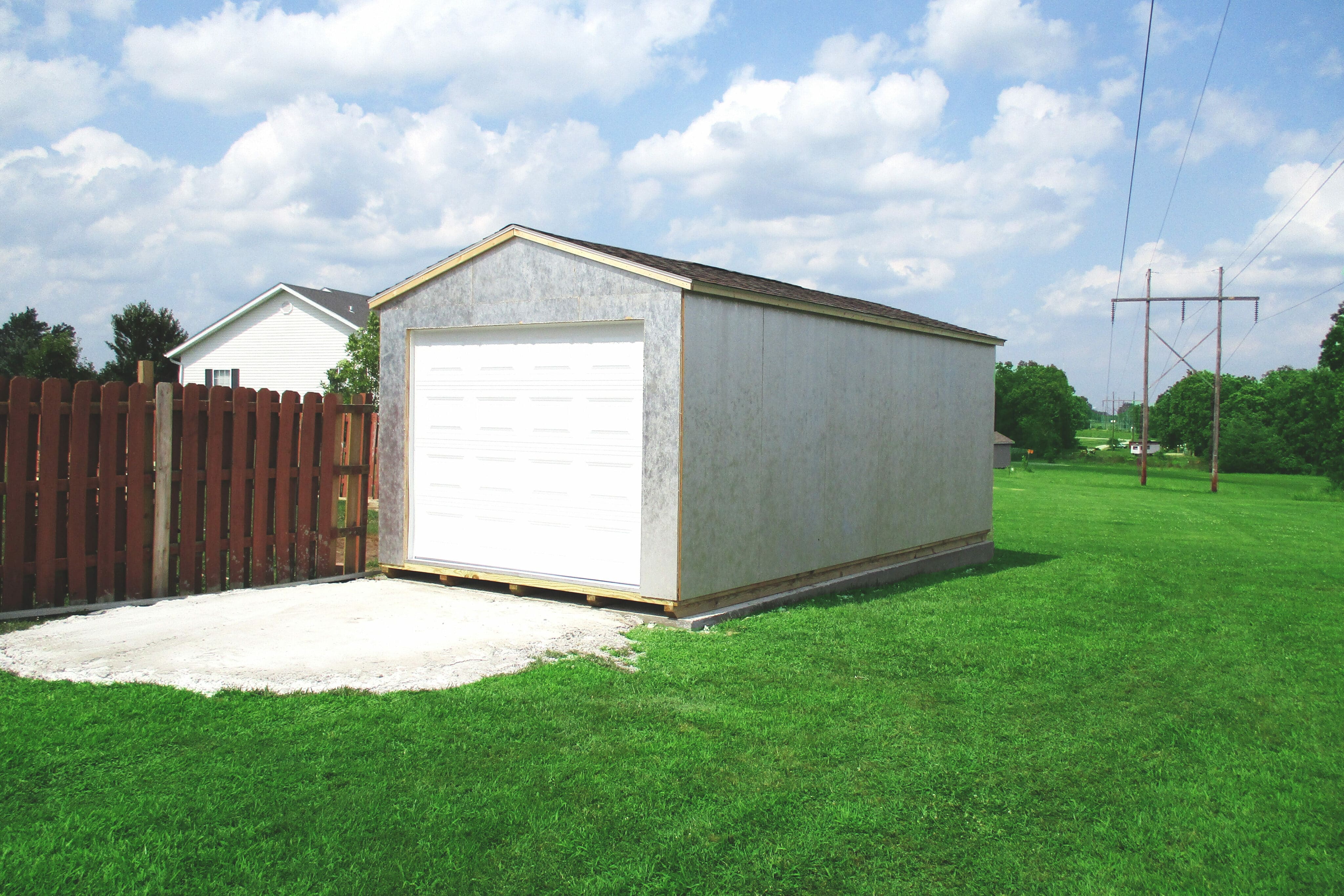 It's a 240 square feet ground. The size of your yard, where most commonly the garage is stored, must have some area on the sides. To ensure you don't miss out on rainy and bright days, have windows. But windows will be almost useless if there is no space in the surrounding area. A breathless, congested, and cramped garage can only be found in a yard that isn't twice the size of your garage.
COMMUNITY REGULATIONS
Some communities and municipalities have regulations that you need to follow. Without these regulations, you are not allowed to build a garage. Once you have the building permit, don't hesitate to customize your garage and make it worthy of attention.
PREPARATION FOR YOUR 12×20 PORTABLE GARAGE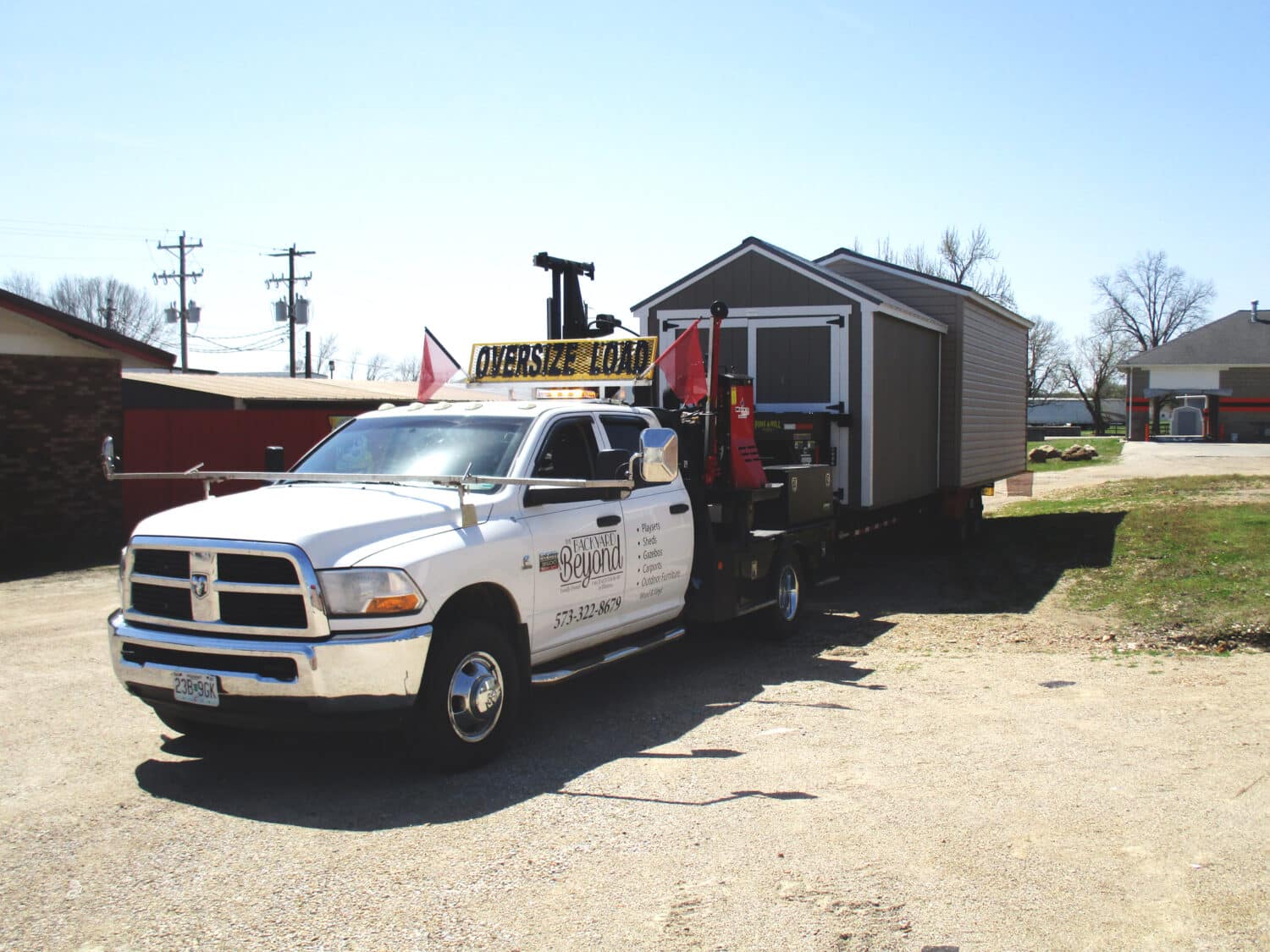 Meanwhile, as your portable garage's exterior details come together, let's bring your 12×20 portable garage home! Below are the preparation steps.
Choose your 12×20 portable garage's location and mark it.
Prepare the site by removing any debris, bush, or trees blocking the way of the delivery truck.
Prepare a foundation, such as concrete foundation blocks. *If you prefer, these concrete foundation blocks will be available for direct purchase and installation on the day of your delivery.
Sit back and watch your 12×20 portable garage strategically and professionally placed in its designated location.
A 12×20 portable garage has ample space, enough for you to store tools, park cars, and bicycles even. There will be no cramping, the windows will make it easy to breathe, and the timeless features will take it along the years. Get one now!
GET A FREE QUOTE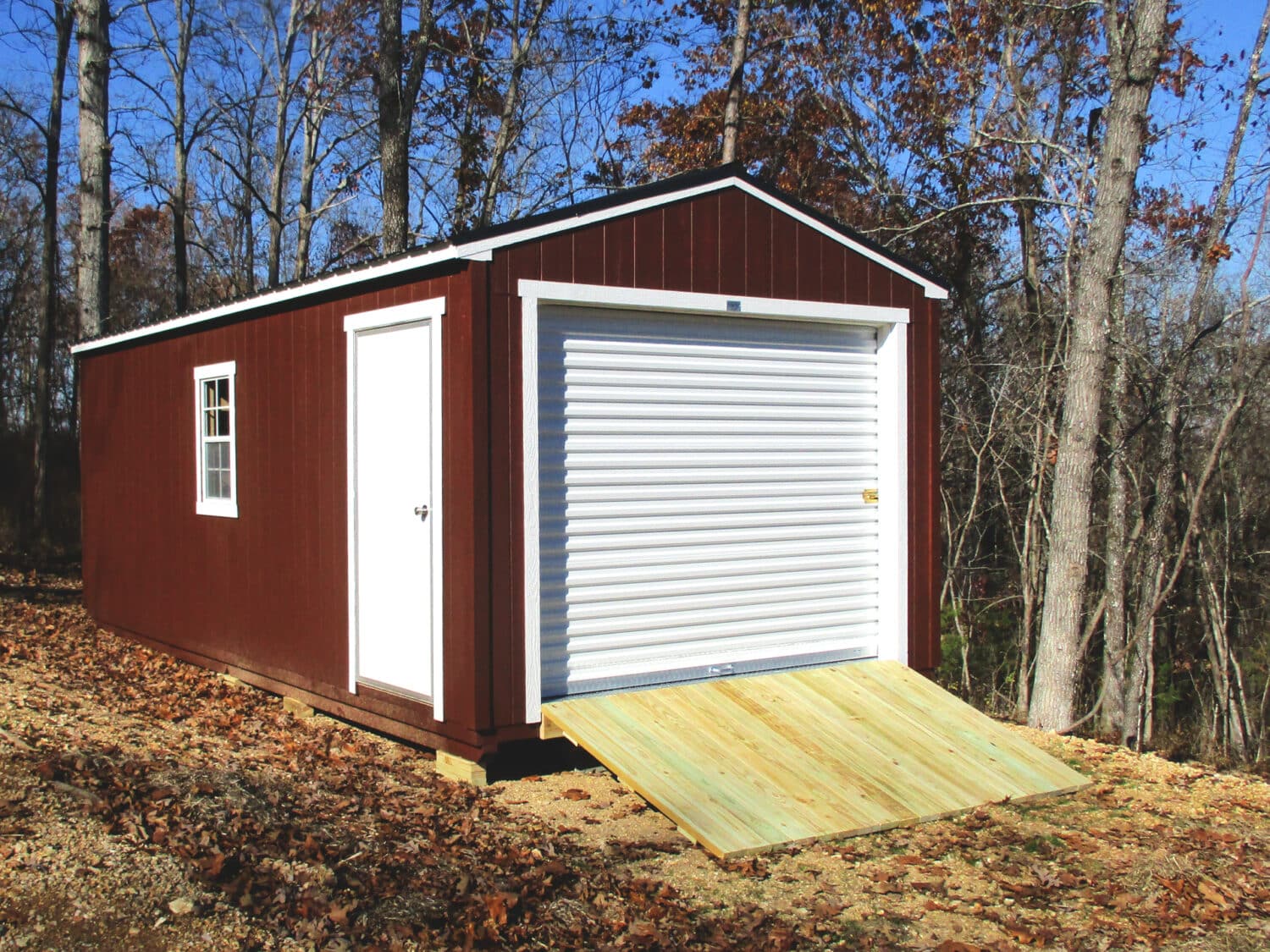 We hope you enjoyed reading the 12×20 portable garage blog. The 12×20 single-vehicle garage is a very popular building for keeping your vehicle safe and out of the elements. If you are interested in 12×20 prefab garages, then you can start by requesting a free quote. It starts with a click, then you will fill out the form, and some contact information, and that's all it takes.
DESIGN YOUR 12×20 GARAGE NOW!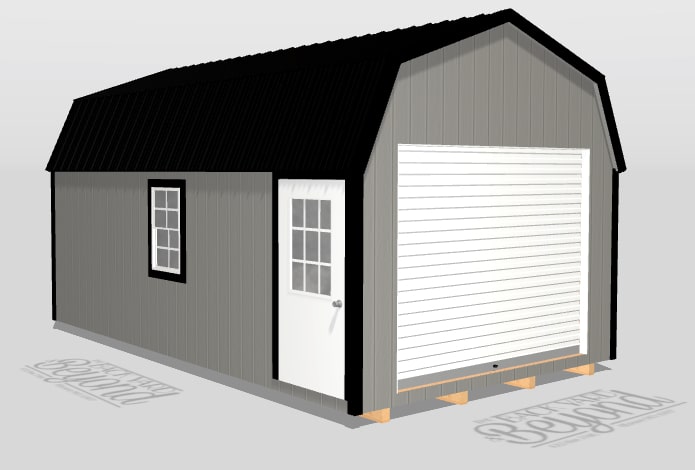 Want to add a very personal touch to your 12×20 Portable Garage? Design your own garage with our 3D Builder. You are going to love designing your own custom garage. Now you will be able to customize your garage by choosing a style, finding the perfect size, adding doors, windows, and exterior material options, colors, flooring, and interior of your garage with a few clicks on our 3D Builder.

FINANCING OPTIONS
Everyone should be able to afford quality; this is why we offer the Rent-to-Own option on our cabins, garages, sheds, animal structures, and greenhouses.