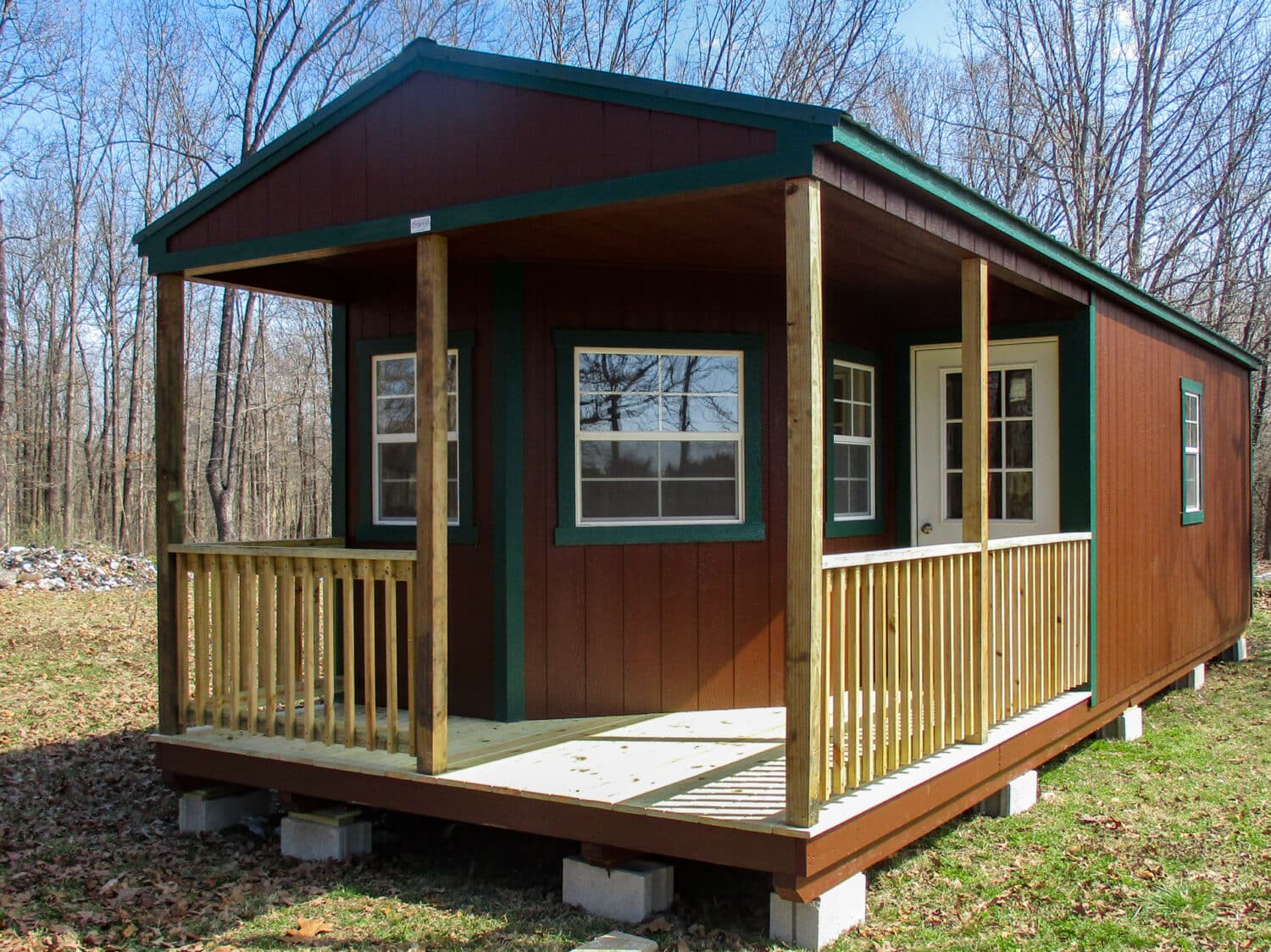 Prefab cabins, or prefabricated cabins, are cabins manufactured off-site and shipped to the location. Prefab cabins are manufactured whole or in sections and assembled on-site. Prefabrication refers to a type of construction rather than any particular style of cabin. Prefab cabins can be any style ranging from sleek modern to rustic log cabins. It all depends on what the builders offer.
Some folks confuse manufactured and modular homes, but they are not the same type of structure. First, let's look at manufactured homes. Manufactured homes are also known as mobile or trailer homes. Manufactured homes resemble modular or prefab homes, but there are differences. The most important difference is that the manufactured home construction is governed by the federal Department of Housing and Urban Development's code. This means that the quality of the manufactured homes has to meet these standards.
Modular cabin construction is governed by the local building and zoning laws, not federal law. The construction of the prefab cabins is at a standard closer to traditional homes. Most folks generally prefer the quality they see in the prefab cabin's construction.
Are prefab cabins quality built?
There are many contributing reasons to the high quality you see in prefab cabins. First, the structures are built in a climate-controlled environment. This helps us protect the material and our employees as they work year-round.
We streamline the building process saving time and reducing material waste. This is how are able to run a profitable business, pay employees generously, and save our customers money. These buildings have to be shipped to the location, so they must be built differently than traditional homes. Often resulting in a stronger structure able to withstand harsher weather.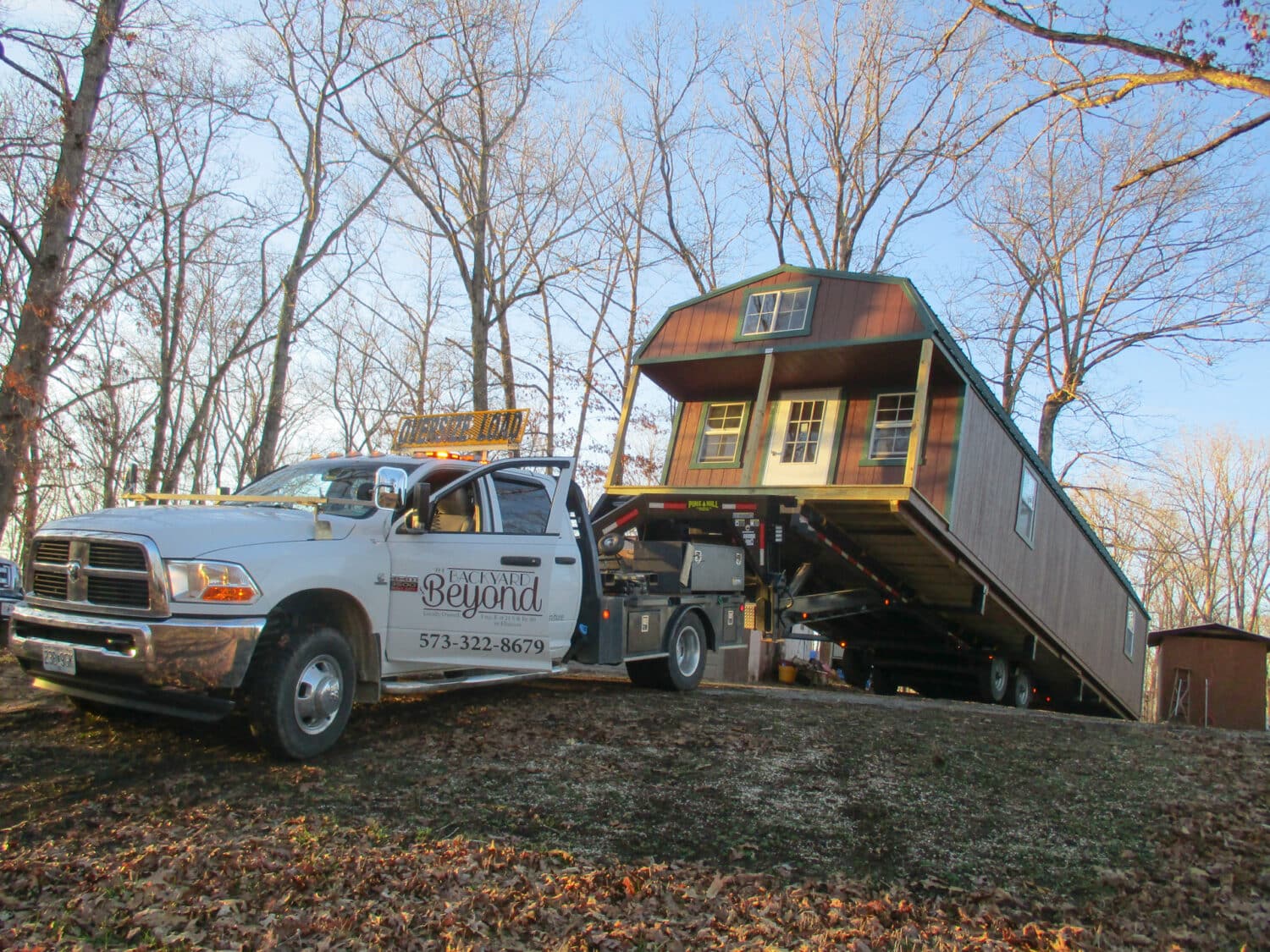 Prefab Cabin Designs
STANDARD CABIN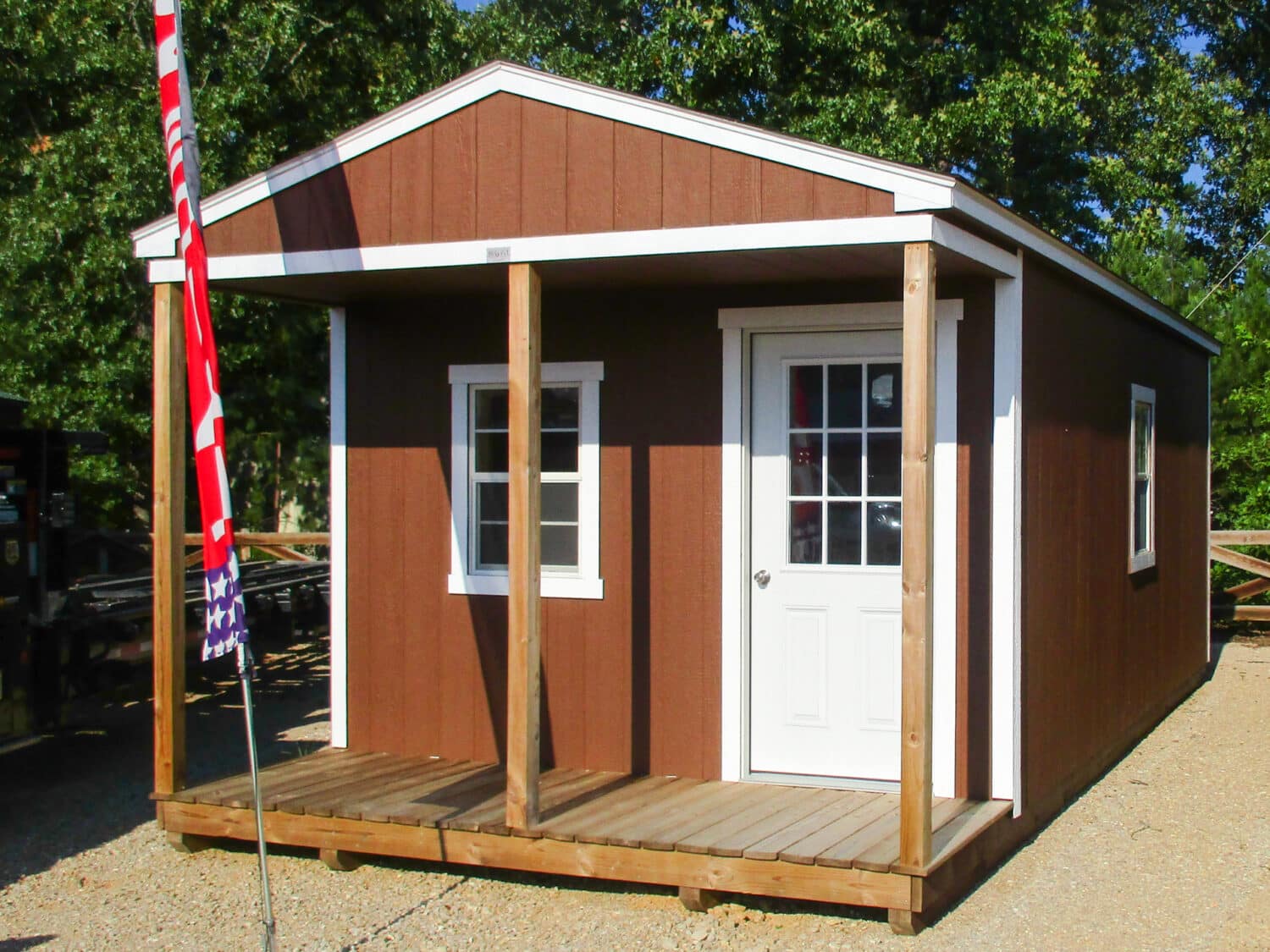 As mentioned before, each builder has their own styles they offer with a range of prices to go along with the variation. We offer three models. First, the Standard Cabin. This model sizes ranges from 8 x 16 – 16 x 40 and includes a porch. It is an A-frame building with four insulated windows. Each of our models have interior finish options.
DELUXE CABIN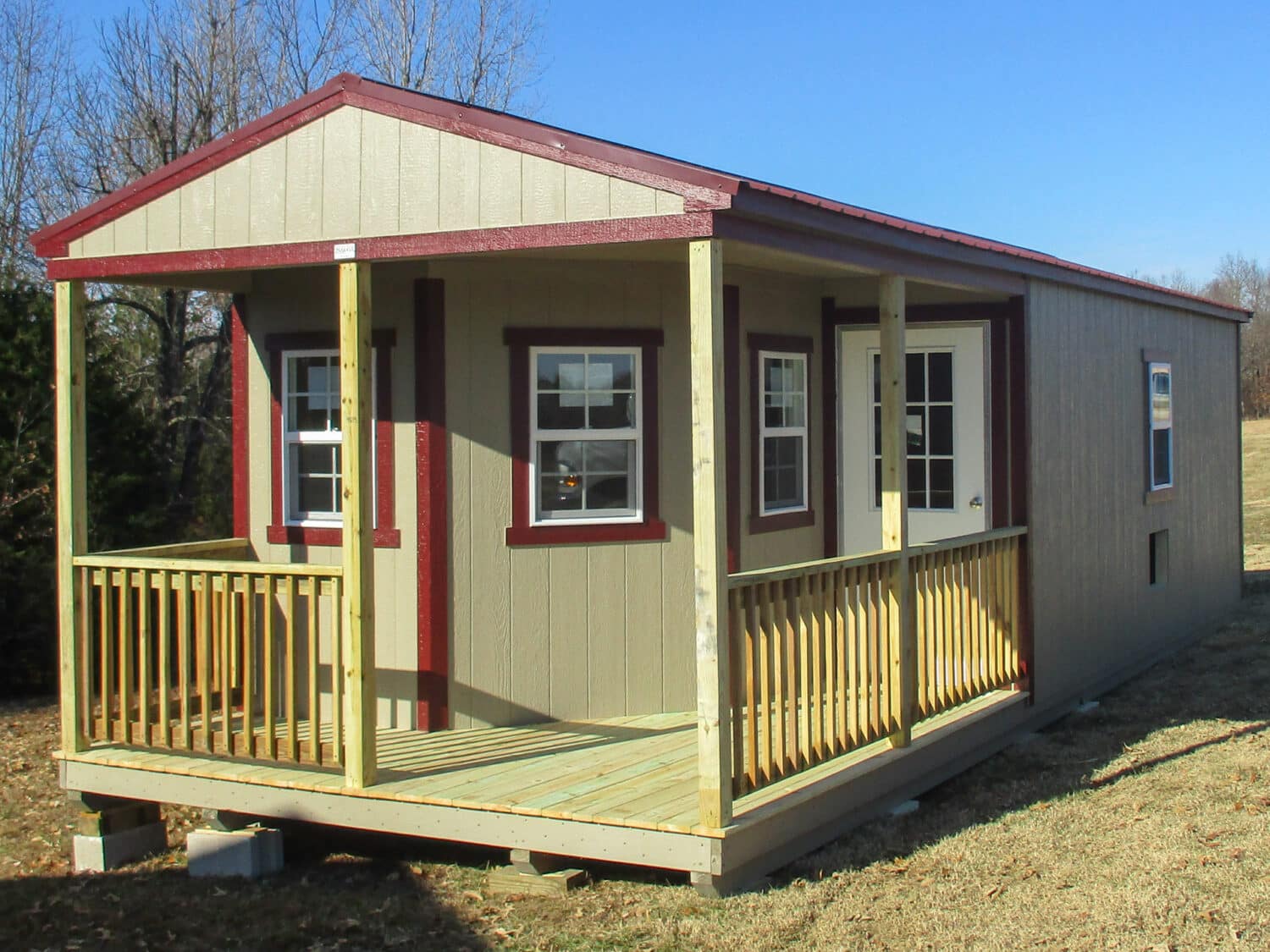 The Deluxe Cabin is also an A-framed cabin with a porch. This prefab cabin design includes a bay window with a surrounding porch. It has five double pane windows.
LOFTED CABINS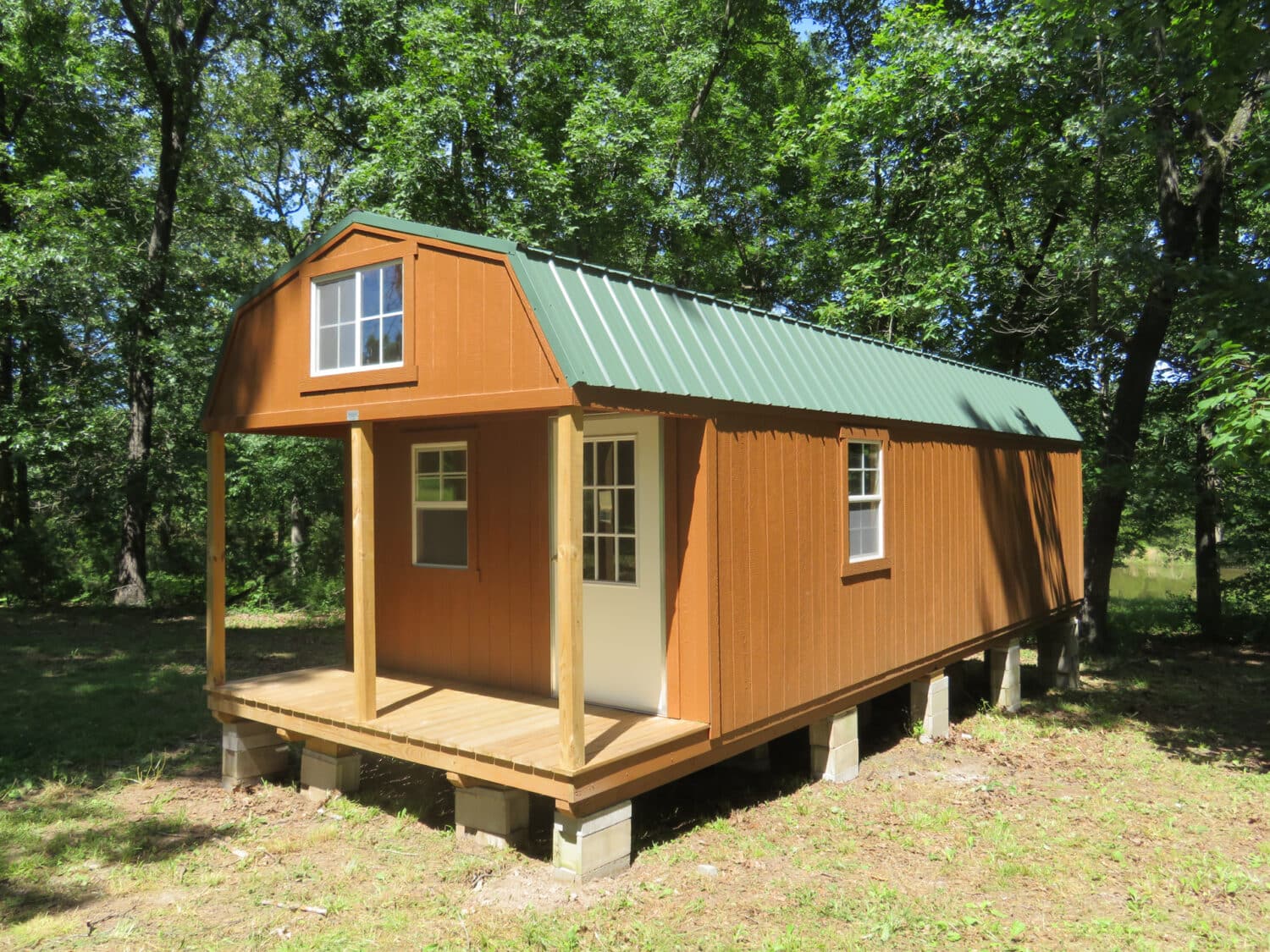 The Lofted Cabin has a gambrel roof or barn roof. It is one of our most popular models. This prefab cabin design gives more space with its lofts, allowing space for another bed or storage above the porch. The loft includes a window. There are four windows. Any of these models can be modified (modifications are decided on a case-by-case basis).
Finished Prefab Cabins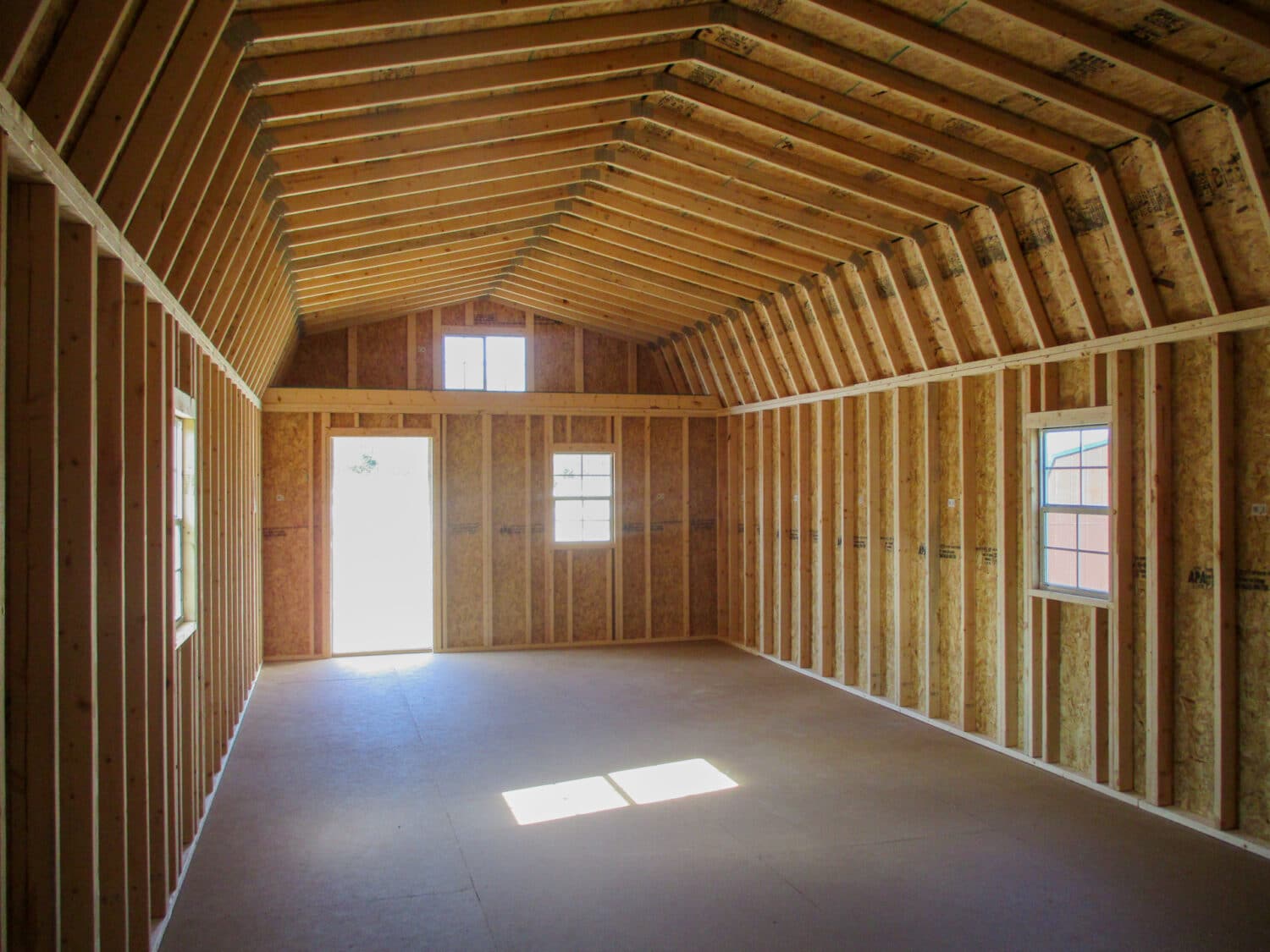 There are two basic ways you can buy a prefab cabin. First, you can buy a shell cabin. These are structurally sound prefab cabins with a finished exterior, but with an unfinished interior. This option saves the customer money and leaves it up to the customer if they want to finish the cabin themselves or leave it as is. This makes sense if you plan to use it as a shop or have some unique ideas that you want to do yourself.
The finished option makes an affordable alternative to traditional homes. Different companies will offer degrees of finishes and what goes into the finished interior. We offer options ranging from a kitchenette to fully functional kitchens complete with granite counters, refrigerator hookup, stove, and sink.
Our finished options also come with a bathroom and shower. The prefab cabins are insulated and have ac and heat. You will love the wood tongue and groove siding on the walls and ceiling. To learn more about this option visit our Finished Cabin page.
Different Uses of the Prefab Cabins
Folks are using the prefab cabins for all sorts of purposes. There has been a growing number of folks using the prefab cabins as tiny homes. Most of time we build and deliver the tiny home to specified location. The customer are responsible for checking with their local zoning codes. And sometimes we are asked to build them and move the cabin on a trailer, other words, a tiny home on wheels. I suppose that tiny homes have grown in popularity because folks enjoy the idea of traveling with their home. If you are considering this structure, you will likely need to get it licensed by the Department of Motor Vehicles. Check with them to learn what is required.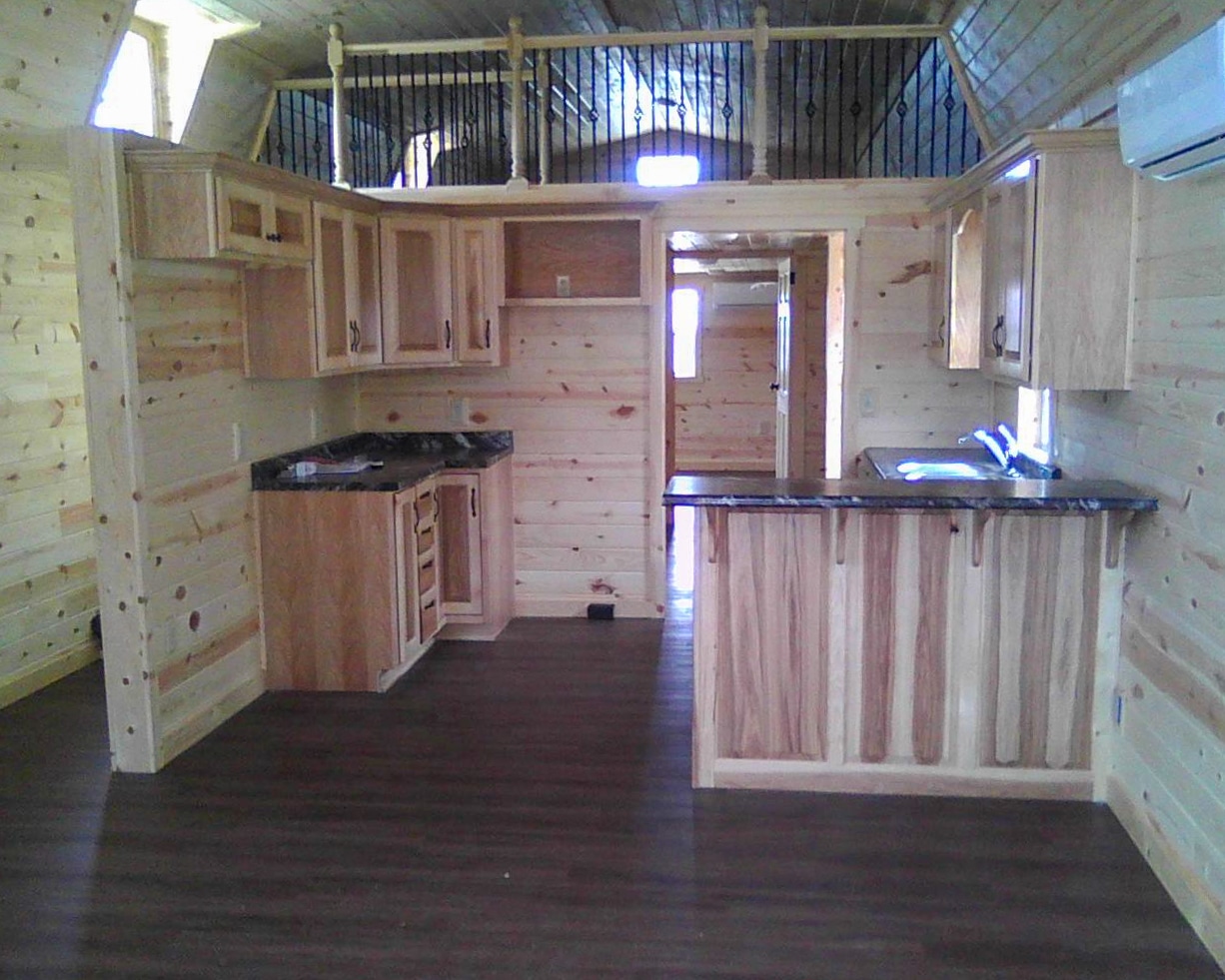 It could serve as your primary dwelling or hunting cabin. If you put it in your backyard, it could serve as a secondary home for ageing parents, or adult kids. It could be used as a guest house or an apartment. Some folks have even used prefab cabins as an Airbnb rental and earn an extra source of income.
Prefab cabins make a great workshop or studio. Artist often need space that they can work, and this offers a solution to working creatively without distraction. Others have found this makes a great office space where they can work in isolation or with a few employees.
How much does a prefab cabin cost?
How much you will pay for a prefab cabin really depends on the company and how finished you want your cabin. We try hard to make our prefab cabin affordable with a range of finishes, so you can find what you are looking for and within your budget. All the prices below are current at the time of this publication here at The Backyard n Beyond.
An unfinished prefab cabin from us would run you as low as $3,400 for a small prefab cabin and as much as $14,999 for an unfinished 16 x 40 Deluxe Lofted Cabin. If you are looking for our current finished options, they range from the mid-twenties to mid-thirties. To learn more about our finished option, please visit our Finished Cabins page.

FINANCING OPTIONS
Everyone should be able to afford quality; this is why we offer the Rent-to-Own option on our cabins, garages, sheds, animal structures, and greenhouses.