OUR Finished CABIN Interior
Our cabin and lofted cabin shells are available as a beautifully finished, livable interior. These finished cabins consist of all the necessary amenities, and are a great option as a tiny home, office, hunting cabin, guest house, in-law quarters, and much more. What will you use a finished cabin interior for?
Finished cabin Features
Electric and plumbing
Water heater
Heat and air conditioning
Kitchen with Formica countertops
Full bath
Master bedroom
Knotty pine siding on walls and ceiling
Vinyl snap together floating floor
Washer and dryer hookup
*Please note: all permits required are supplied by the owner.
Finished Cabin Interiors in Missouri and Arkansas
Take a look at the finished interiors of our cabins! These buildings can be finished to provide all the comforts of home. With plumping, electricity, and heat, your deluxe cabin will provide you with a cozy place to spend a weekend or will give you a comfortable tiny home!
Finished Cabin Pricing Guide
| | |
| --- | --- |
| Size | Cash Price |
| 12×16 (bedroom only) | $14,900 (HVAC by owner) |
| 12×24 | $32,900 (HVAC by owner) |
| 12×32 | $47,900 |
| 14×32 | $52,900 |
| 14×40 | $64,900 |
| 16×32 | $55,900 |
| 16×40 | $67,900 |
| 16×50 | $79,900 |
Finished Lofted Cabin Pricing Guide
| | |
| --- | --- |
| Size | Cash Price |
| 12×16 (bedroom only) | $17,900 (HVAC by owner) |
| 12×24 | $37,900 (HVAC by owner) |
| 12×32 | $53,900 |
| 14×32 | $57,900 |
| 14×40 | $69,900 |
| 16×32 | $64,900 |
| 16×40 | $72,900 |
| 16×50 | $84,900 |
Finished Cabin interior specifications
Do you have questions about what you need to do to prepare for your finished cabin? Check out our finished cabin interior specs to get an idea of what we do and what you as the new owner have to get ready. Feel free to contact us with any additional questions!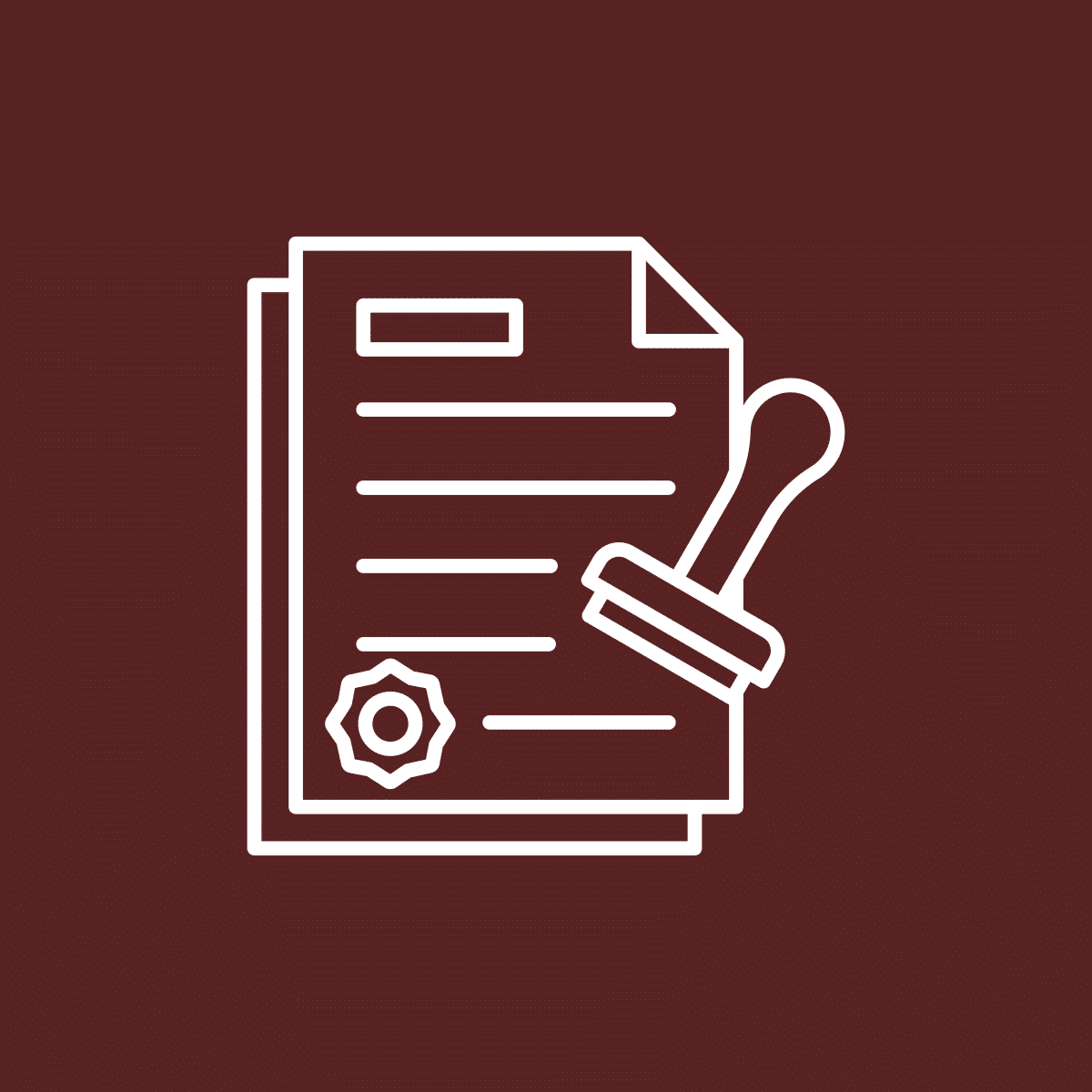 Permits
All permits required are supplied by the owner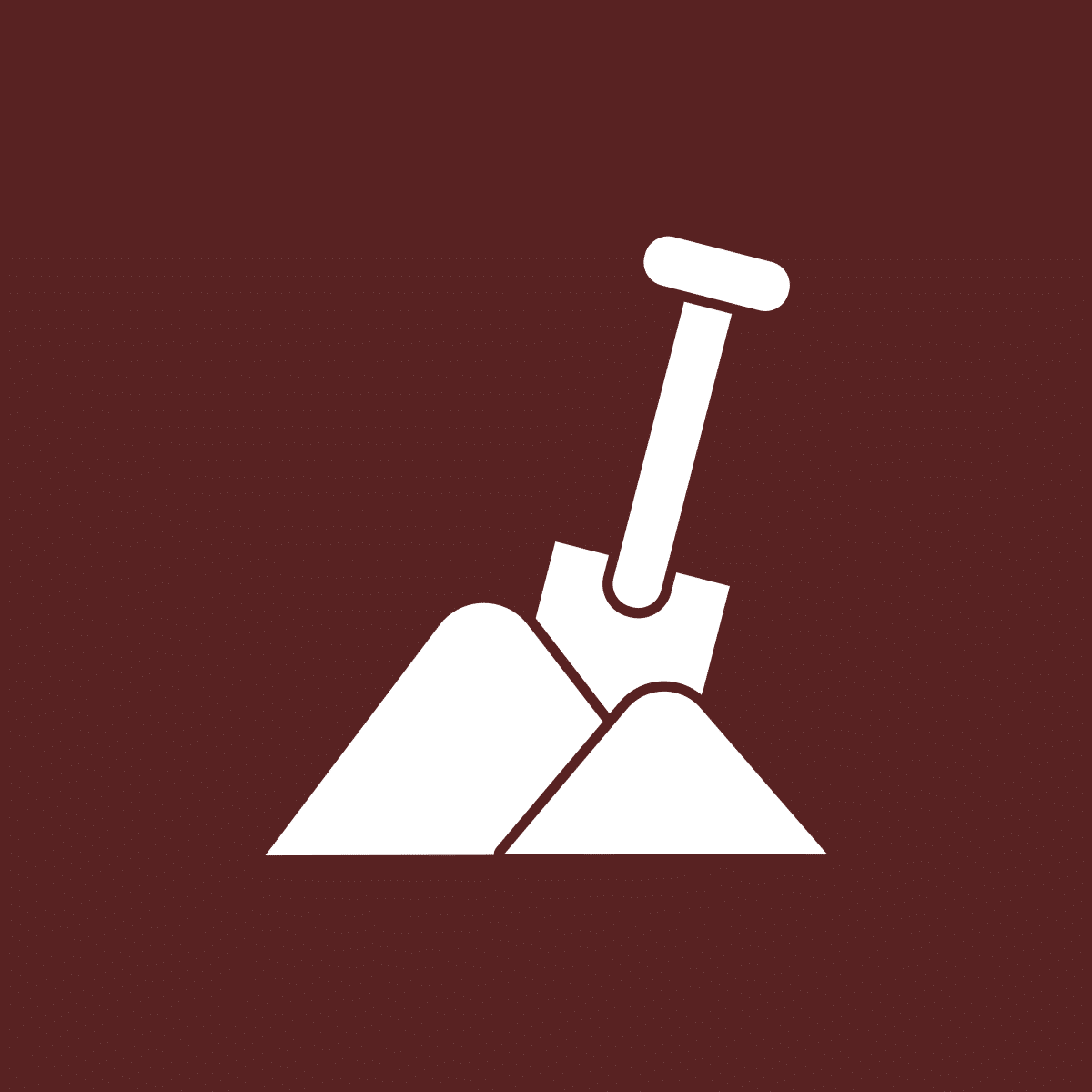 Excavation
All site excavation must be completed by the owners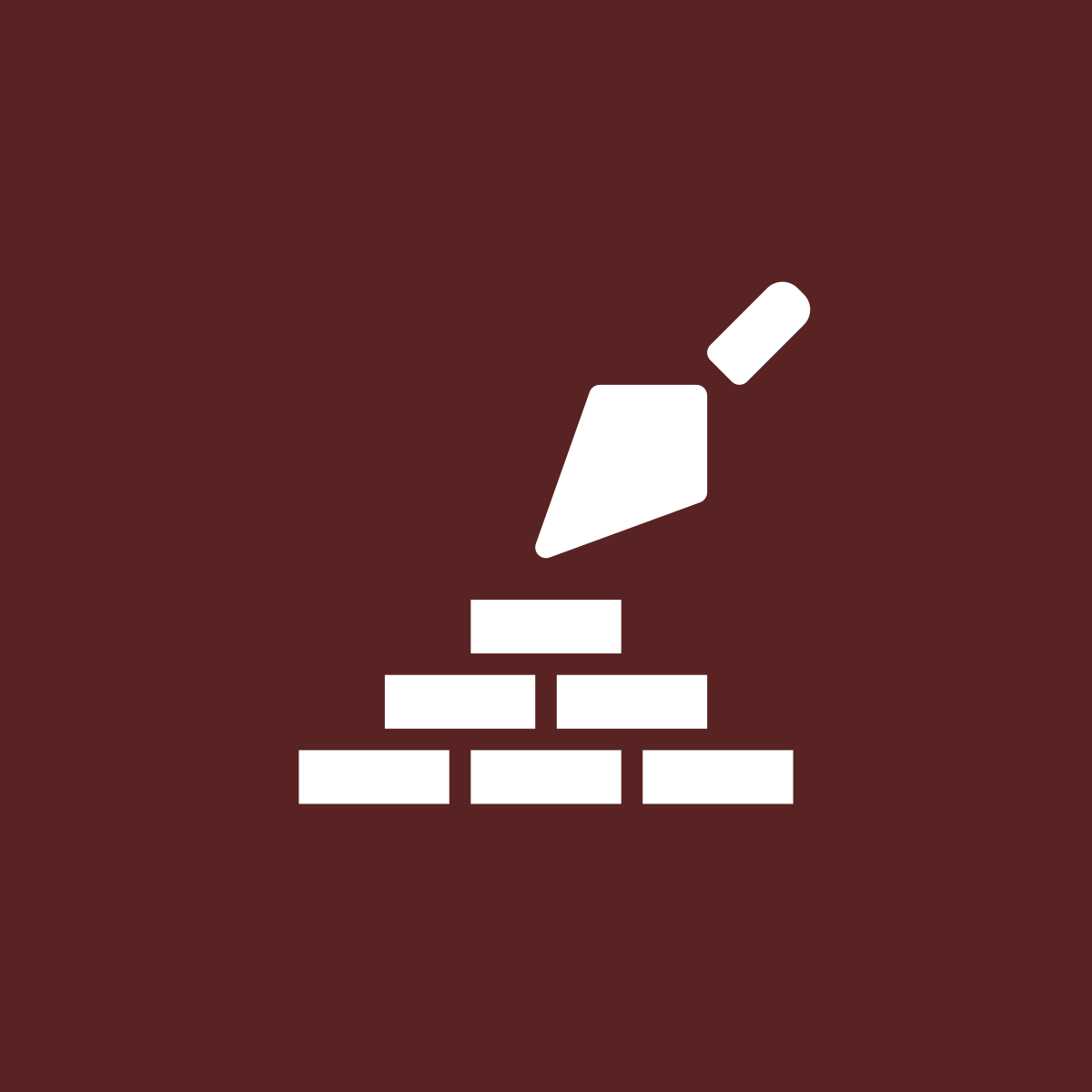 Foundation
Concrete blocks supplied by the owner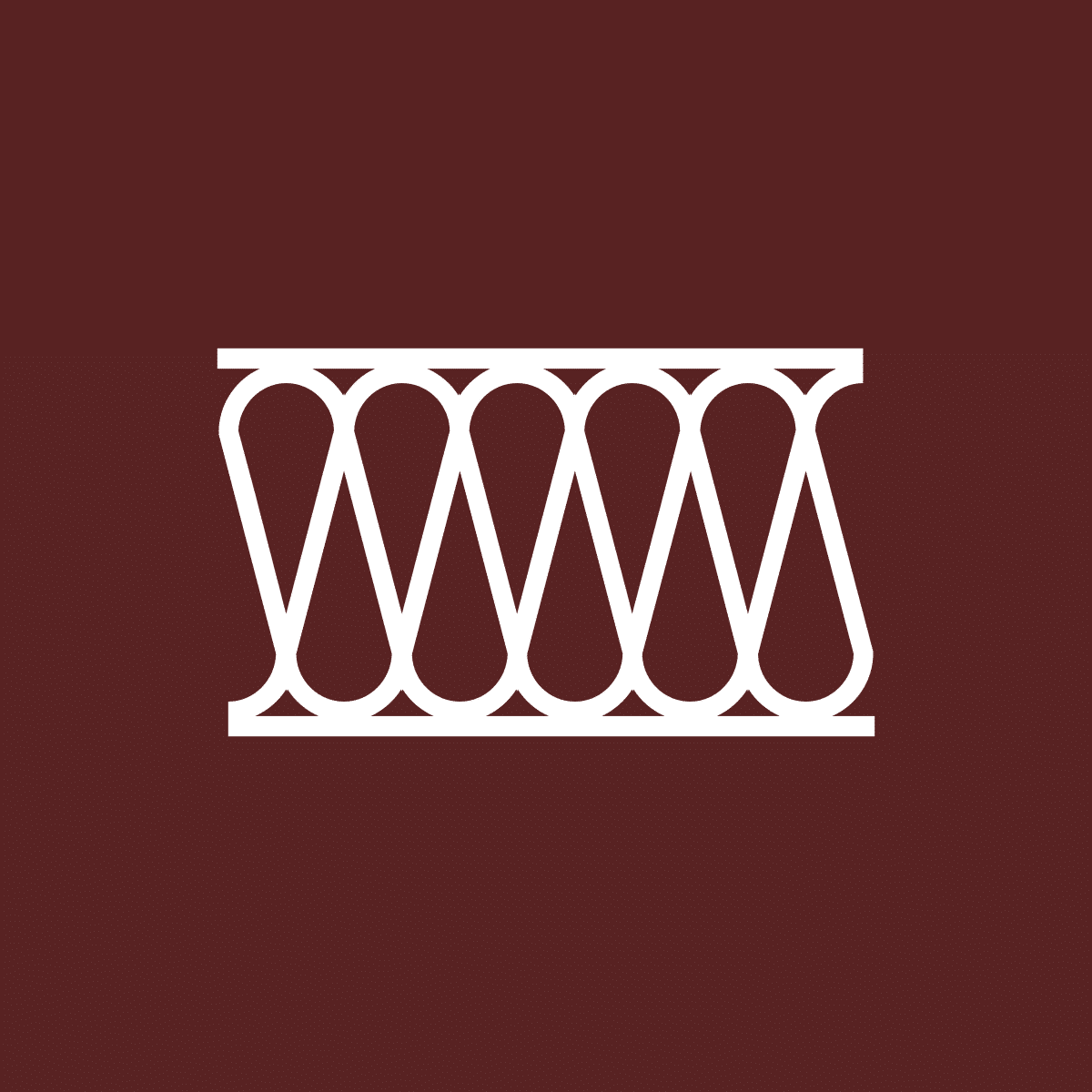 Insulation
– R13 fiberglass exterior walls
– R13 fiberglass ceilings & floor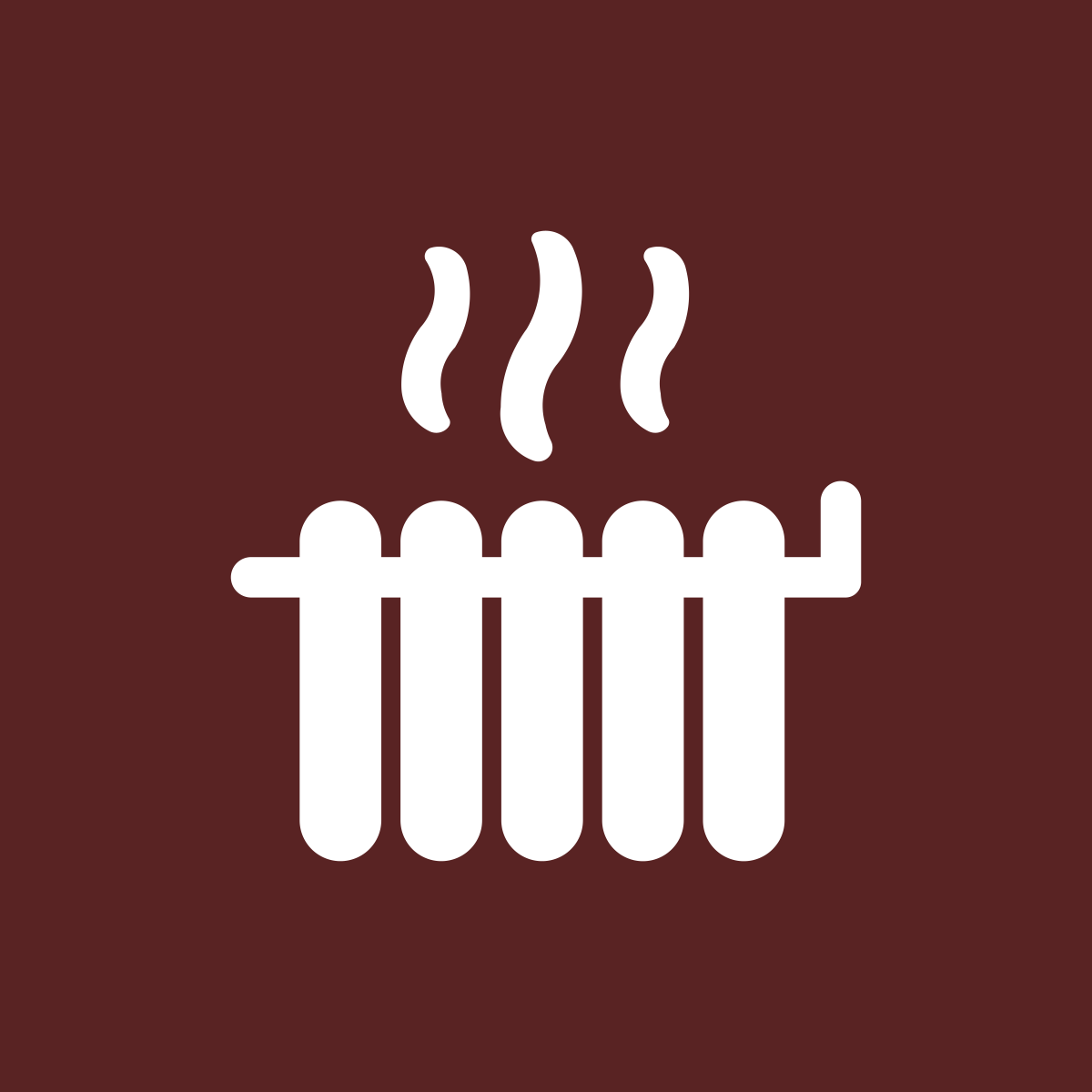 Heating
– 1.5 ton HVAC with electric backup
– Final & outside unit installed by owner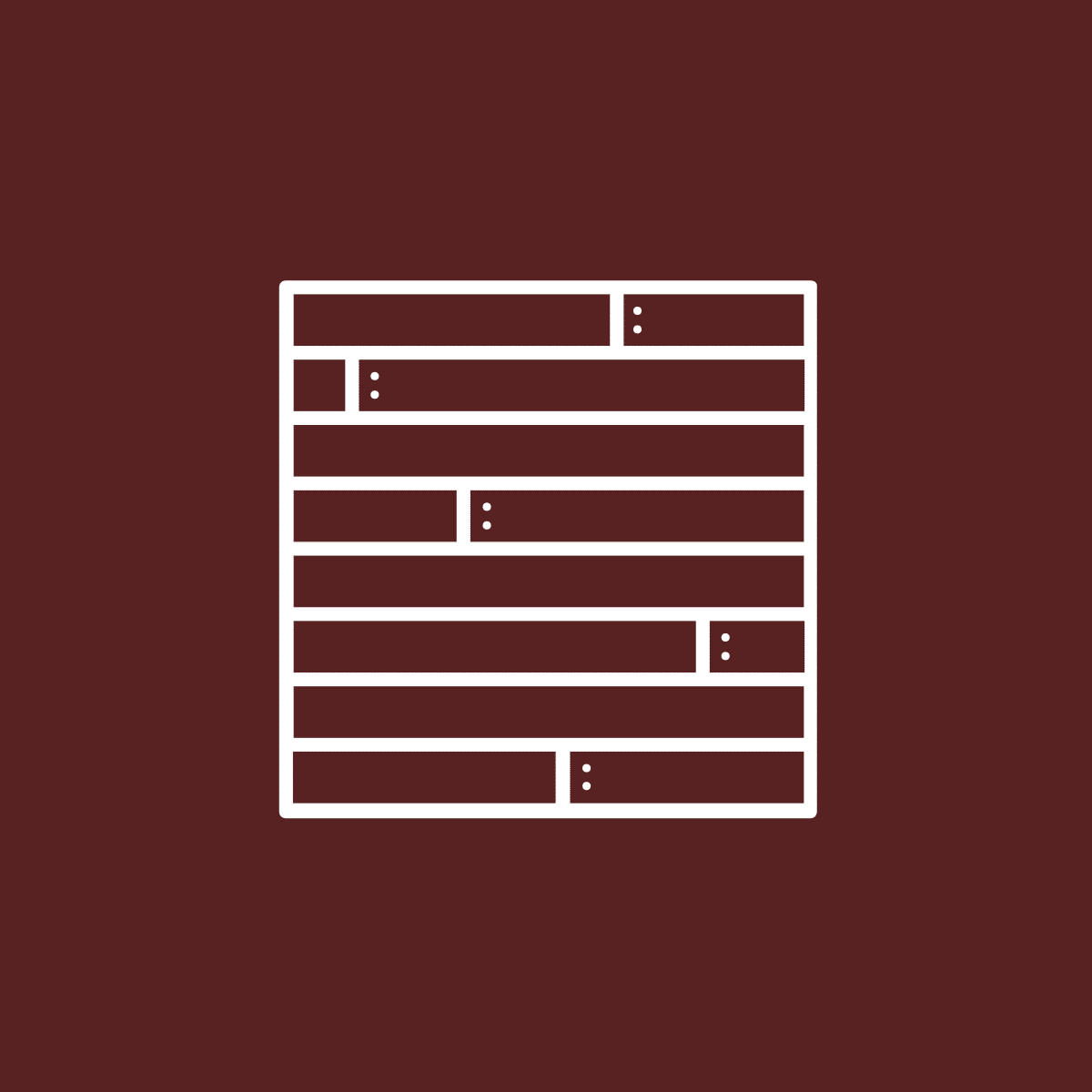 Flooring
– Vinyl snap together floating floor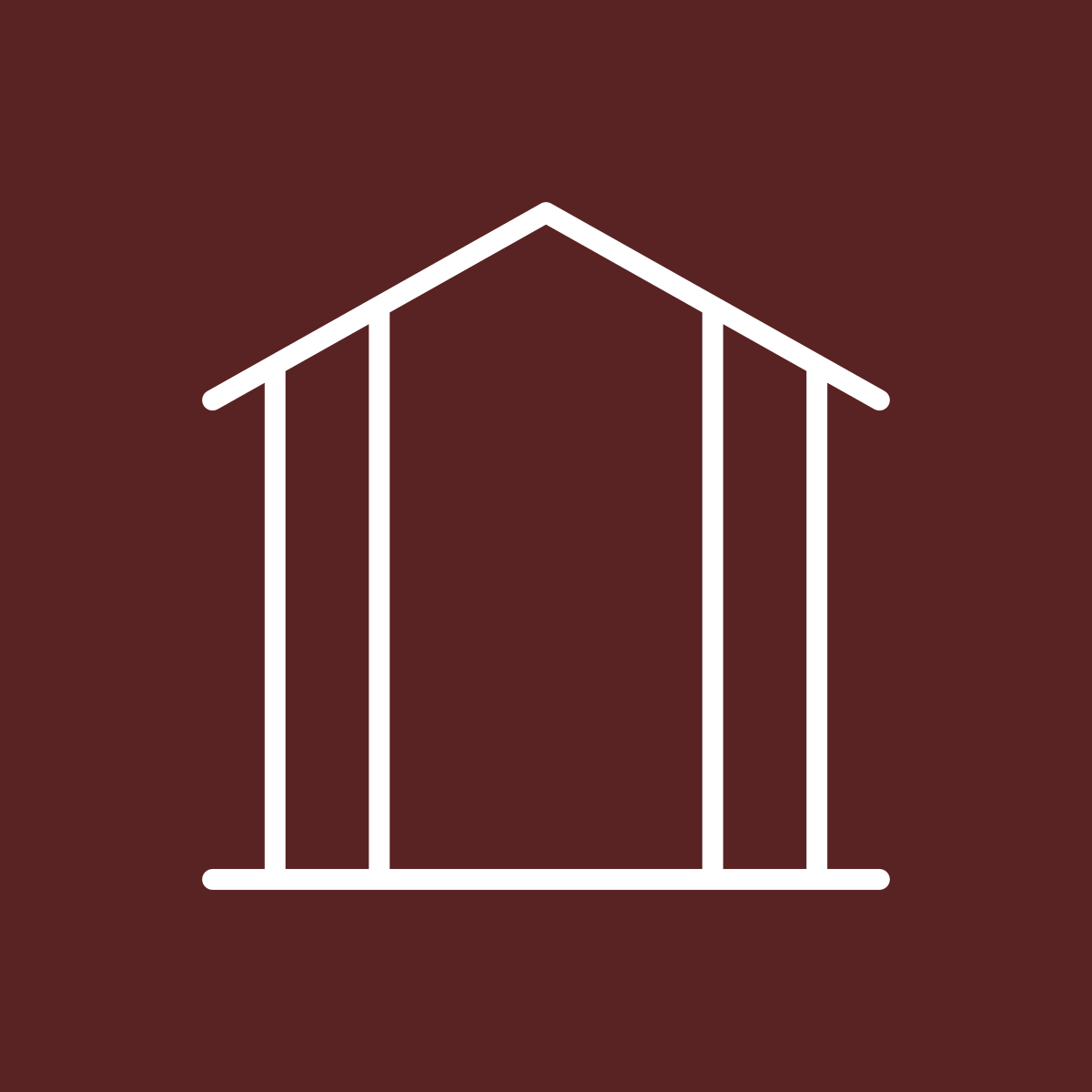 Interior Walls & Ceilings
– Car siding on all walls, ceiling, and trim
– Clear finish on car siding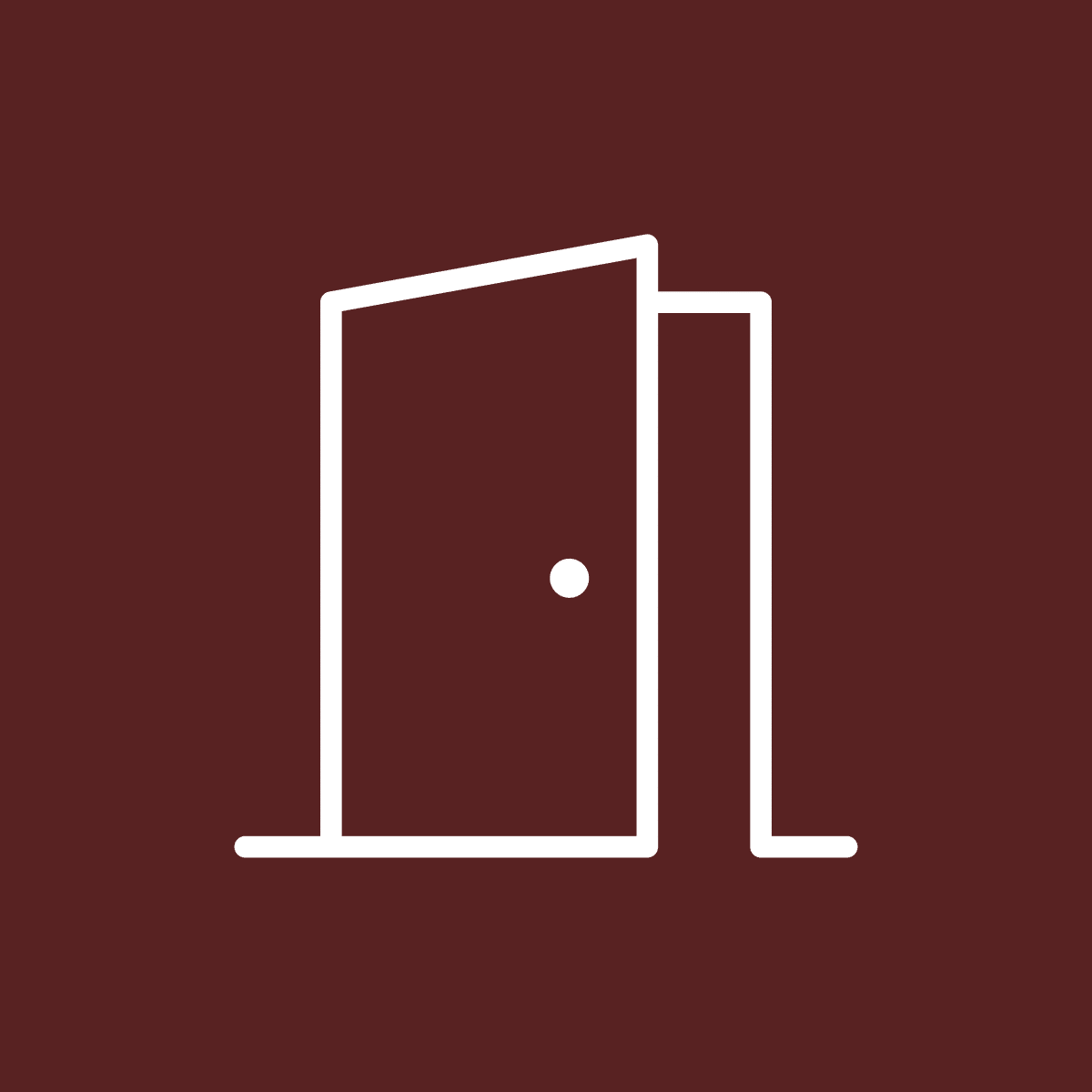 Interior
Trim & Doors
– Clear coat finish
– 3 1/2" baseboard
– 6 panel wood doors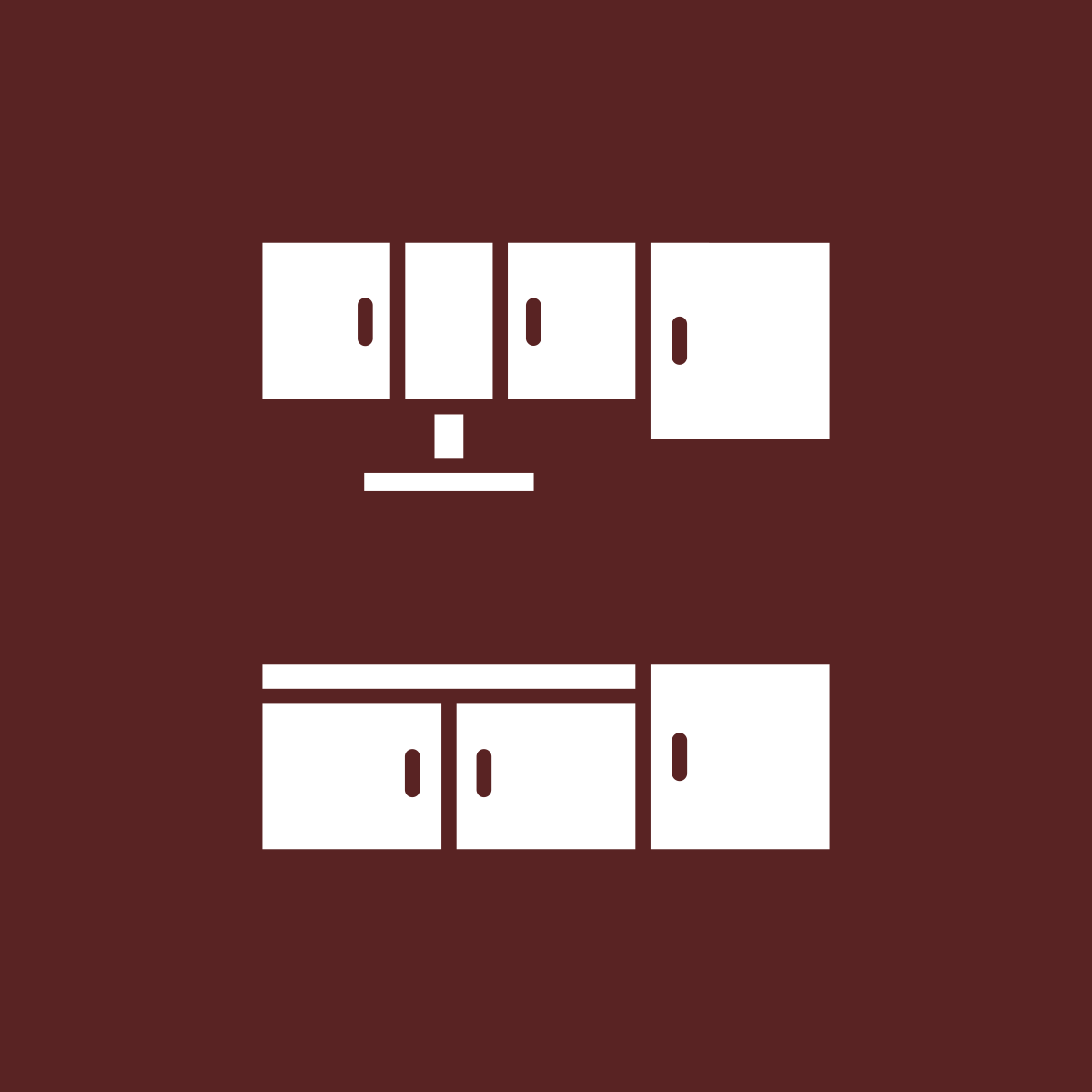 Kitchen & Bath
– Laminate countertop & cabinets as per drawing
– Vanity with cultured marble tops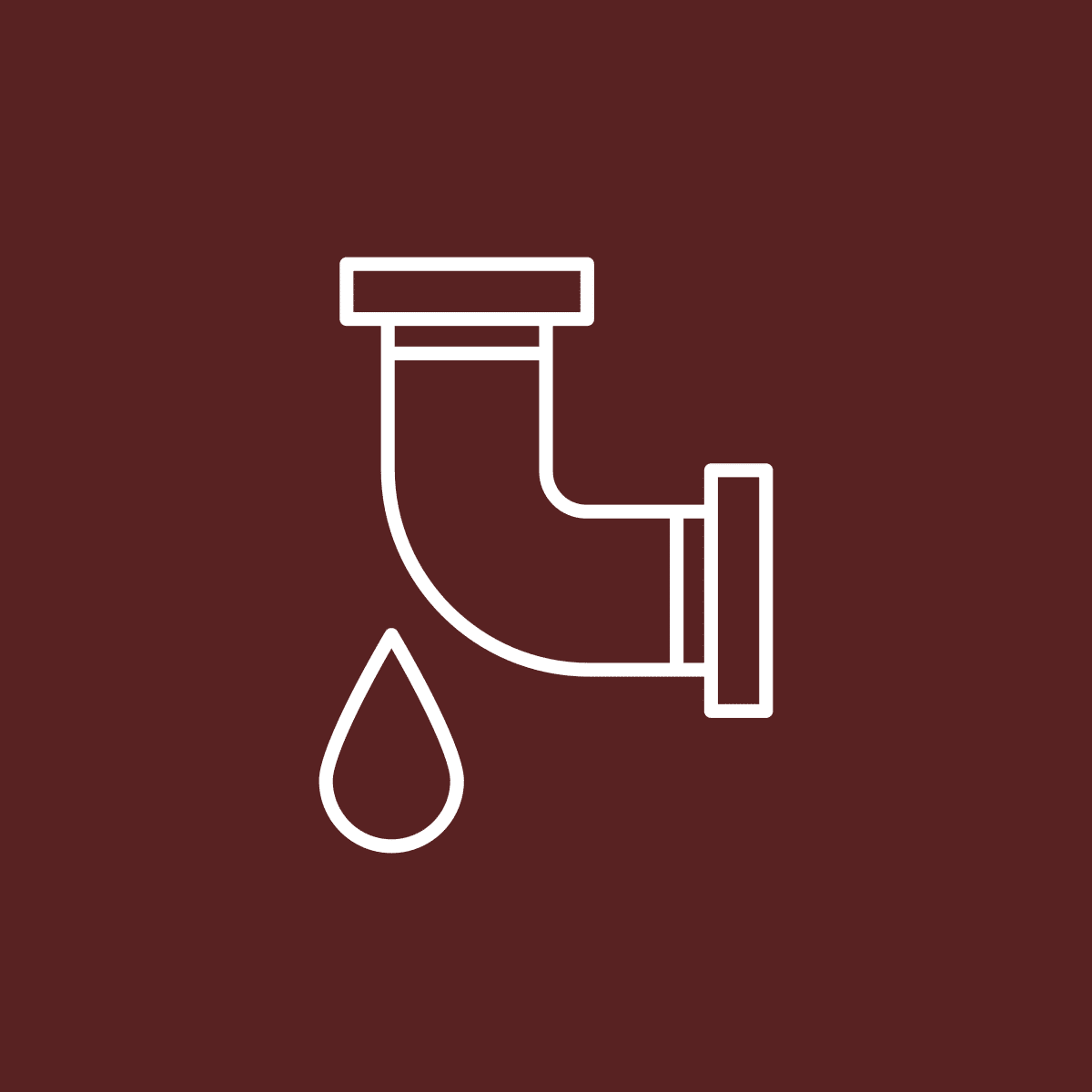 Plumbing
– 4' shower
– Chrome faucets
– 40-gal. electric water heater
– Pressure tank if needed by owner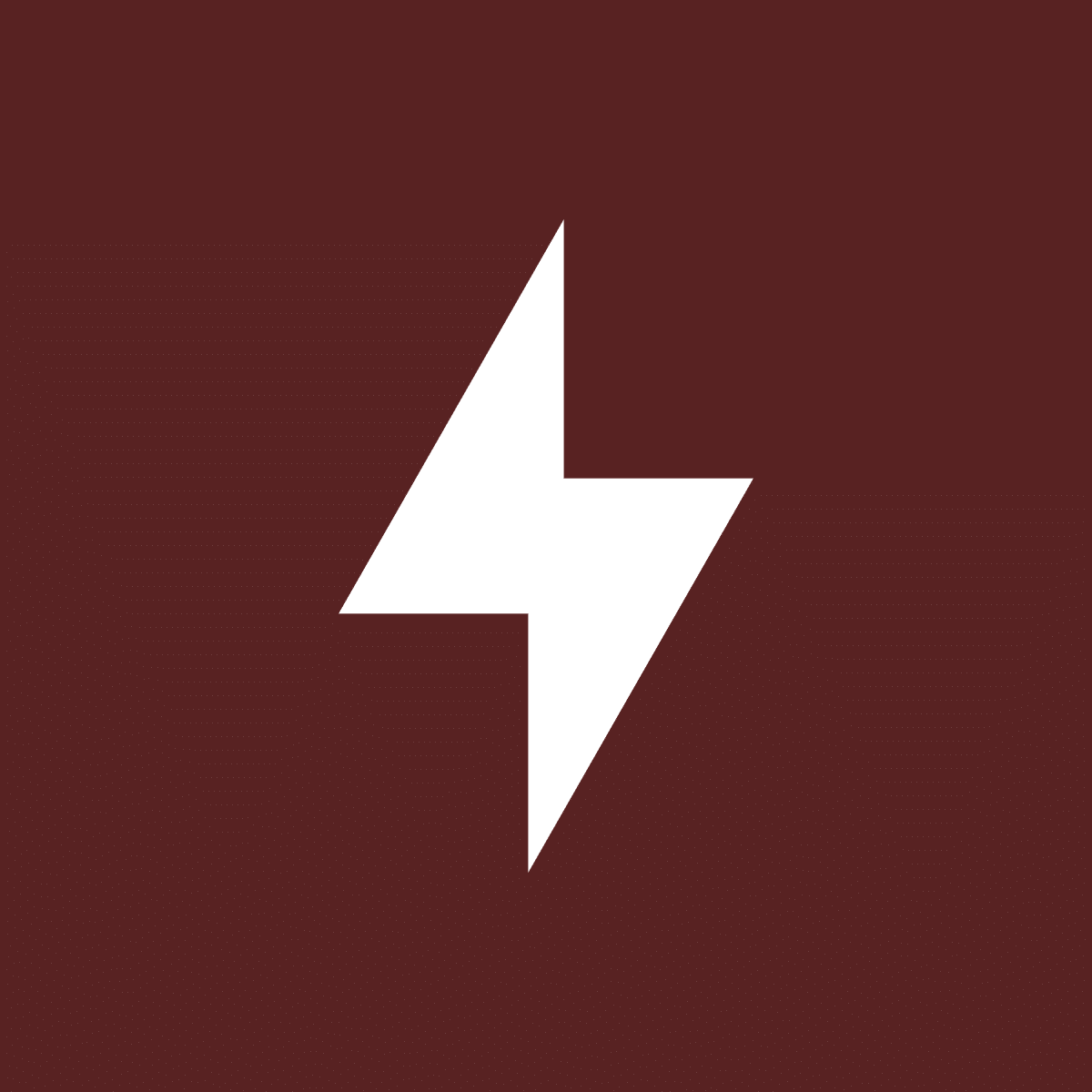 Electrical
– Breaker panel
– Interior outlets
– Recessed LED lights
– Exterior receptacles
– Bathroom fan
– Lights outside of exterior doors
– Ceiling light and fan
Finished Cabin interior Layouts
Each one of our cabin interiors is fully customizable! Here are some common floor plans for some of our different cabins. If you have a layout that you've sketched out, we'd love to see it and work with you to design the cabin of your dreams!
12' x 24' Lofted Cabin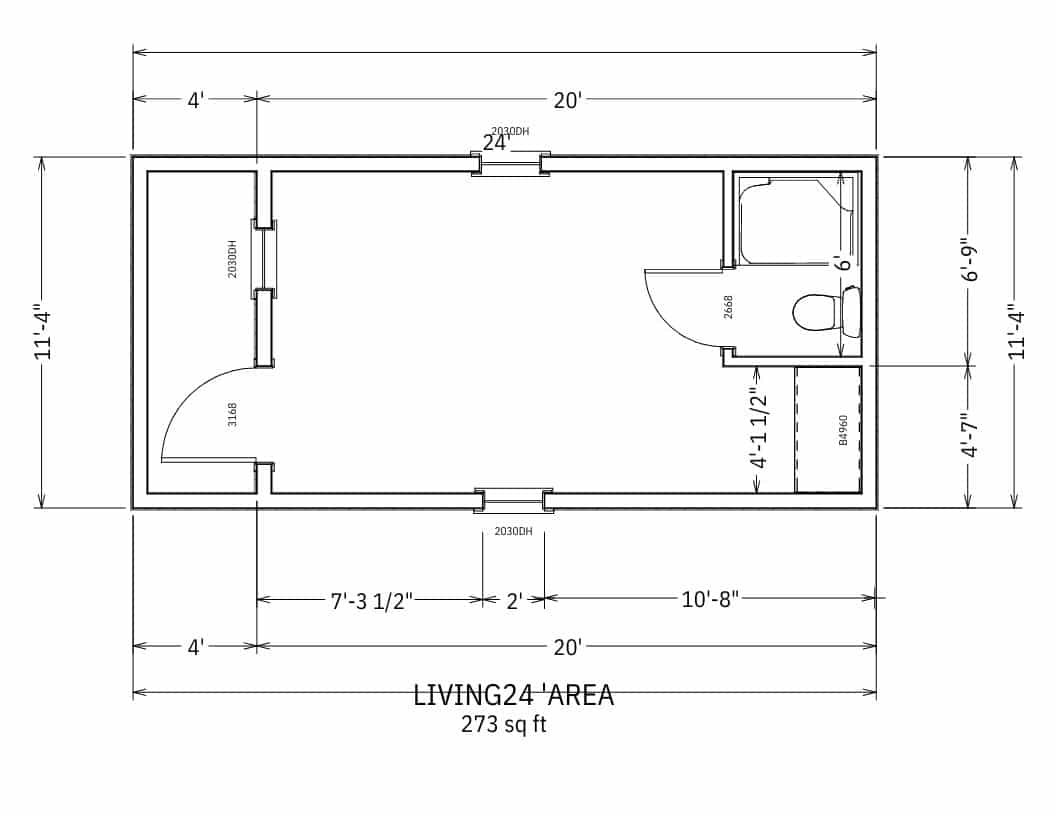 14' x 32' Cabin with Kitchen and Full Bath
This floor plan shows a private bedroom with no porch. There are 3 other floor plan options available for this size.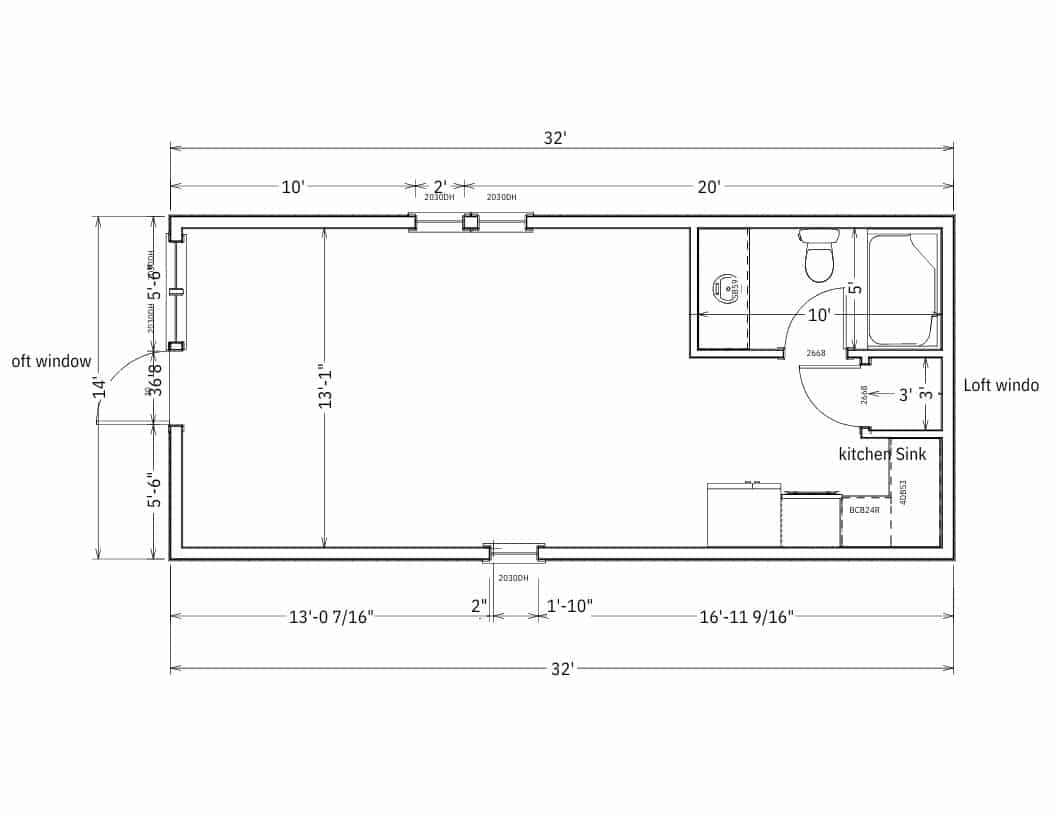 16' x 40' Single Bedroom with Full Bath
3 different floor plans available for this size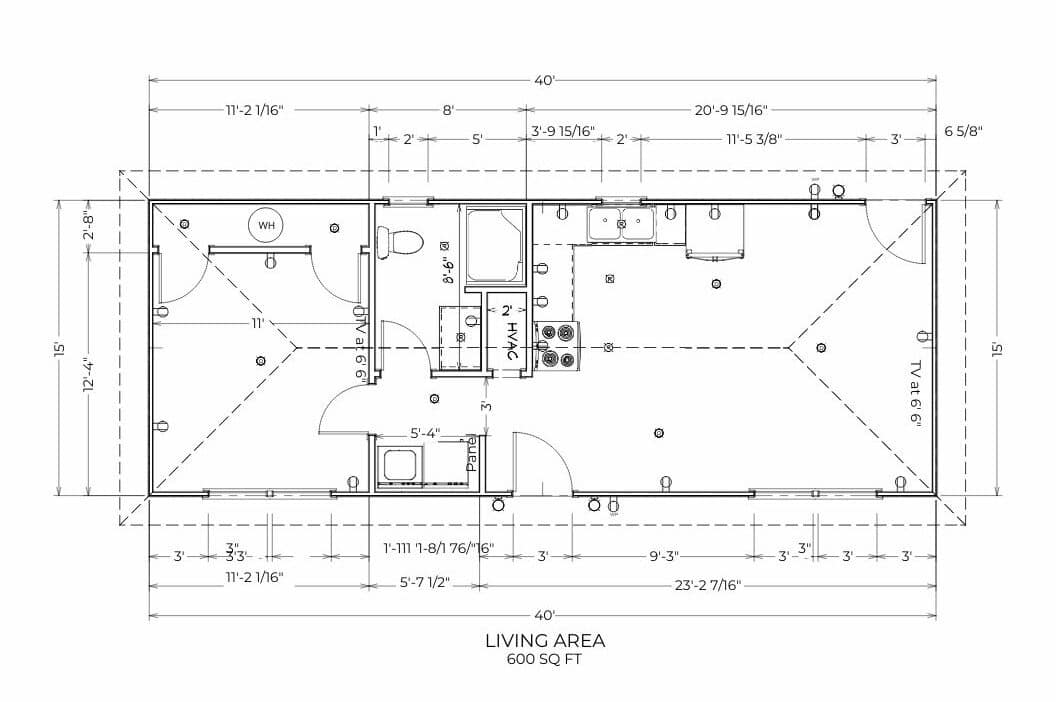 16' x 50' Standard Cabin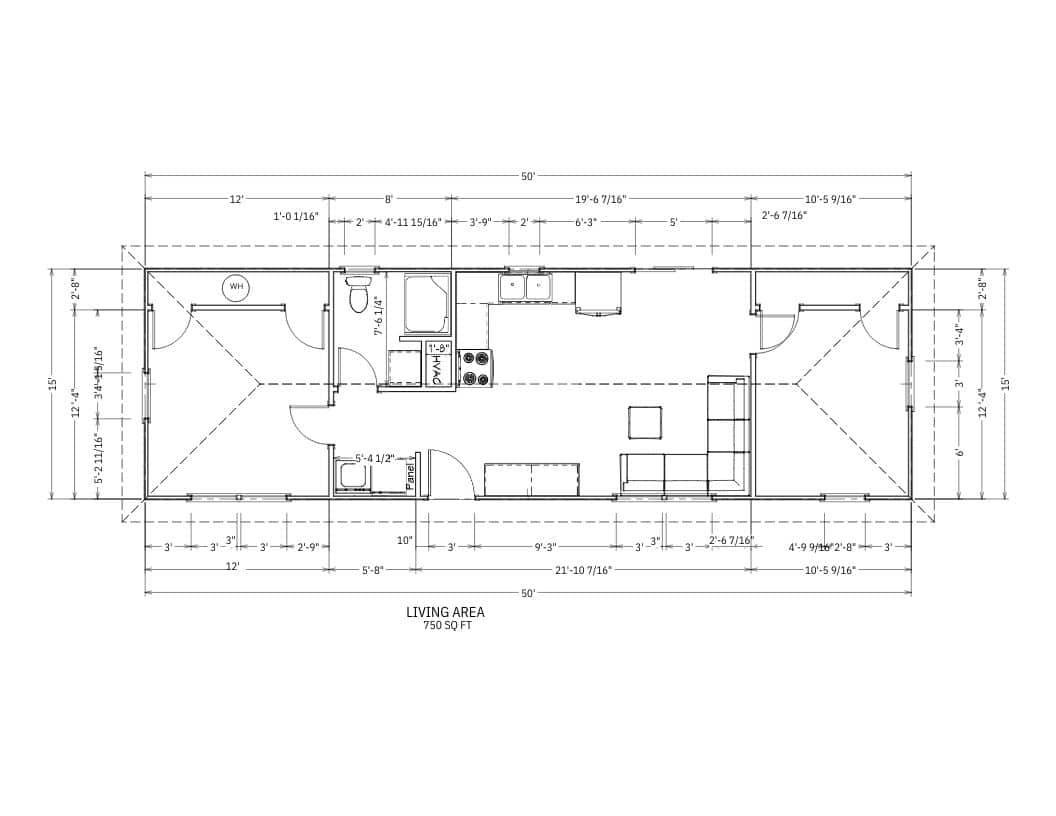 ECONOMY CABIN Interior
Looking to invest in a cabin, but need an option that won't break the bank? That's where the Economy Cabin comes in! The Economy Cabin differs a bit in some of the features. For example, the kitchen consists of rustic cabinets made from tongue and groove pine boards. The walls and ceiling are made from painted OSB sheeting. There is no HVAC as standard, so that must be supplied by the owner if desired. And lastly, the bathroom is a little smaller, with a corner shower, toilet, and sink.
| | | | |
| --- | --- | --- | --- |
| Size | Cash Price | 36 MO | 60 MO |
| 12×24 | $25,000 | $1,157.41 | $886.52 |
| 12×32 | $30,00 | $1,388.89 | $1,063.83 |
* $5,000 + 1 Payment
Finished CABIN DELIVERY IN MO
With our custom hauling equipment, we can deliver your cabins and other prefab buildings up to 100 miles from our manufacturing for free and 50 miles of delivery services we have from our dealers for free. We'd love to help you create the perfect small prefab cabin for your needs. To get started, just give us a call or request a free quote. Let's get you the cabin you need!

WHY DO FOLKS BUY finished CAbins?

Why should you invest in a finished cabin? Our finished cabins provide you with comforts that our shell cabins can't offer you and the really great thing is that you don't have to do a bit of the work! Choose a finished cabin from Backyard & Beyond and immediately start on the exciting things like decorating and stocking your new cabin. Start enjoying your cabin sooner with a pre-finished one!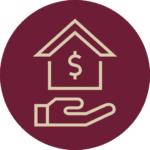 Our finished cabins give you a more economical option when compared to hiring a contractor to do an onsite build. Because of our experience and efficient building process, we can construct a cabin in no time!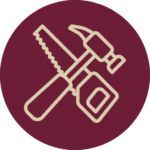 Just because we save you money doesn't mean that we cut corners and give you low-quality structures. We take pride in building top-quality and long-lasting cabins for our customers to enjoy for years to come.

FINANCING OPTIONS
Everyone should be able to afford quality; this is why we offer the Rent-to-Own option on our cabins, garages, sheds, animal structures, and greenhouses.