Finished Cabins
Missouri Pre Built Cabin Interior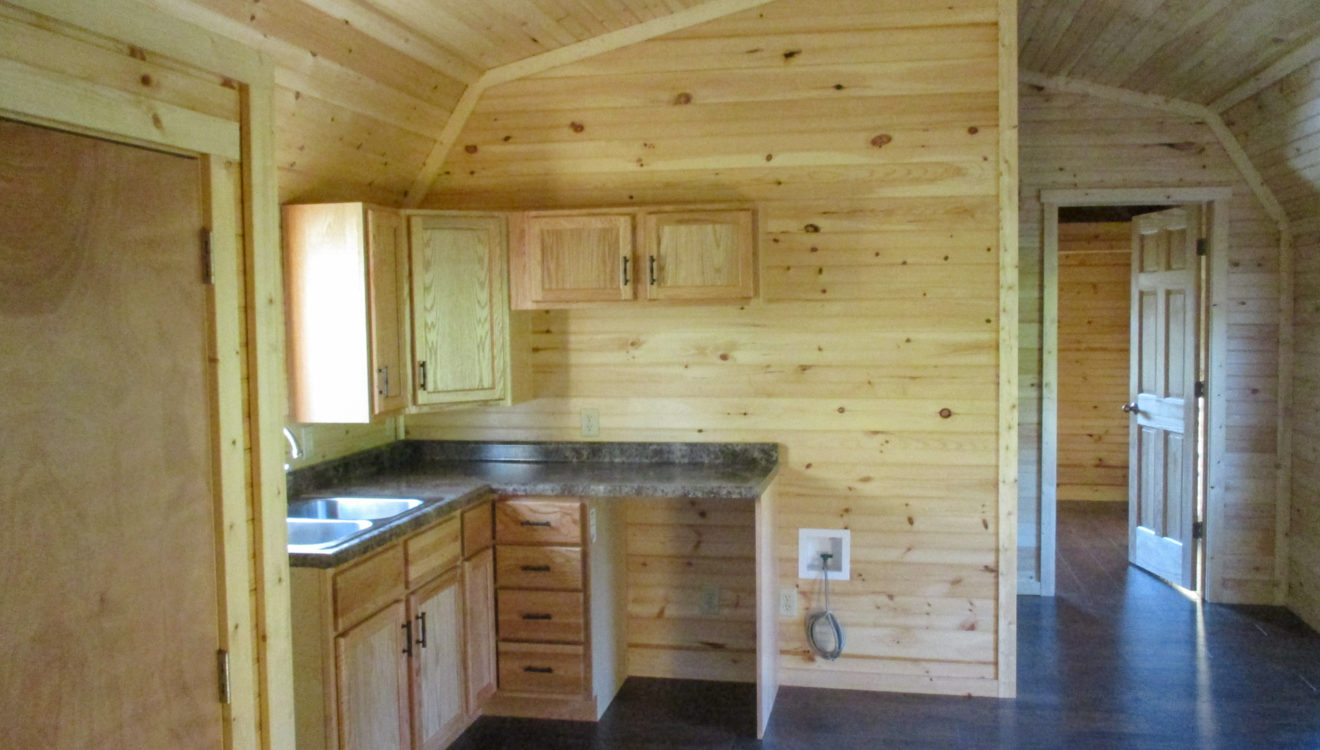 Take a Look Inside
Imagine walking into your beautiful rustic pre-built cabin. The walls and cabinets are made from knotty pine. Hanging on the walls are sliding barn doors that provide entry into the bedroom and closets.
There is a fully functional kitchen complete with granite counters, refrigerator hookup, and sink.
You look up and see the loft with ample space for sleeping, which is accessible by climbing a ladder. There is a window in the loft for light and to gaze out on a foggy morning.
You walk into a full-size bathroom with a sink, vanity, toilet, and shower. It could be used as a get-away cabin, tiny home, guest house, or even an office. Design your cabin today by using our 3D Builder.
Shell vs. Finished Cabin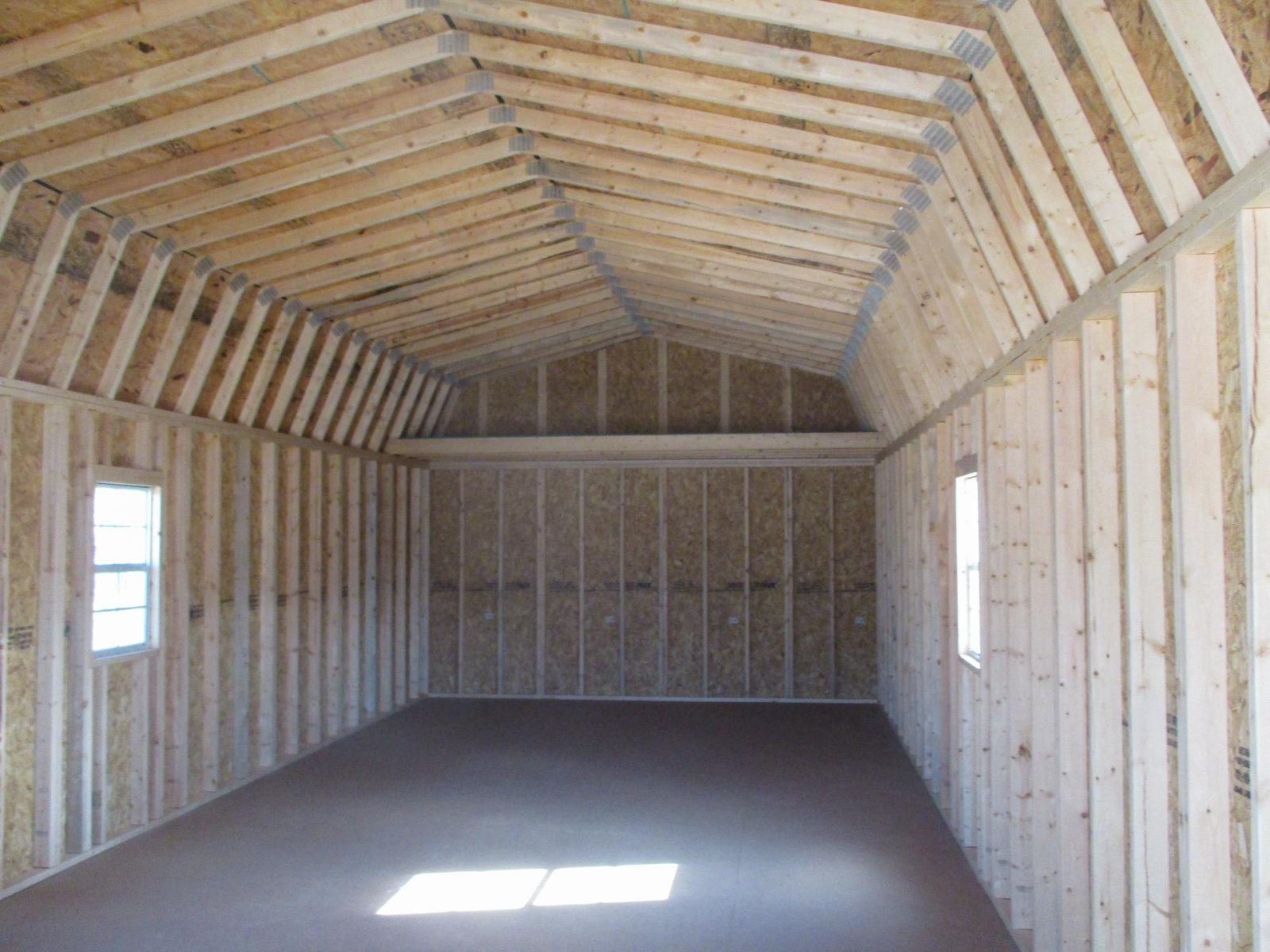 Shell Cabin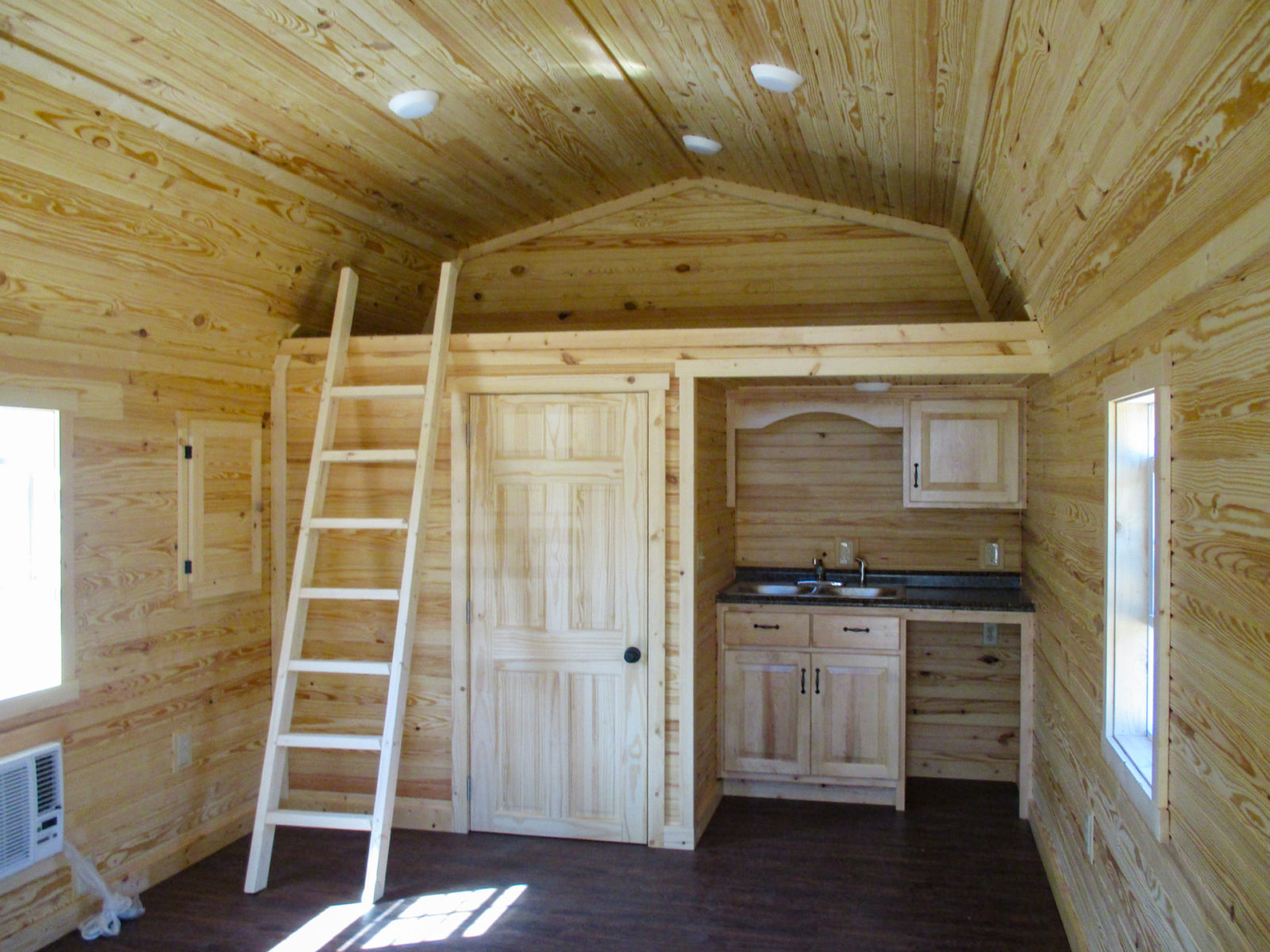 Finished Cabin
How will you use your finished pre built cabin?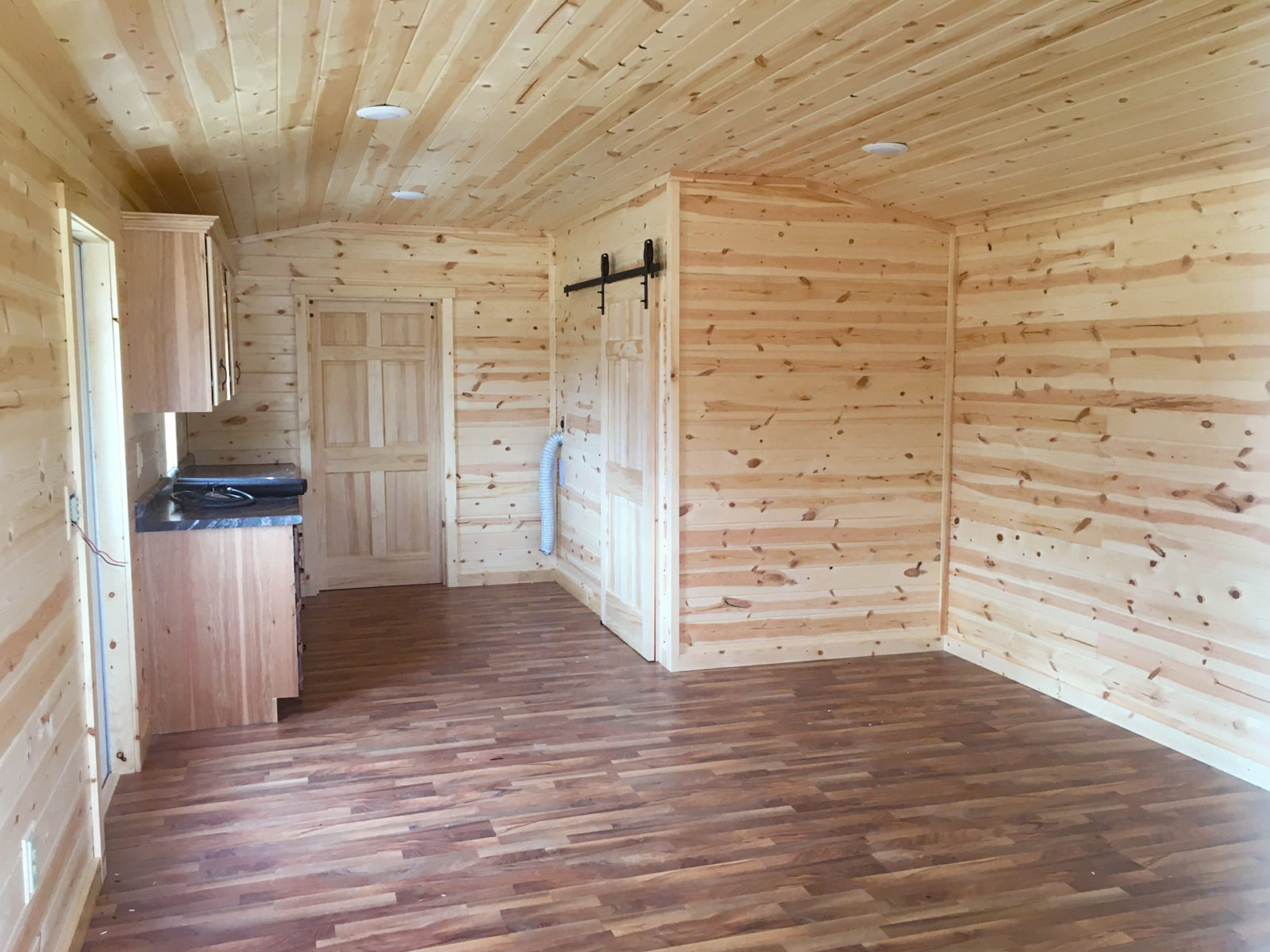 Tiny Home
Workshop
Office
Retreat Cabin
Hunting Cabin
Guest House
Apartment
Custom Cabin Interiors
Choose from one of our four models: Standard, Deluxe, or Lofted Cabins.
Then we discuss what you would like to see in your finished cabin.

We are passionate about designing and finishing cabins' interiors. Let's sit down and discuss what you want and bring it to fruition. Below are sample floor plans that will give you some ideas.

We will build you a finished pre built cabin (upto 12×32) and deliver it to your property up to 50 miles from our dealers.
Floor Plans of Finished Cabins
Photo Gallery of Finished Cabin Interiors
All Finished Building Includes
Electric
Plumbing
Water heater
Full bath
Heat & Air
Wood tongue and groove siding on walls and ceiling
Vinyl Flooring
Kitchen
Free delivery
Free setup
Download Our Brochure For Finished Pre Built Cabin Estimated Prices

FINANCING OPTIONS
Everyone should be able to afford quality; this is why we offer the Rent-to-Own option on our cabins, garages, and sheds.