Why Should You Buy A Tiny House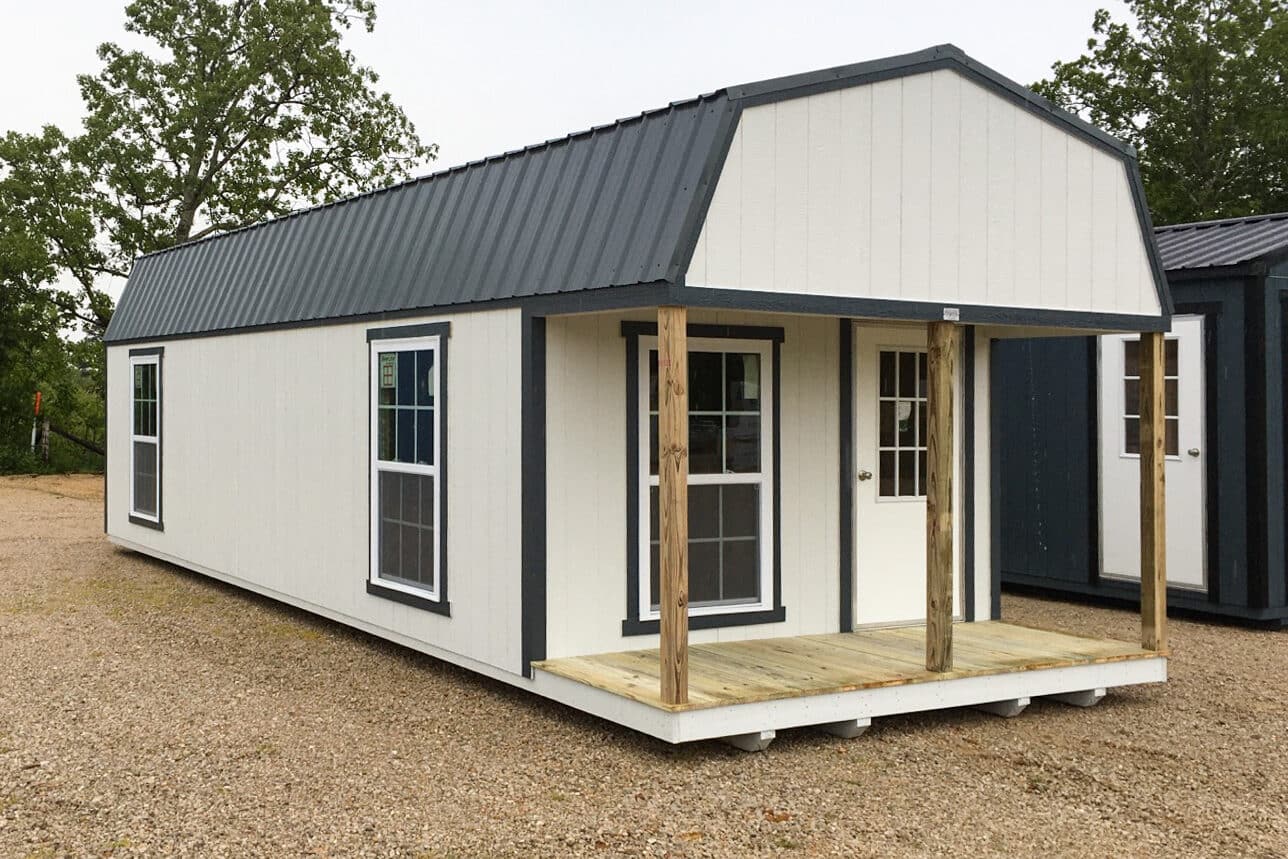 Your interest has been drawn by the beauty of a tiny house cabin for a reason. American interest in tiny homes and cabin life has never been higher than it is now in 2022. You might count yourself among those who closely monitor the stock market. You could also crave the freedom to appreciate genuine experiences rather than acquiring "stuff" and always maxing out your credit cards. It is unquestionably true that tiny house living has defied all preconceived notions. You are about to work with a special financial and design opportunity, regardless of whether you want a tiny cabin to live in permanently, as a hunting hideaway, or as an additional living/workspace.
How Much Is A Tiny House?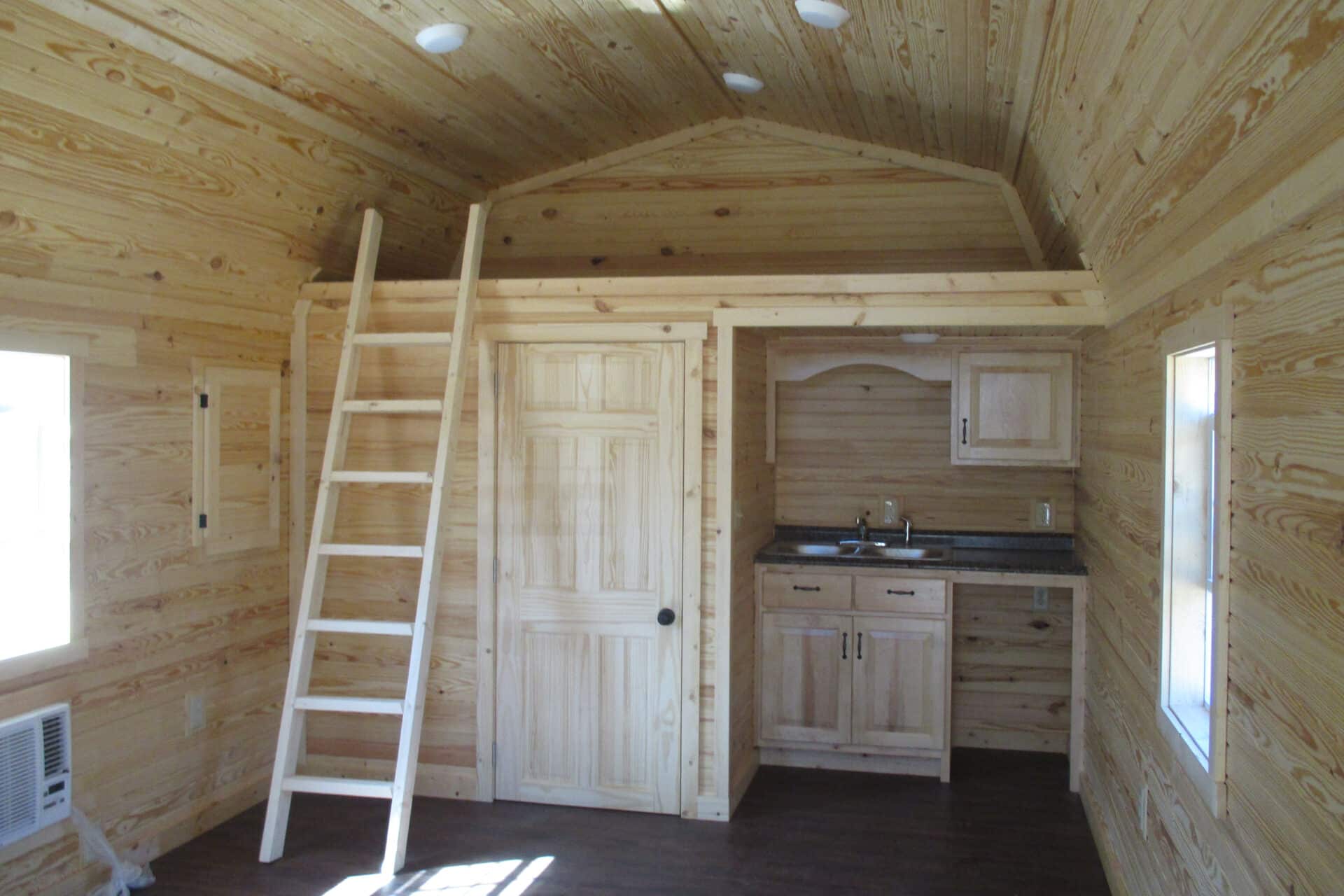 The average cost of a tiny house is a reasonable $5,650 – $64,000, although they can cost as little as $5,000 or up to $150,000, depending on the amenities you choose to include. It's typically cheaper to build a tiny cabin than to buy one prebuilt, but don't get too caught up in the savings.
Building your own tiny house could save you money, but buying a prebuilt tiny house will save you time and headaches. It will take a lot of time for you to build a shed by yourself. Think about the time it would take you to learn skills you would need to know in order to put a tiny cabin together. Then you would have to go get all the building materials, paint, and install your own foundation. The point is, building your own tiny cabin is a huge project and shouldn't be taken lightly. If you think that's too much work and you value your time. You can buy a prebuilt tiny house made by professionals and save you having a construction site in your backyard for however long it takes to build your cabin.
How Long Does Tiny House Last?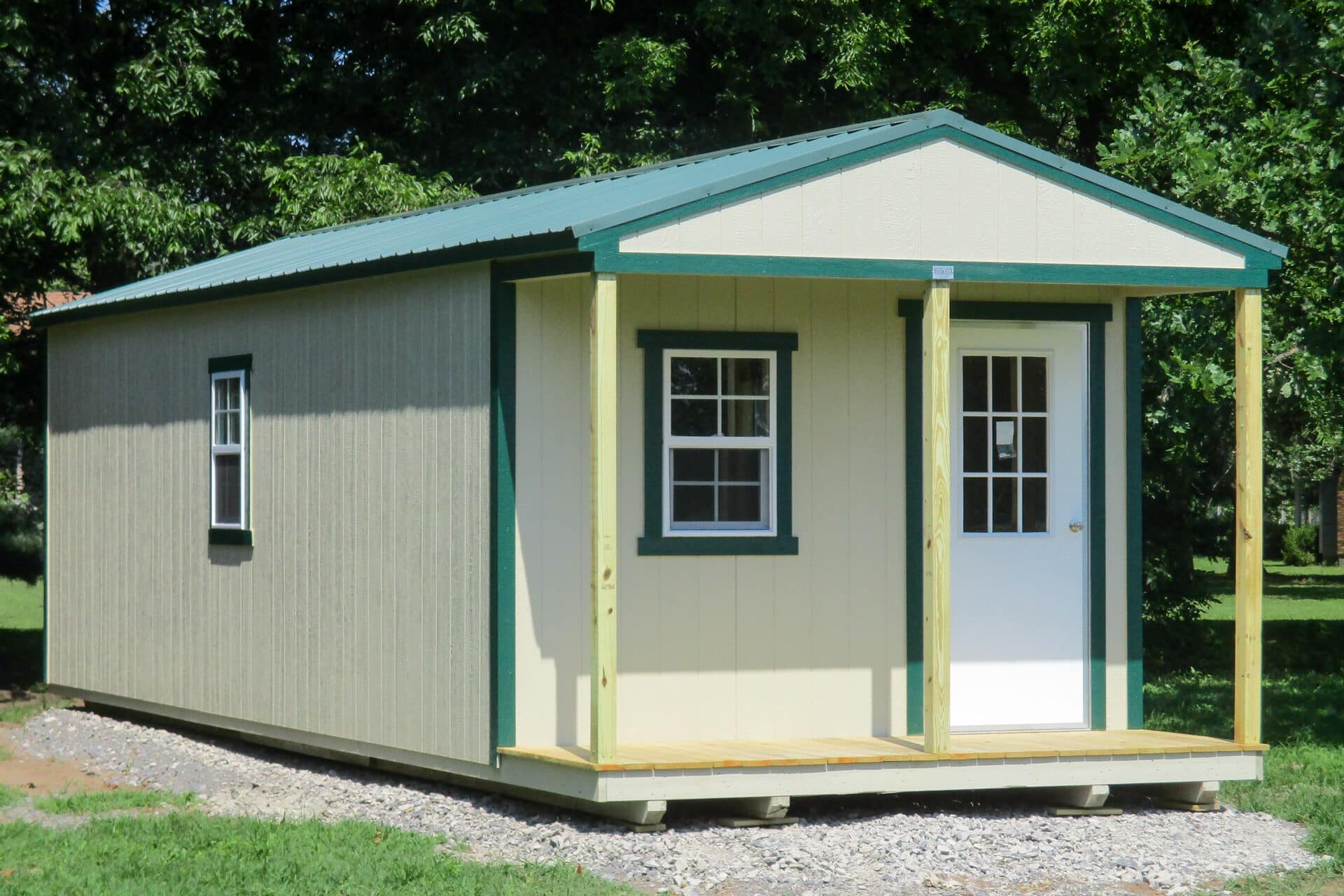 Tiny homes can last between 7-10 years, depending on materials and regular maintenance. However, Park Model units last longer and are aesthetically similar to traditional homes with full range of structural, mechanical, and technical builds.
Which US States Allow Tiny Houses?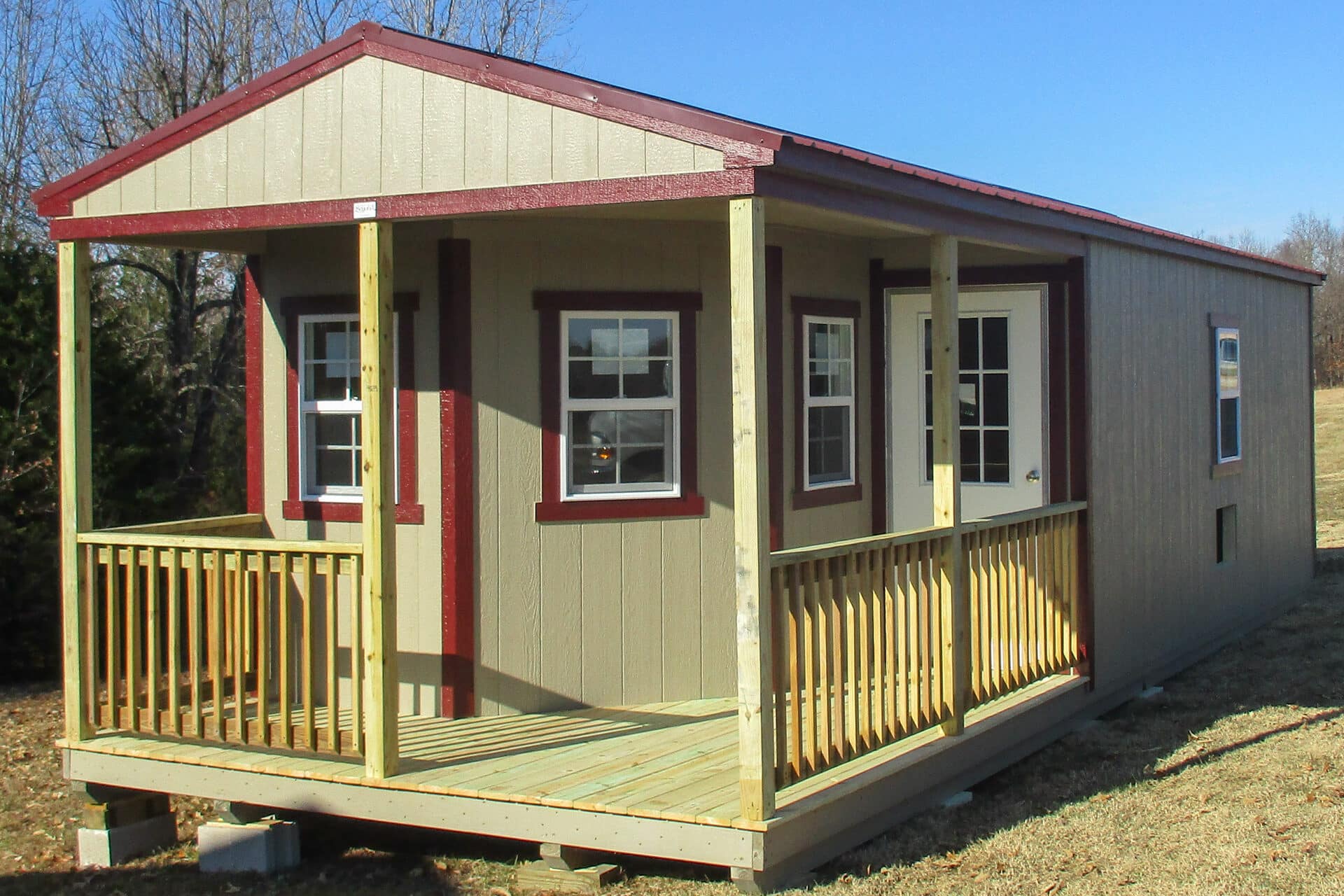 States that are in the process of making tiny houses on wheels legal include – Maine, Minnesota, Missouri, Florida, Texas, Colorado, Oregon, Washington, and North Carolina.
If you are looking for a tiny cabin for sale in Missouri, then you should check out our cabins page, where you can find different styles and sizes of prebuilt tiny houses.
What is the advantage of a tiny house over a RV?
One often-overlooked advantage tiny homes have over RV's is that they tend to be better insulated. You can also build your tiny home to accommodate the climate you live in, while RV's aren't usually designed for cold weather and wintry climates. But the real joy in a tiny home is in the customization.
Is it better to live in a tiny house or an RV?
Depending on your needs and desires, there are a number of advantages of a tiny house vs. an RV. Let's take a look…
Better Insulated Against Weather
Tiny houses tend to be better insulated against the weather than RVs are.
In a tiny cabin, one can afford to have much heavier insulation because you're unlikely to be driving the tiny cabin as regularly as you would with an RV. Walls, ceilings, and floors can be insulated with heavier materials.
Additionally, the construction of a tiny cabin is different from that of an RV (often much more like standard house construction), making it easier to heavily insulate a tiny house.
Made With Heavier, More Durable Materials
Similarly, tiny houses can be constructed with heavier, more durable materials. This includes the materials for constructing the walls, ceilings, and floors.
Again, with a tiny cabin, you don't have to worry as much about weight, so more durable materials can be used. This allows a tiny house to have a sturdier construction overall. For those that ARE designed to be moved more regularly, the custom approach to tiny cabin construction allows for the choice of a heavier-duty frame/axles… enabling the heavier weight to be properly supported/carried.
This, of course, is offset to some degree depending on how frequently you intend to move the tiny house.
Usually Completely Customizable
Tiny houses, unless purchased pre-made, are entirely customizable to your specifications.
RVs are usually purchased already manufactured. With the exception of upgrades and renovations (or customizations offered by some manufacturers like Newmar), RVs are less customizable than a tiny cabin would be. Even camper vans that are self-built on a van chassis from scratch are somewhat less customizable than a tiny cabin because they have a ready-made structure.
Tiny houses can be made according to your own plans, as long as they fit properly onto the trailer being used as their "foundation".
More Like a House
Generally speaking, a tiny house is more like a sticks & bricks house than an RV is.
Tiny cabins are built with a structure more similar to that of a sticks & bricks house, only smaller.
RVs are built with the intention that they'll be driven and moved around regularly, rolling down the highway and over rough terrain in campgrounds and other locations. They're less like a house by design and built to perform as a mobile unit.
Get a Quote!
We hope you enjoyed reading about the Tiny House. The Tiny House is a very popular building for keeping your vehicle safe. Start by requesting a free quote for your Tiny cabin home. It starts with a click, then you will fill out the form and some contact information, and that's all it takes.
Design Your Tiny House Now
Want to add a very personal touch to your Tiny House? Design your own garage with our 3D Builder. You are going to love designing your own custom garage. Now you will be able to customize your garage by choosing a style, finding the perfect size, adding doors, windows, and exterior material options, colors, flooring, and interior of your garage with a few clicks on our 3D Builder.
Locate the Nearest Dealer to You
Find a Cabin dealer near you by just clicking on the button below and putting in your address information. We can bring your storage space to your door with our trusted 25 and more dealers.
If you have more questions regarding the Tiny House or anything else on our website, please feel free to contact us. You can contact us at 276-445-4366.

FINANCING OPTIONS
Everyone should be able to afford quality; this is why we offer the Rent-to-Own option on our cabins, garages, sheds, animal structures, and greenhouses.