Small Storage Sheds: Why You Should Consider One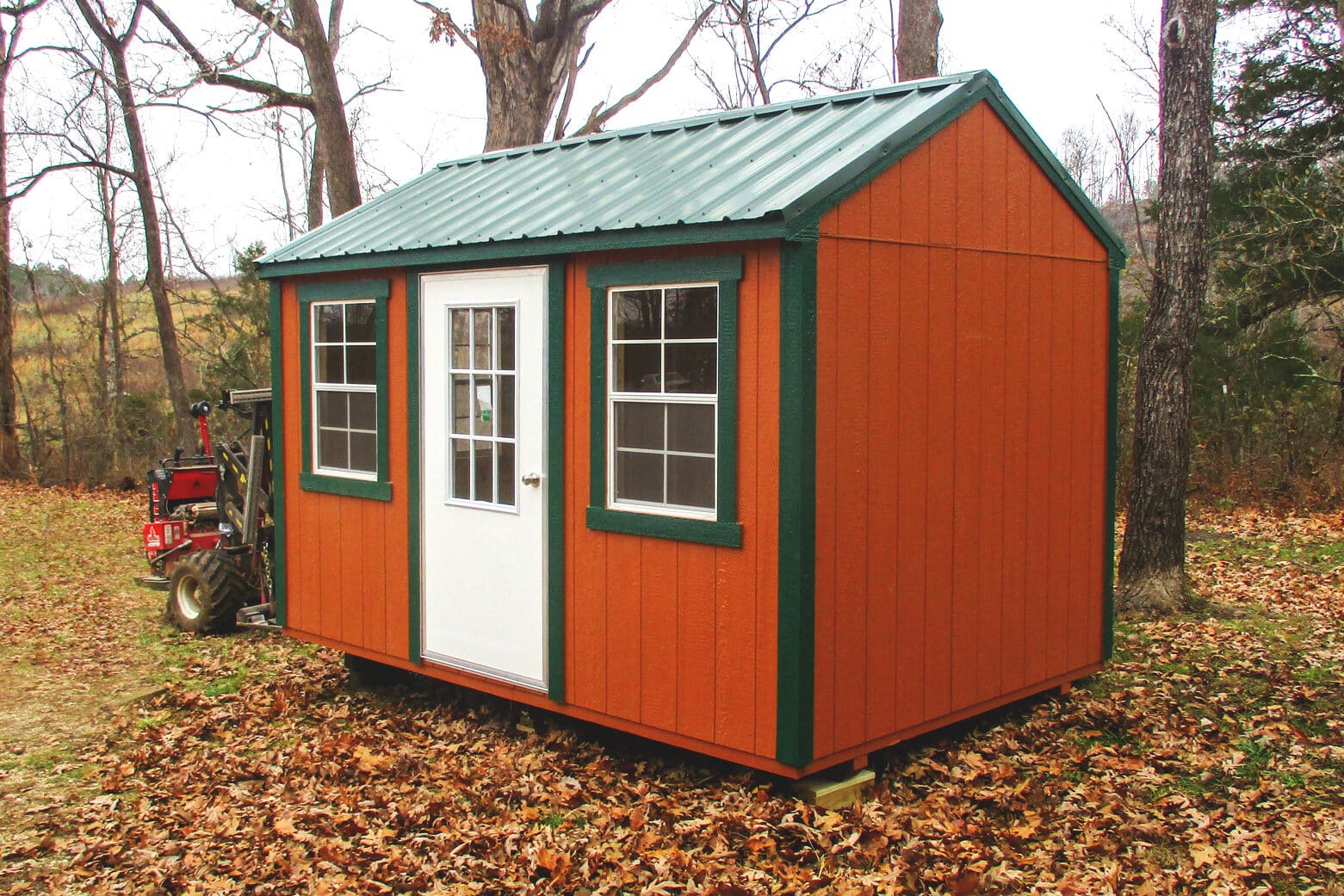 "Why a small shed?" This is the first question to ask yourself when purchasing a small storage building. Prior to getting small storage shed, you should understand why you choose this size. One of the best answers to that question could be you probably don't want to spend a lot of money on a large shed, or you just don't need any larger space.
Whatever the case may be, a small storage shed is an excellent investment for storing smaller goods while still leaving plenty of space in your garden.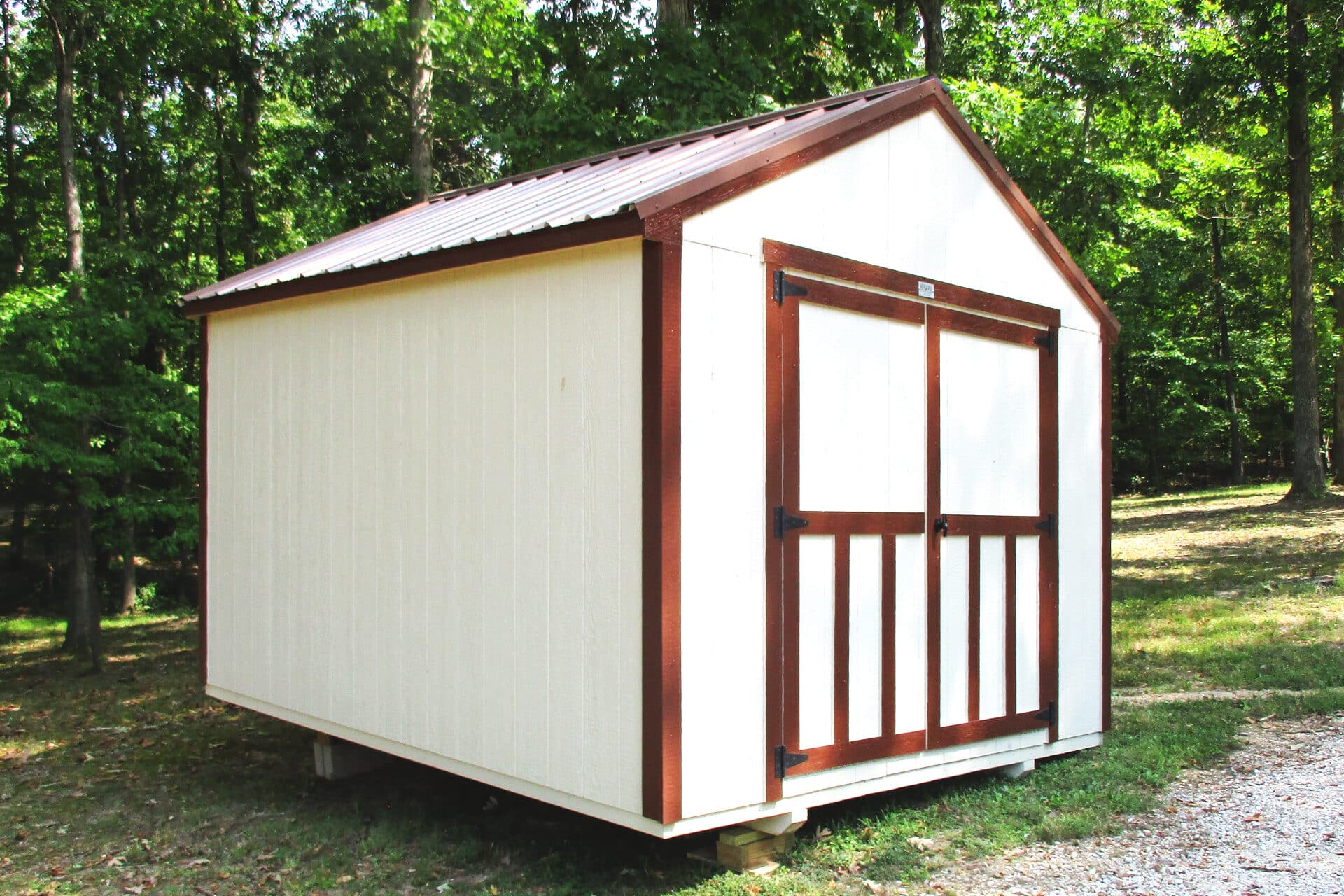 What Exactly is a Small Storage Shed?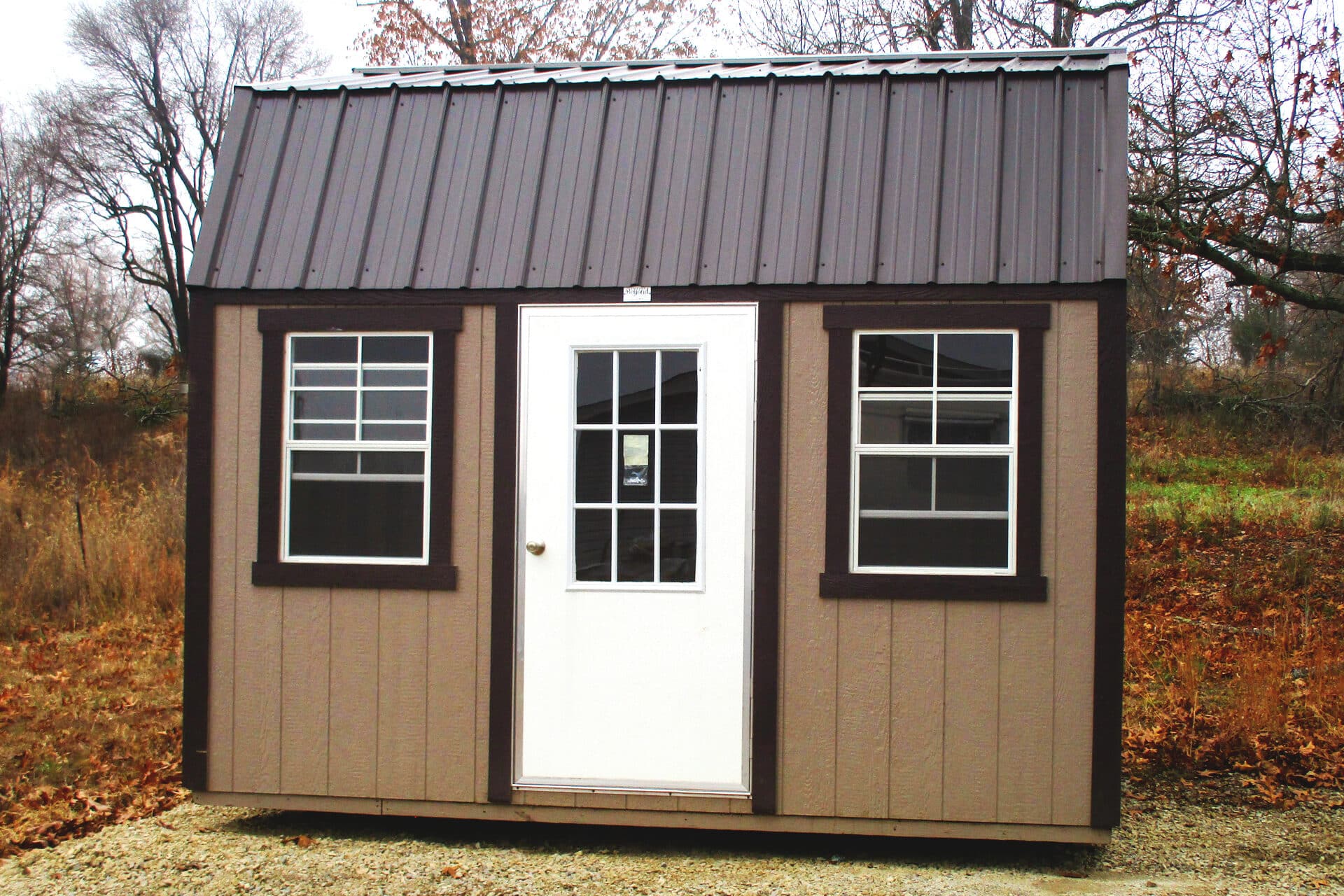 The question of building a small storage shed may be resolved by personal preference. However, there are two sorts of small storage sheds that are most commonly used: those with an 8-inch width and those with a 10-inch width.
The small storage sheds with an 8' width are the smallest available in most companies' inventory. This small storage shed width has a variety of configurations that will provide you with the precise space you want. The 8' wide shed is available in several various sizes, ranging from 8×8 to 8×18.
In terms of size, the 10' small storage shed is the second-smallest storage shed you'll discover on the market. This shed provides a small more area than the 8' wide shed and a greater variety of sizes than the 8' wide shed. The sizes available for the 10' compact storage sheds range from 10×10 to 10×28 feet in length and width.
Is A Small Storage Shed Better Than a Large One?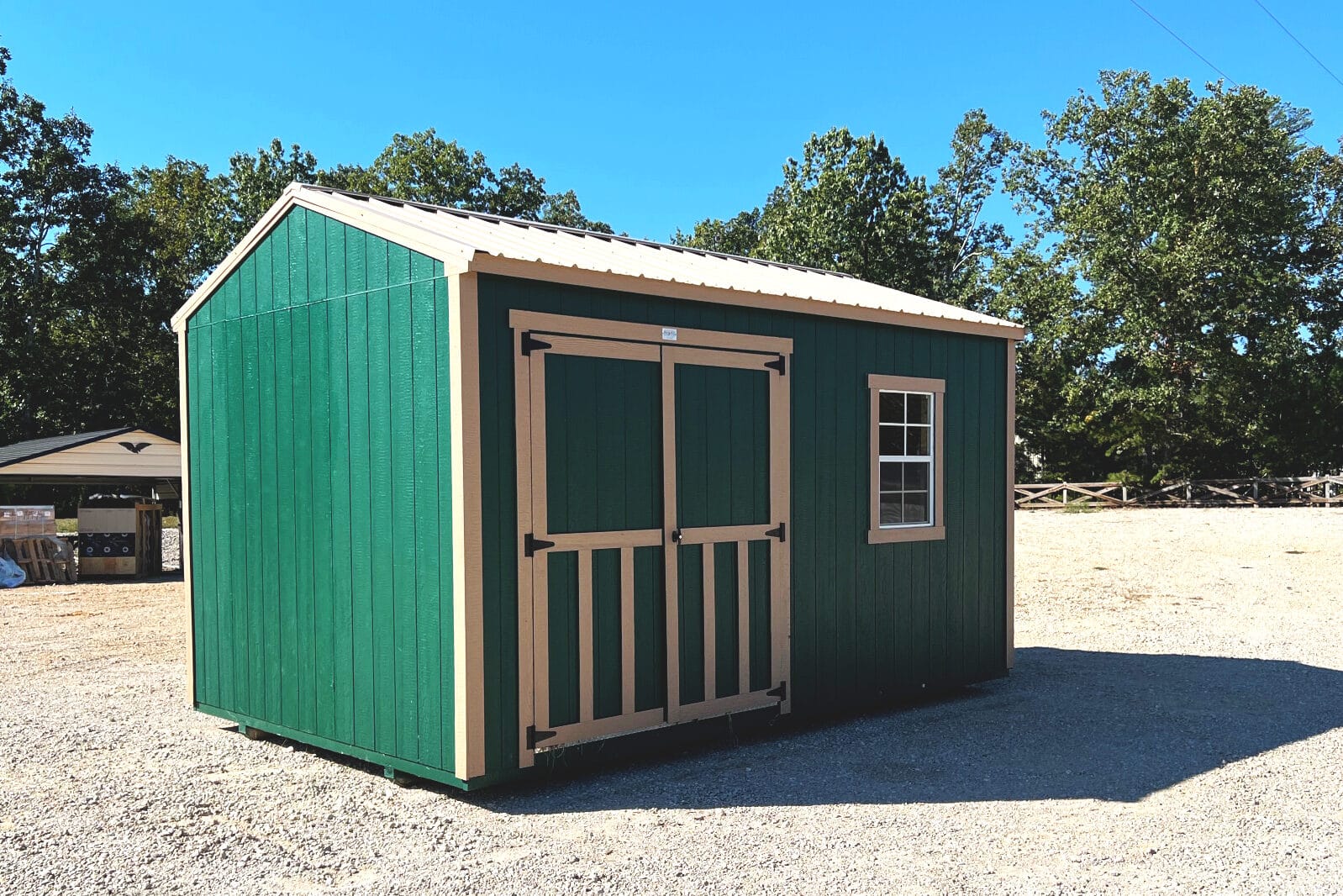 Each shed size has its own set of advantages and disadvantages; nevertheless, having a smaller storage shed in your yard is preferable to having a bigger one in your house. The answer is simple: a small storage shed can be readily installed in your backyard area; however, a larger storage shed will have a more difficult time and may even be illegal to build in your yard due to space restrictions.
Pricing will also change between the two options. It goes without saying that the larger shed will cost you more money; thus, if you are seeking a budget shed for your essential needs, a small storage shed is exactly what you need.
How to Choose a Small Storage Shed For Your Needs?
Here are some things to consider:
1. Design of a Storage Shed
If you intend to keep your shed for more than a couple of decades, you should be pleased with its appearance. Here are two of our most popular styles, both of which are available in all of the standard sizes:
Lofted Barn – This barn form has the benefit of more overhead storage space, which is ideal for individuals who have a lot of possessions. Furthermore, this well-liked shed is available at a reasonable price.
Utility Shed – These structures are the iconic, most popular shed style that so many people like. The fact that these shelters are affordable does not detract from their distinctive appearance.
2. Material For A Storage Shed
The most important component in determining the longevity of your shed is the material you choose. No matter if you're still using your shed decades from now or whether it's being thrown away three years later of purchase, the material used to construct your shed may make or break its long-term usefulness.
The following are the most common shed materials available on the market today:
LP SmartSide – This design and offer because it is the greatest. Our LP SmartSide sheds require small to no upkeep and are equipped with metal roof as a default feature. An average LP SmartSide storage shed has a life expectancy of 25 to 30 years
Wood – Wooden sheds are slightly less expensive than SmartSidel sheds, but they require more frequent upkeep. Furthermore, because they are more susceptible to rot than LP SmartSide, they are unable to match the longevity of SmartSide.
Metal – Metal sheds from big-box retailers are extremely inexpensive, but they serve as a reminder that you get what you pay for. Metal sheds are not secure, and because they are generally so inexpensive, they rust away within a year or two after being built. There is no rivalry between vinyl shelters and metal sheds.
3. Color of the Storage Shed
There are a variety of shed colors to pick from, which are simply aesthetic in nature. Some homeowners choose to match the color of their shed to the color of their house siding as closely as possible, while others prefer to go big with a complementary color that contrasts with the house siding.
Tan, clay, and white are some of the common colors for small storage sheds.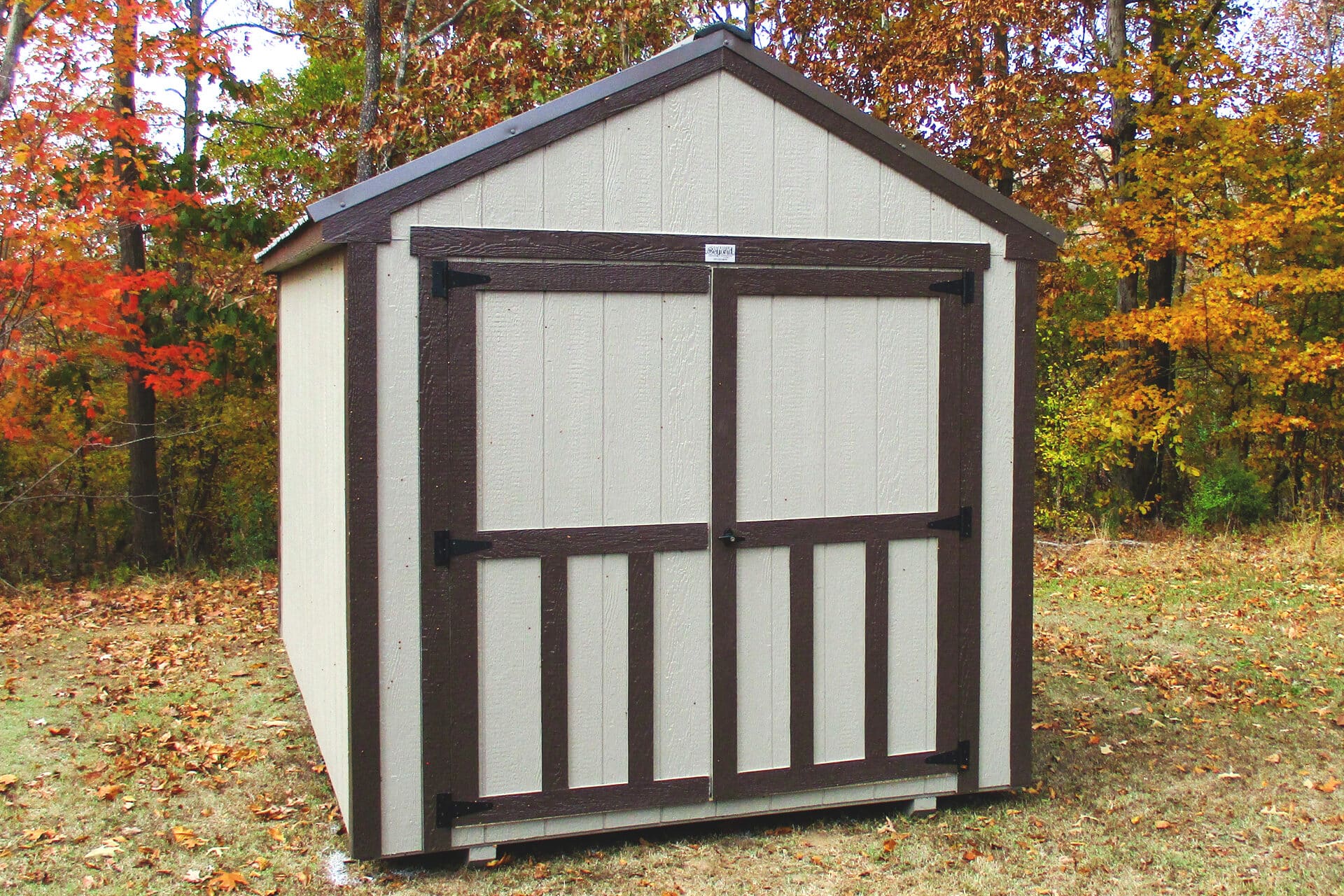 Models of Small Storage Sheds
Once you've determined the appropriate size for your small storage shed, it's time to choose a design that complements it. The following are some of the most popular small storage shed designs.
1. Utility Sheds
The Utility Sheds are for sale from The Backyard & Beyond. The Utility Sheds are the
the smallest storage shed style from The Backyard and Beyond and comes in 3 different
styles; LP SmartSide, metal, and wood. The Utility Shed could easily be used for all
sorts of storage needs, whether you need a place to set up a workshop or to store
something as large as a U.T.V, these utility buildings are what you're looking for.
2. Side Utility Sheds
This storage shed's doors are on the side. It gives more room for double doors. Our Side
Utility Sheds are the perfect place for you to store all of your lawn care equipment and
tools. This storage shed includes windows that will bring natural light to improve the
quality and comfort of the storage shed and can provide light to the shed in the morning.
But most importantly, it will keep your things safe and dry.
3. Lofted Barn
You should consider the Lofted Shed if you want to find a solution to your storage space problem while also incorporating a sleek modern design into your house.
It is possible that choosing the style of your next small storage shed will be a more difficult decision than choosing the size; if you are having difficulty deciding, you can seek advice from a family member or friend; alternatively, you can contact any good storage maker to assist you in finding the mall storage shed that you are looking for.
4. Side Lofted Barn
The Side Lofted Barn storage shed door is at the end and doesn't come standard with
windows. Windows can be added if you need them. These storage buildings not only
provide you with the standard storage space that comes with any of our sheds, but
we've added a lofted feature that maximizes the overhead storage space.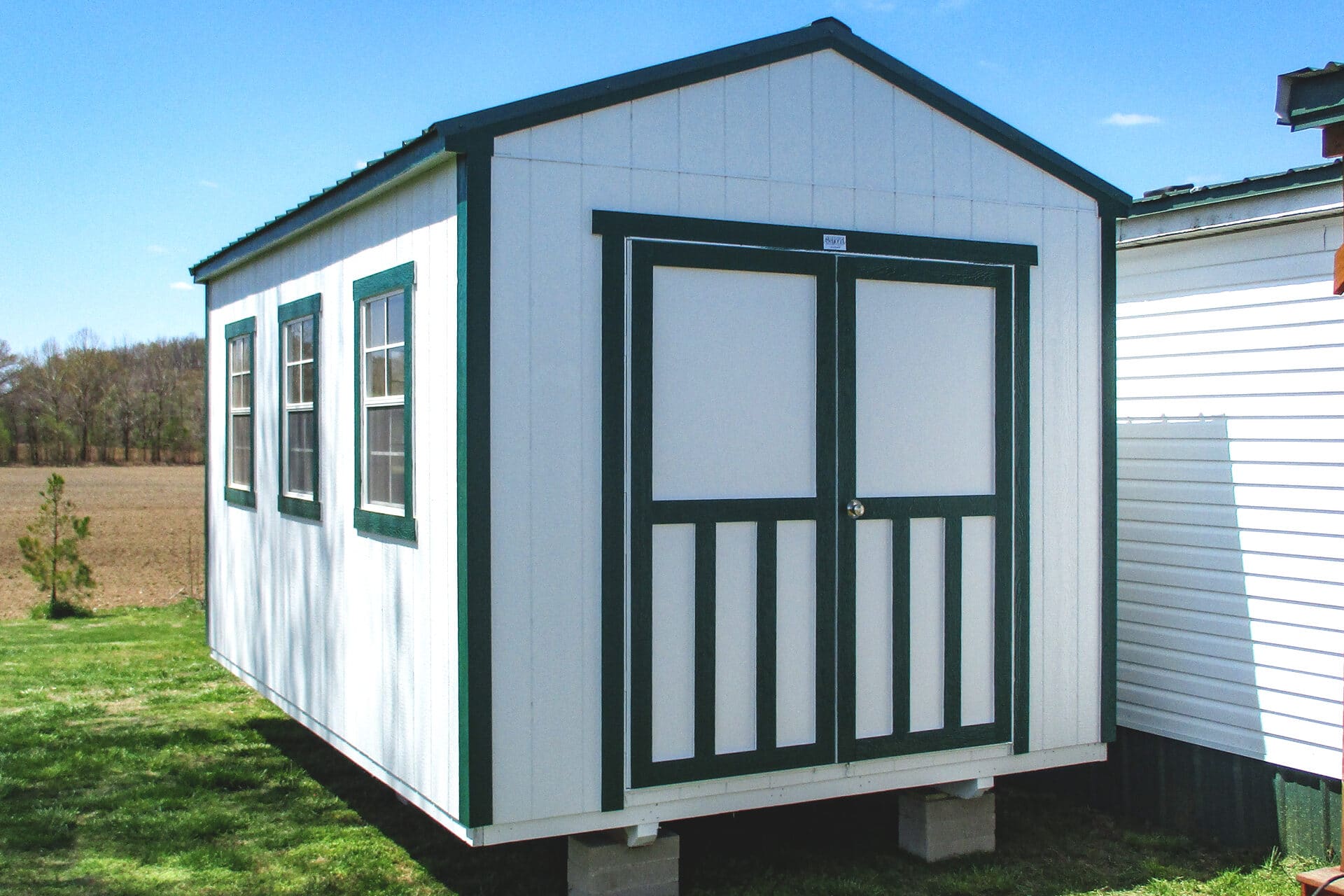 Preparation for Your Small Storage Shed
Meanwhile, as your small storage shed's exterior details come together, let's bring your storage shed home! Below are the preparation steps.
Choose your small storage shed's location and mark it.
Prepare the site by removing any debris, brush, or trees blocking the way of the delivery truck.
Prepare a foundation, such as concrete foundation blocks. * If you prefer, these concrete foundation blocks will be available for direct purchase and installation on the day of delivery.
Sit back and watch your small storage shed strategically and professionally placed in its designated location.
The size of the storage shed is the most significant consideration; thus, it is included first on the list. Whether you're storing heavy-duty lawn and winter equipment or boxes upon boxes of items, the size of your new shed will decide how much you can fit inside of it.
The price of a shed, on the other hand, increases in proportion to its size. Therefore, consumers normally choose a small shed yet large enough to fulfill their demands.

FINANCING OPTIONS
Everyone should be able to afford quality; this is why we offer the Rent-to-Own option on our cabins, garages, sheds, animal structures, and greenhouses.