Carport
Missouri's Metal Carports
You are probably looking for a metal carport that is quality-built and affordable. This is why we have chosen to work with Eagle Carport. They are a trusted brand that is professional and competitively priced.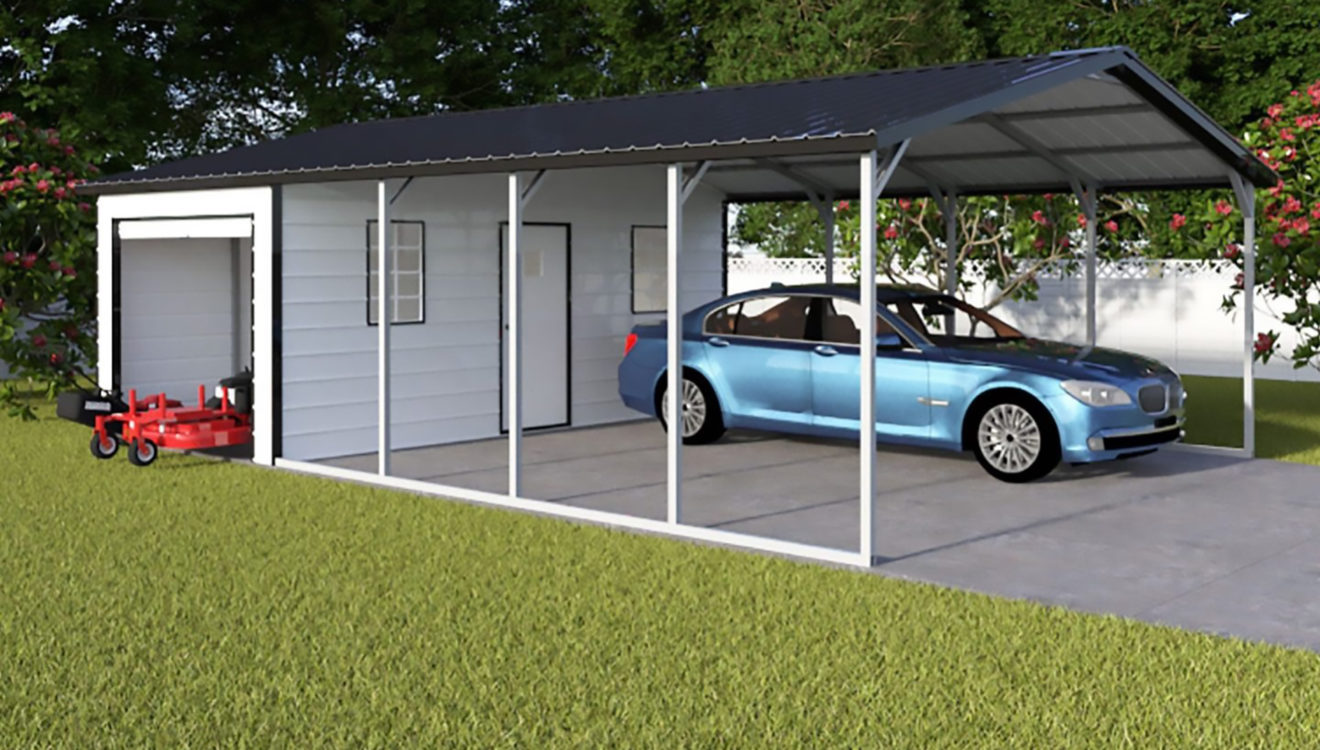 When you come to Backyard and Beyond, we will sit down and discuss what you want. Once you are happy with the designs, we send everything over to Eagle Carport. They will fabricate the carport, and then schedule for delivery.
The metal carports will be constructed onsite. This will all come together very quickly, and professionally.
How will you use your metal carport?
Store Your Car
Store a Boat
Store an ATV/Motorcycles
Shaded BBQ/Picnic
Outdoor Workspace
Pool Pavillion
Regular Style Metal Carports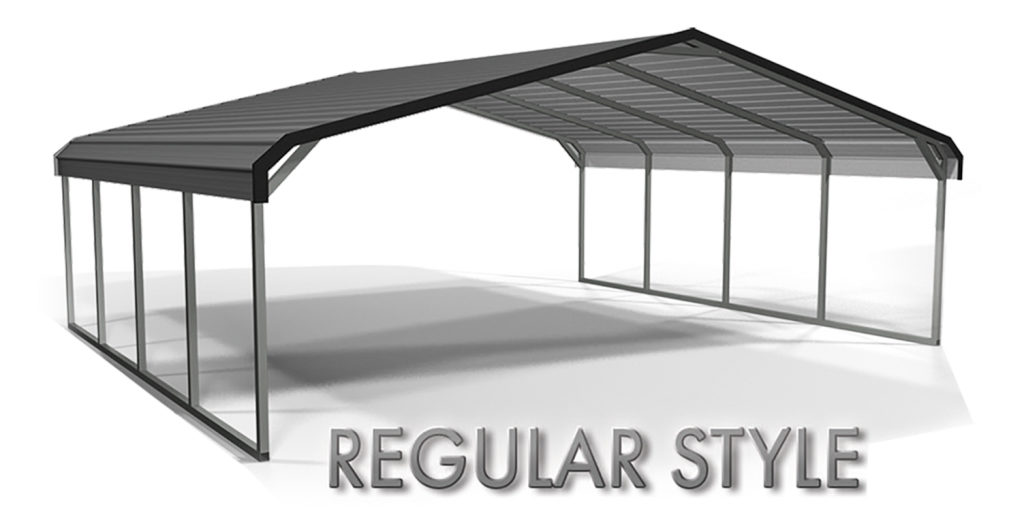 This style is the original metal carport style. The panels run the length of the carport. These panels round at the eaves. It is also regarded as the most economical carport. This style is available up to 31' in length. Any longer isn't recommended.
Boxed Eave Style Metal Carports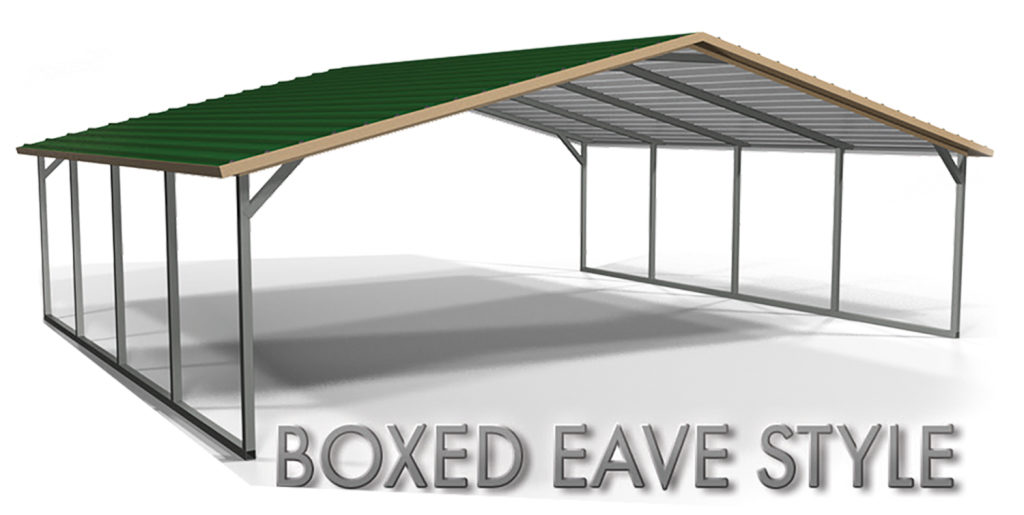 This style includes eaves extending to the sides. Like the regular style, the panels run the length of the carports. This style is available up to 31' in length. Any longer isn't recommended.
Vertical Roof Style Metal Carports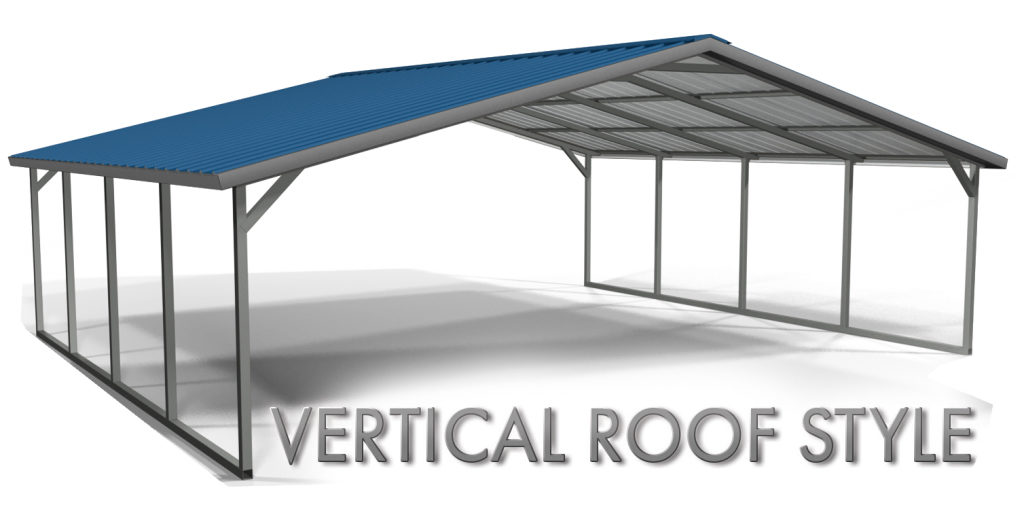 The vertical roof is our strongest style. The panels are laid vertical, which gives a stronger design. It also includes cross rails called hat channels adding to the overall strength of the design.
This design causes rain or snow to slide off easier than the other designs. And, it can be built longer in length than the regular, or boxed eave styles.
Why Do Folks Buy Metal Carports?

People buy metal carports because they care about their vehicles, boats, and etc. They are seeking a shelter that is durable and affordable.

Metal carports are for folks who want quality that only engineered steel construction can provide. Who doesn't want a high-quality, affordable, low maintenance carport?
Carport's Features & Options
We provide you 14 different colors to choose from for your roof, exterior walls, and trim. That is over 2,700 possible combinations! That a lot of options.
There are 3 roof styles: regular, boxed eave, and a vertical roof. Panels are made from durable 29-gauge steel. Roofs lengths range from 21' – 36' long. We can do custom length too!
The vertical roof style is built with hat channels made from galvanized steel. This ridged carport is our strongest carport.
Braces are on our carports to give it even more stability. The carports are complete with base rails.
All metal carports include a 90-day workmanship warranty and Becker's 20-year limited warranty on roofing materials.
Delivery
Eagle Carport is a national company and delivers anywhere there is a dealer. They have a reputation for quick delivery and great customer service.

FINANCING OPTIONS
Everyone should be able to afford quality; this is why we offer the Rent-to-Own option on our cabins, garages, and sheds.