Standard Cabins
Missouri's Small Prefab Cabins
Are you looking for a small cabin for sale? The cabin needs to be quality built and affordable because you want to get the most for your money.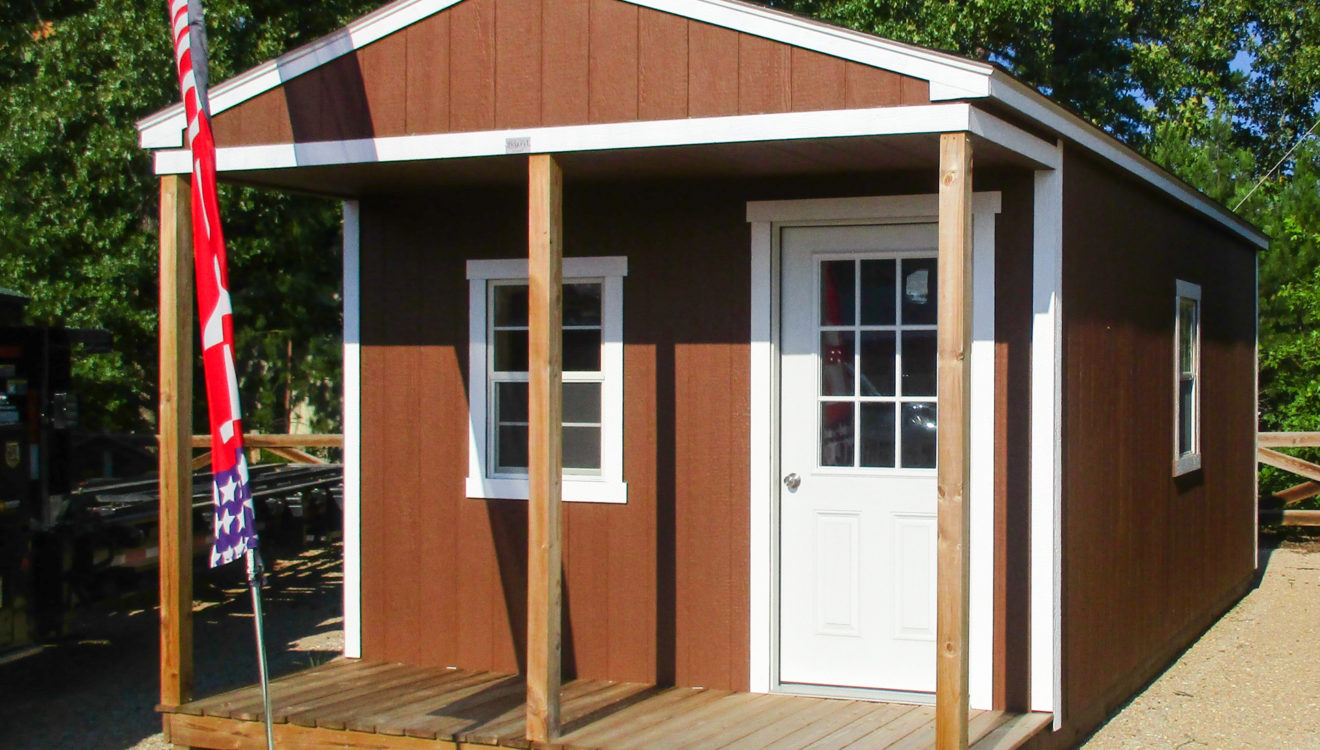 The Backyard & Beyond is your local Ellsinore, MO, small cabin manufacturer. We're happy to answer any questions you have and help you find the right small prefab cabin for your needs. Your small prefab cabin will be built with quality materials and workmanship. Being satisfied with your cabin is paramount because that's good business. We are honest and care about our customers.
How will you use your cabin?
Tiny Home
Workshop
Office
Retreat Cabin
Hunting Cabin
Guest House
Apartment
Why Do Folks Buy Small Prefab Cabins?
If you're comparing cabins, you already know that not all cabins are the same. Why do some people buy a prefab cabin? There are two primary reasons.

First, prefab cabins are more affordable than contracting an onsite build. We build our cabins under more controlled circumstances which allows us to develop a more efficient process. This save us time and your money. Also, we build our cabins as shells with the option of a finished interior.

Another reason folks buy small prefab cabins is they don't want the headaches of the construction process. Prefab cabins are completed before delivery so when it arrives it will be ready to use. Take a look at a few examples of our cabins below.
Cabin Features & Options

Cabin's Description
This small prefab cabin is an A-frame building with a gable roof. It is the most affordable of our prefab cabin options. Sizes range from 8 x 16 to 16 x 40.
Cabin Includes a Standard Porch on The Gable End
Four 2' x 3' Double Pane Windows
One 36" 9 Light Insulated Entrance Door
Optional Porch Railing

Prefab Cabins Options
The small prefab cabin comes with a metal roof. You have the option to upgrade to shingles. Metal and Shingle roofs are available in several colors. You can choose where you would like your windows.
You can select two colors for the prefab cabin: one for the walls and a second for the trim. We have various color options in both paints and stains.

Delivered
Our prefab cabins are built locally in Ellsinore, MO, and delivered by our own drivers. We invite you to visit one of our sales lots to see firsthand the quality of our work. We would love to walk you through and answer any questions you have.
We deliver up to 50 miles from any our dealers. Click here to locate the nearest sales lot.

FINANCING OPTIONS
Everyone should be able to afford quality; this is why we offer the Rent-to-Own option on our cabins, garages, and sheds.